/u/RazgrizInferno is mostly done with his. I only supplied him the Front Tube and parts for the bolt. He helped proof-read the construction write-up as well.
And the update I have to add for myself is the hardware for the trigger. I switched to a lock-nut on the right side of the trigger in place of the spacers. I also replaced the trigger link piece with a length of weld rod with a hook bent into each end.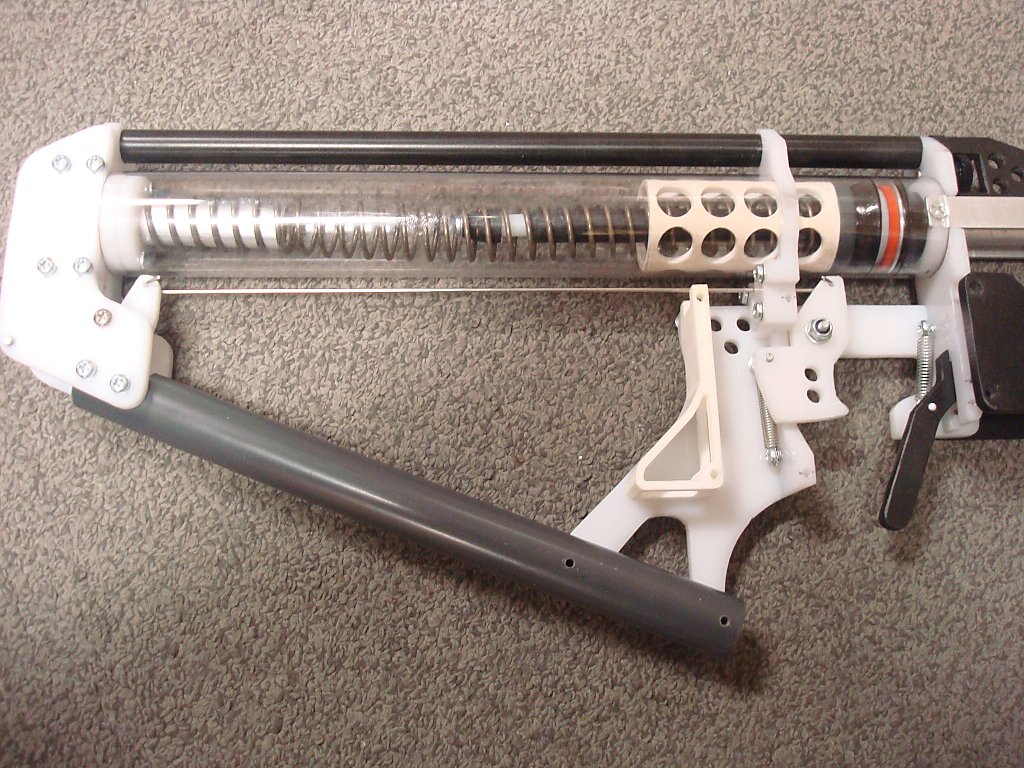 This setup works just a hair better and it means you don't have to thread-lock the screws for the trigger link anymore.