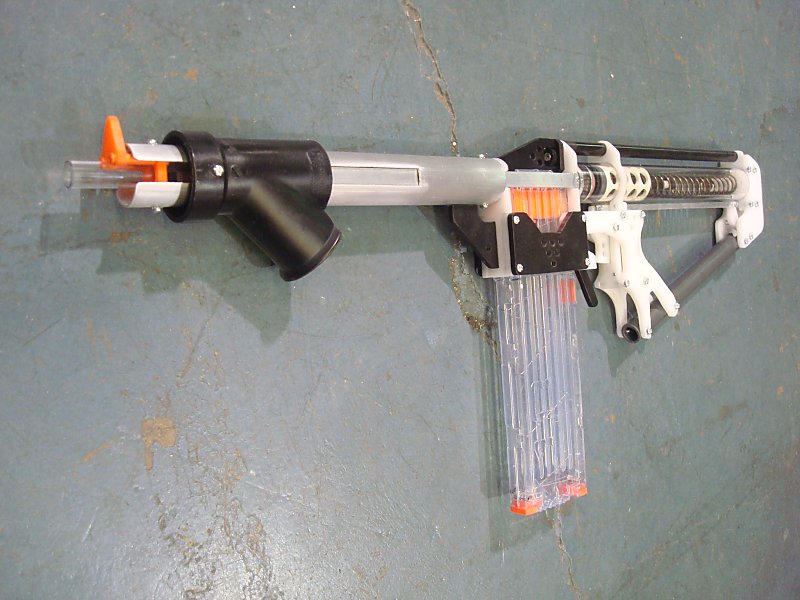 Write-Up: http://captainslug.com/caliburn.html
Partlist: http://captainslug.c...n_partslist.xls
Templates: http://captainslug.c...n_templates.doc
Solidworks CAD files: http://captainslug.c..._Solidworks.zip(2.6mb)
STEP 203 CAD files: http://captainslug.c...liburn_STEP.zip(436kb)
DXF Set: http://captainslug.c...aliburn_dxf.dxf
Assembly: http://captainslug.c...rn_assembly.pdf
Photo Gallery: http://imgur.com/a/3FVV3
Two of the parts in the write-up are optionally 3d-printed. If you don't have access to a printer those parts are available here.
https://www.shapeway...Y4NG/fgrip-ring
https://www.shapeway...RVQ4Q8DU/frame2
And if you want to add nameplates to your grip panels, here are the ones I'm using.
https://www.shapeway...49LW5/nameplate
The prototype is finished. I just need to finish testing this over the next few days. A few of you are already aware of this and are working on a 3D-printed version.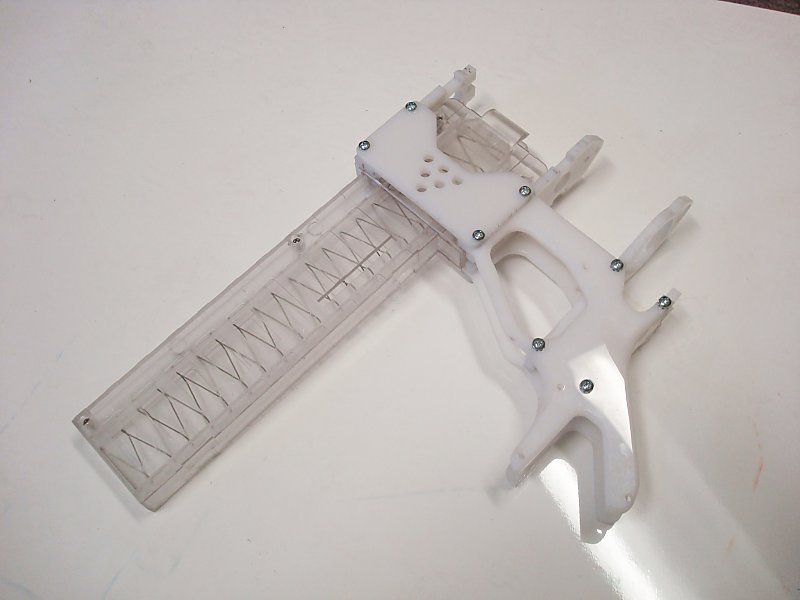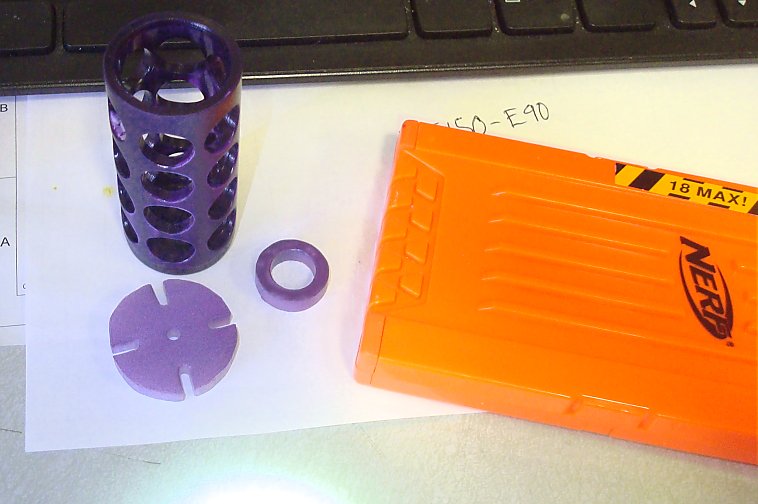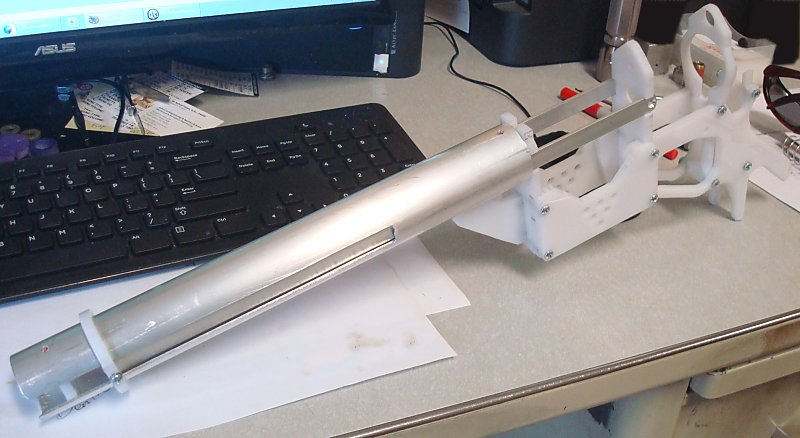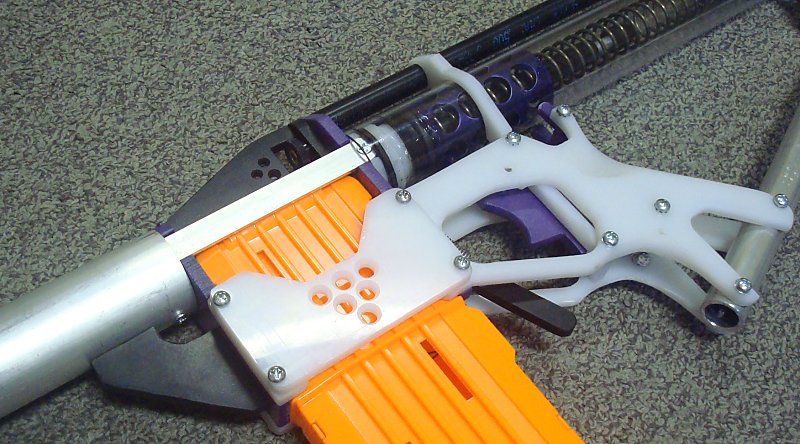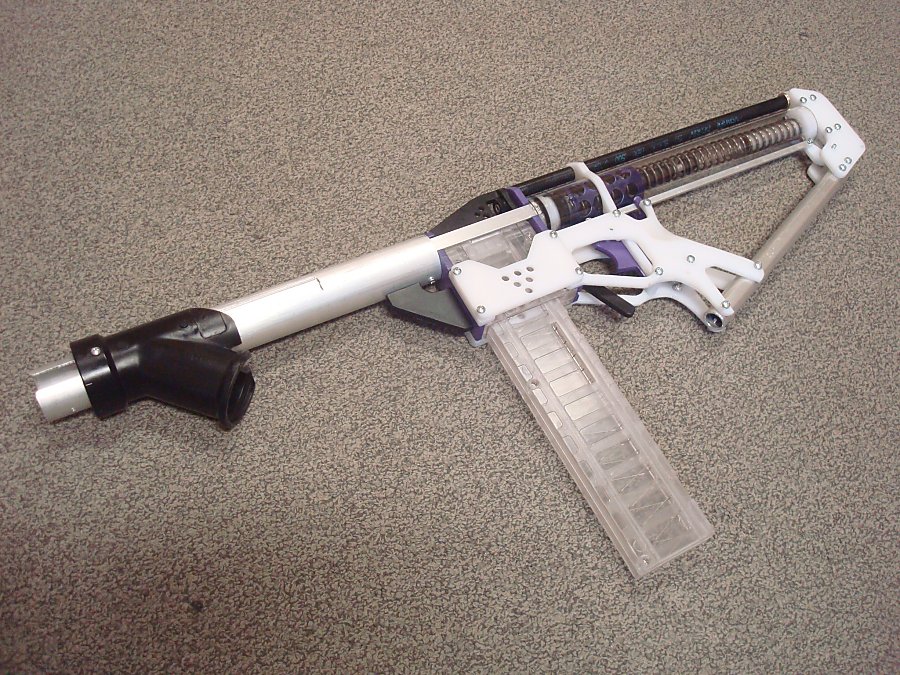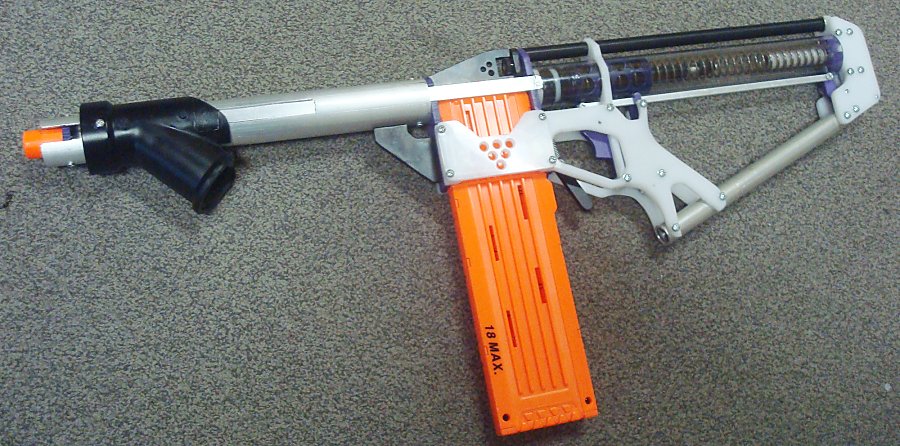 Since making the design and making the prototype I've made some small adjustments (not currently pictured). The bolt now seals inside the plunger tube using a skirt seal, just like the plunger head does. The rubber washer was fitting too tight in the plunger tube and made the pump-action too friction heavy.

Photos and videos of the finished blaster will be showing up over the next few days. A write-up may take some time since that requires making another one. I will however make the templates and partlist available once testing is complete.

Special Thanks to skullface44, Meaker VI, RS09, and jwasko. This design is directly inspired by the Rev-Shot, even if it doesn't really share any dimensions or parts.
Edited by CaptainSlug, 21 February 2017 - 10:27 AM.
DXF