Finished a BBB for my nephew, so he will have a solid backup primary for Cataclysm.
The plunger section is untouched - all mods are located in the pump-handle section of the blaster. It has a CPVC endcap (with a hole drilled in the back) attached to the front where the old barrel used to be. This allows the use of any type of barrel setup we want - single, speed loader, RSCB, etc. I also jammed a stub of CPVC into the rear of the old barrel, allowing the BBB to still fire the arrows it came with. Currently it is sporting an RSCB with a 9-inch clip.
Attached to the left side is the Nerf blaster portion of a Switch Shot WII controller. This one also features a CPVC endcap where the barrel used to be. This is added internally for almost zero dead space. The catch has a piece of plastic rod attached to it, with a "thumb plate" of epoxy putty at the bottom. It can be fired by reaching your thumb up from the pump-handle, pressing the catch up.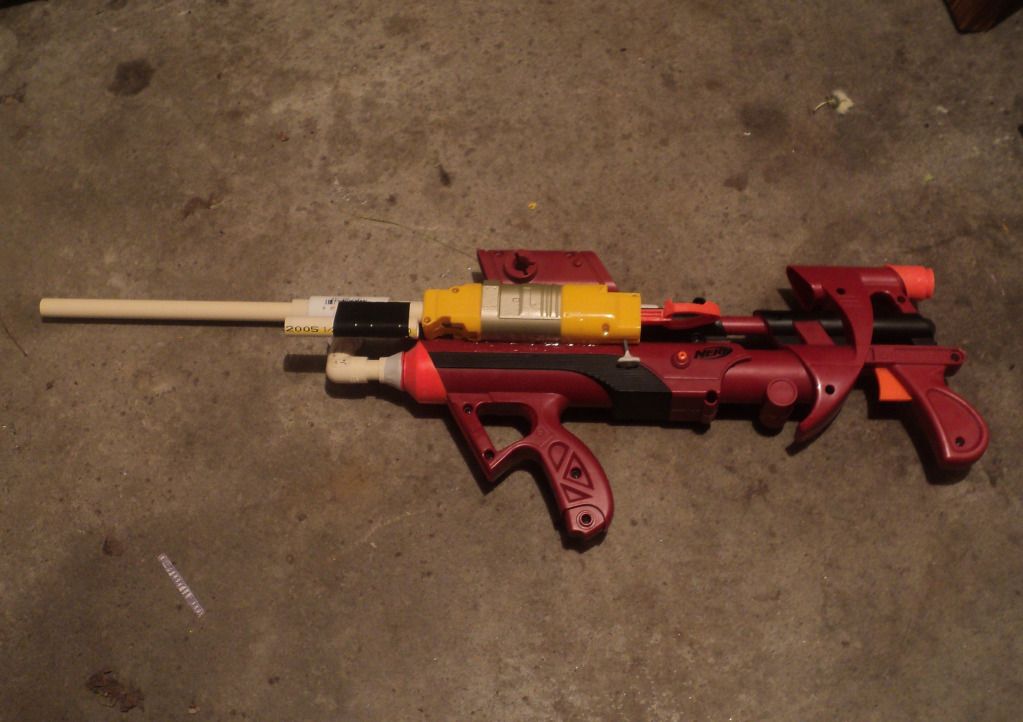 One issue I ran into when using an RSCB was the fact that the orange plunger cap is free-turning, which left the RSCB to drop down onto your hand while in use. To solve this, I grabbed a piece of PVC from an old laundry sorter which had a head similar to the end of PVC conduit (flared to the point where it fits PVC inside like a built-in coupler). I cut off the end and trimmed it to make a clip for the RSCB to hold it in place.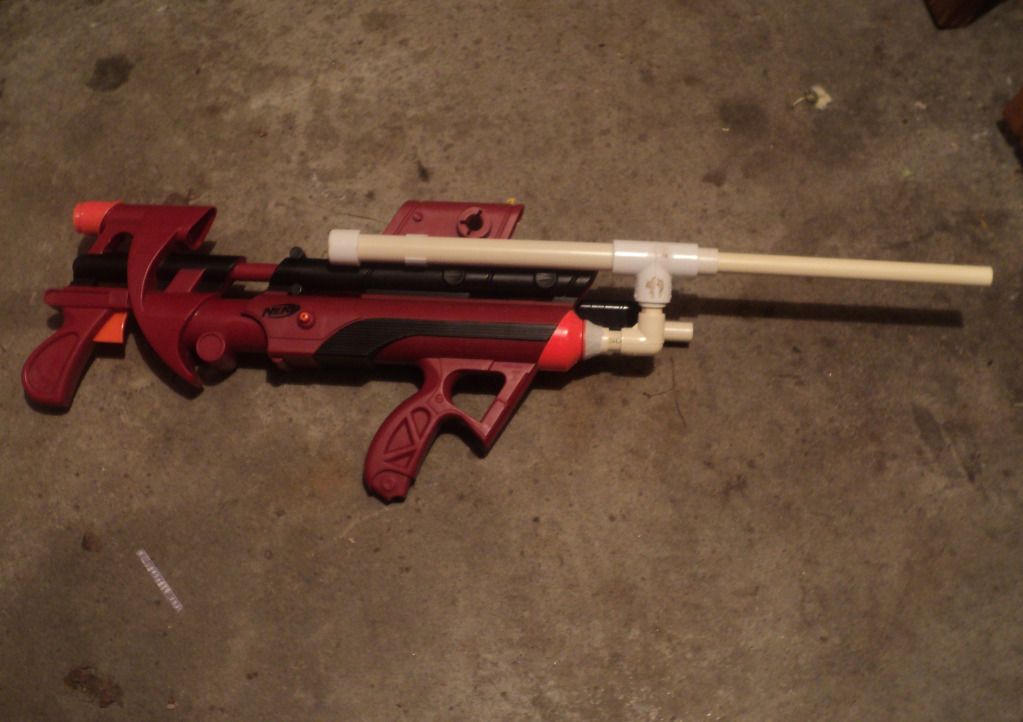 You can see the clip for the RSCB a bit better in this image.