Here's something I've been working on. I thought it might be of interest to the SNAP fans to show a picture of its progress. Excuse the poor picture quality.
The sear pin is a spring plunger (McMaster part #8487A18). It's extremely compact and perfectly suited to this sort of application. Eventually a linkage or lever system will be incorporated to allow for a formal trigger. The pin catches on a short length of 1/2" brass pipe which has been chamfered on one end. This catch rides nicely inside 3/4" sch40 PVC. It's secured to a 1/2" CPVC plunger rod using two 8-32 set screws.
The finished project will [hopefully] be unlike anthing posted before, and without a doubt something you guys will appreciate. I've shifted my focus from overpowered pneumatic guns to the familiar spring type, and as always, I'm keeping things simple enough to be made by the average nerfer with limited access to tools.
Edit: Here is a quick drawing to clarify my description of the catch: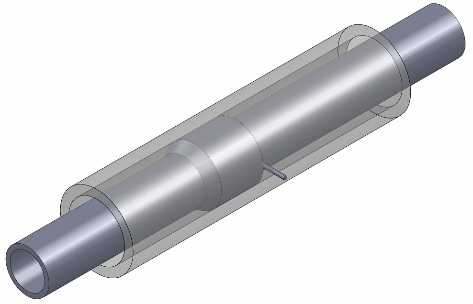 Edited by PVC Arsenal 17, 08 November 2010 - 03:59 PM.