As most of you know, I love playing nerf in the dark. My freinds and I do a lot of indoor night wars, and we usually go room to room. I have created a "Flash Gun" and "Flash Stick," that would have the affect of a fkash bang grenade, just without the bang. Both of these will blind a person for several seconds, alowing you to shoot or capture them.
The Flash Gun:
The Flash Gun is a Night Finder with everything but the triger and batery case gone. I then put the electronics from a fire fly, the flash bulb, switch, wires, etc. inside the NF. After soldering the wires into place, and puting the LED used in the laser, in place of the "On" light, I got this:
The on off switch:
The "On" light: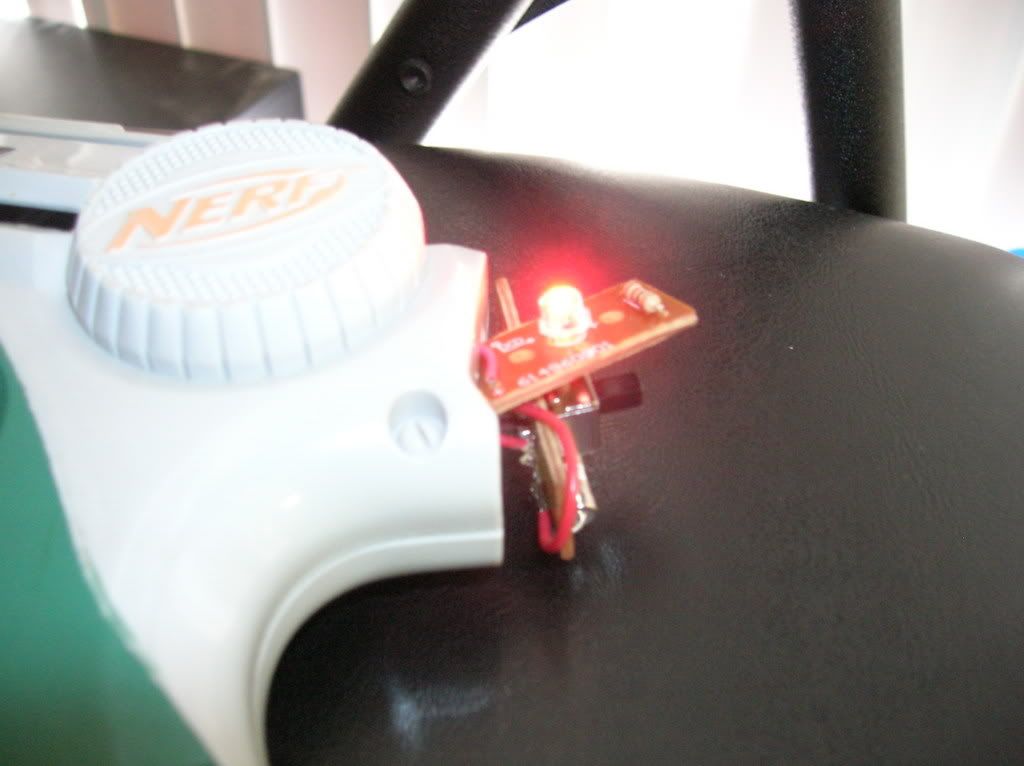 The Flash Bulb:
The Flash Stick:
The Flash Stick is a pump from a broken hornet, with the electronics from a disposible camera, and wires going to the bottom of the stick. The ruber bands hold the battery when I'm not using it. The front has a button that you push to charge the flash, and the back has a light to let you know when you can fire. To fire you cross the wires.
The Stick: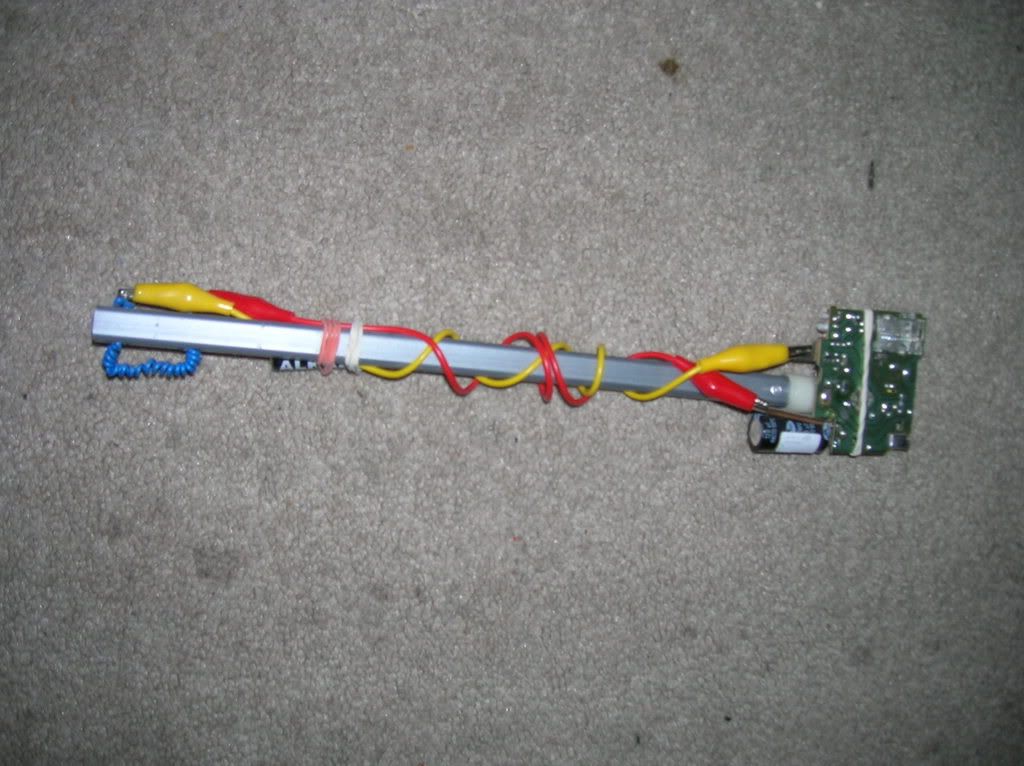 The back of the stick: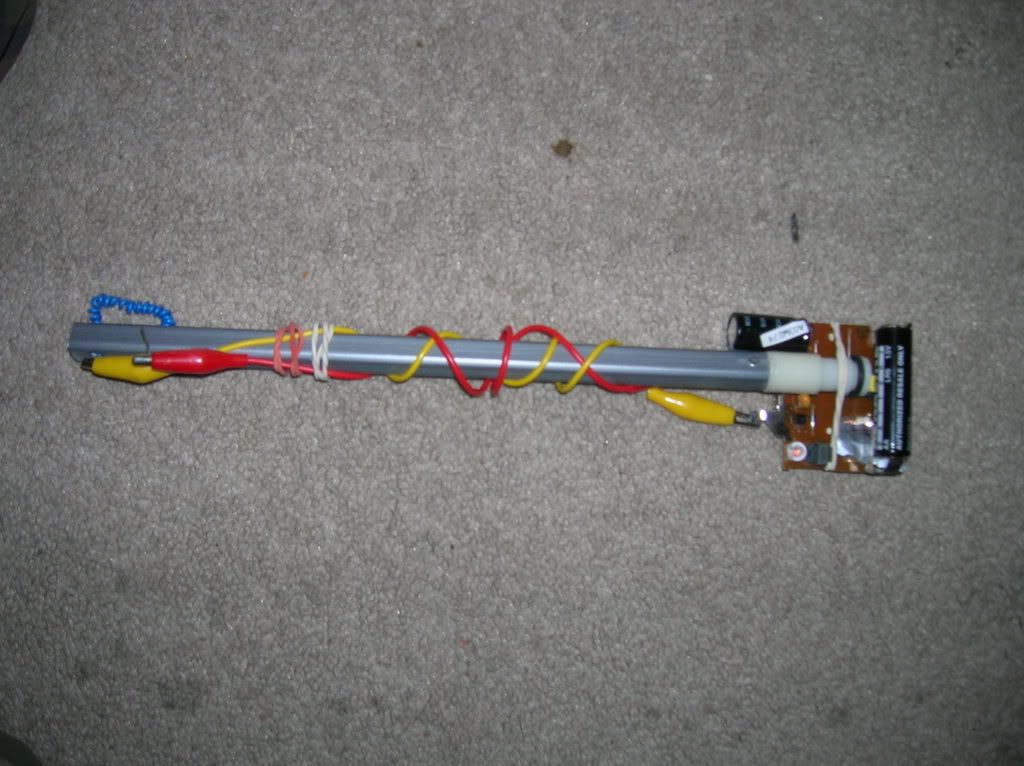 The wires: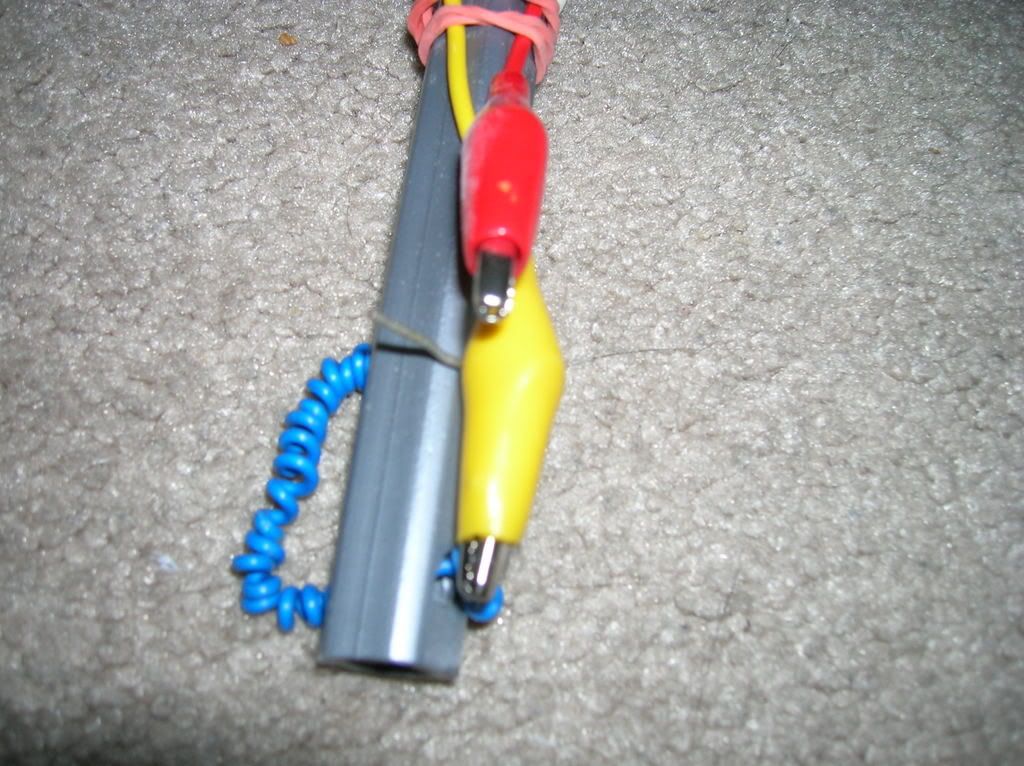 Questions? Comments? Suggestions?