shmmee, quite nice work. I bet the hair was heavy!

Back in the day I used to build homemade water guns. I've gotten back into this lately, though the new one I built this year hasn't worked so well and I intend to re-purpose it. I'm planning another one which would completely avoid the faults of my newest one.

One homemade water gun I built that I'm particularly proud of I called SuperCPS.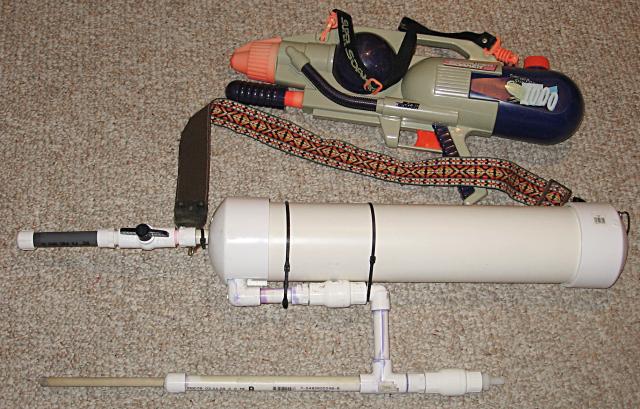 This one worked nicely, but I broke part of it by trying to upgrade it. I never bothered to fix it, though I might now.

My most powerful one I called Supercannon II. Not practical for actual water fighting in any way, but it's extremely powerful and gives a good buck when shot, especially when the nozzle is removed so you have a 1.5" diameter water jet.