My Longshot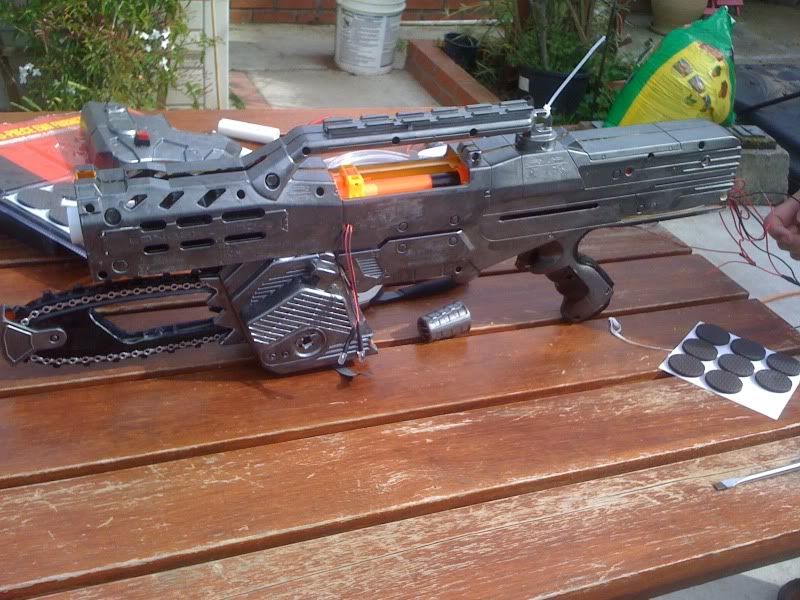 It's a work in progress but so far I've done the AR removal and I'm integrating a chainsaw into the foregrip. I've given it a little paint job too and some LED's. Still needs about three or four more weekends of work till it's ready to go to a convention.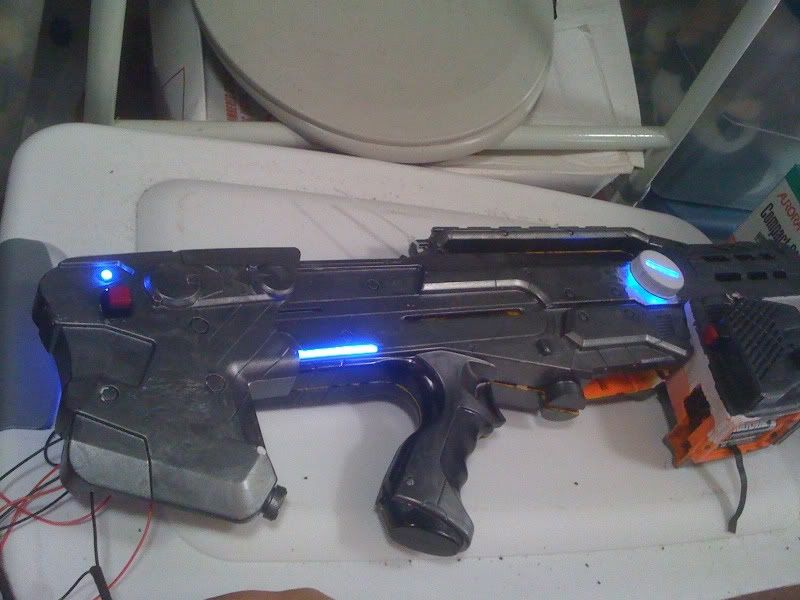 Here's a shot of the LED's lit up. And yes that's a toilet seat in my shed and no it's never been used.
My Long Strike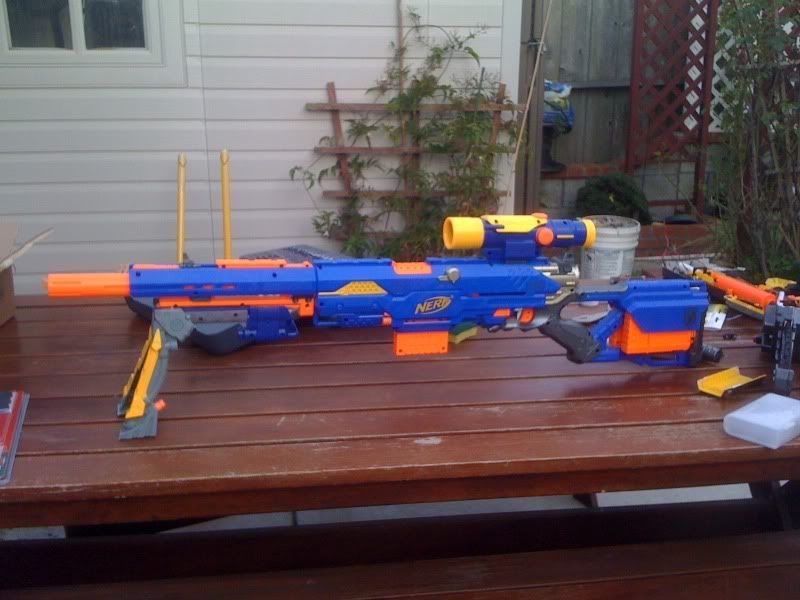 I've also done the AR removal on this one and I integrated the bi-pod from my longshot onto the extension. I'm planning to shave off the bottom part that sticks out and then plexiglass and bondo the gap between the bi-pod and the main body. I'm planning on doing an arctic digital camo paintjob for this once I'm finished with the Lancer-shot. And I'm planning on doing the light up optics mod for the scope as well.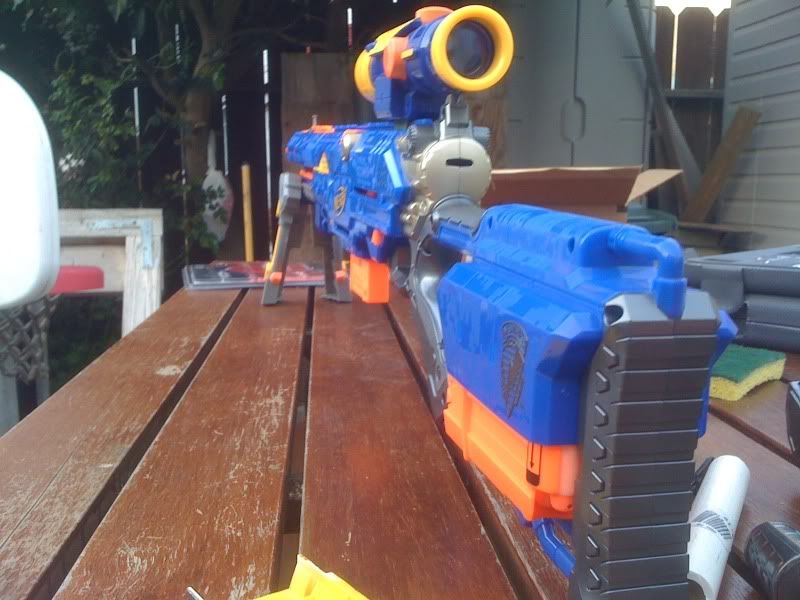 Here's the view from the back. I think it kind of looks like an intervention from this angle.