Okay, if anything is unclear please clarify and tell me in a response to this thread. I apologize for the poor pictures.
Materials:
NOTE: Not pictured but necessary are Goop, Super Glue, and Paper towels.
If unsure, that is needle nose pliers, scissors, a pen, Etape, a saw, and the vinyl tubing.
Start with the pen.
Pull it open. Should look like this.
The following video demonstrates how to pull a very important part out of the pen, and I cannot describe it in words.
This is bad quality
When you're done, you'll end up with this:
Cut the pen body.
Click here for another poor video.
Wrap your tubing once and once only with Etape. Repeat on the other tubing you want to connect.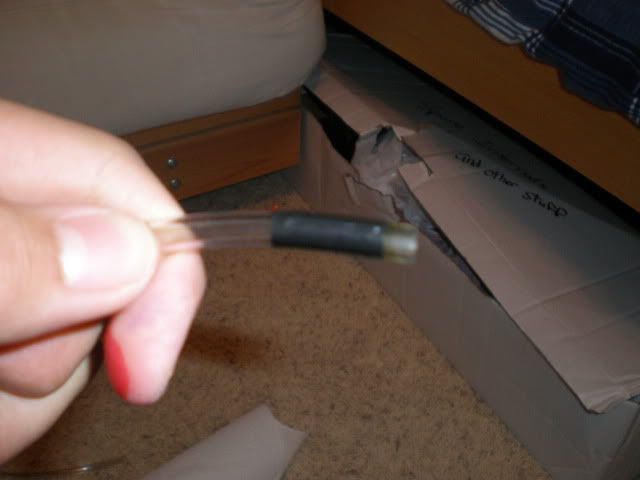 Stick the red piece from earlier in one section of tubing. If you skimmed the writeup, we got it out of the pen in the first video.
THE FOLLOWING PARTS OF THE WRITEUP CAN BE DONE IN ANY ORDER. JUST BE LOGICAL.
Put super glue and goop on the Etape on the tubing. No picture, but it shouldn't really be needed.
Slip the cut up pen body over the tubing.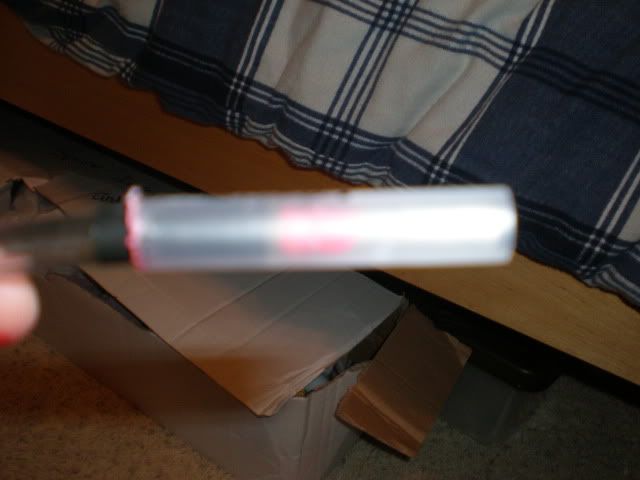 Slide the other tubing in.
Wait for everything to dry, maybe put more Etape around it.
Good to go. I tested it with my Magstrike and no leaks as of yet. Hopefully I can use the same concept for a tubing tee...