Hi, i never realy did anything on this site but i've been reading the homemade forum for a few years now
anywho. i just made my second/third homemade.
i wanted a pump powered gun with a solenoid valve. i tried this valve in a failed test gun a year ago the same way as the BAMF just using the manual lever switch thing to open it, once i finaly filled the huge tank (didn't think it through) and switched the lever the air practicly just leaked out of the valve, pushing anything in the barrel a few meters.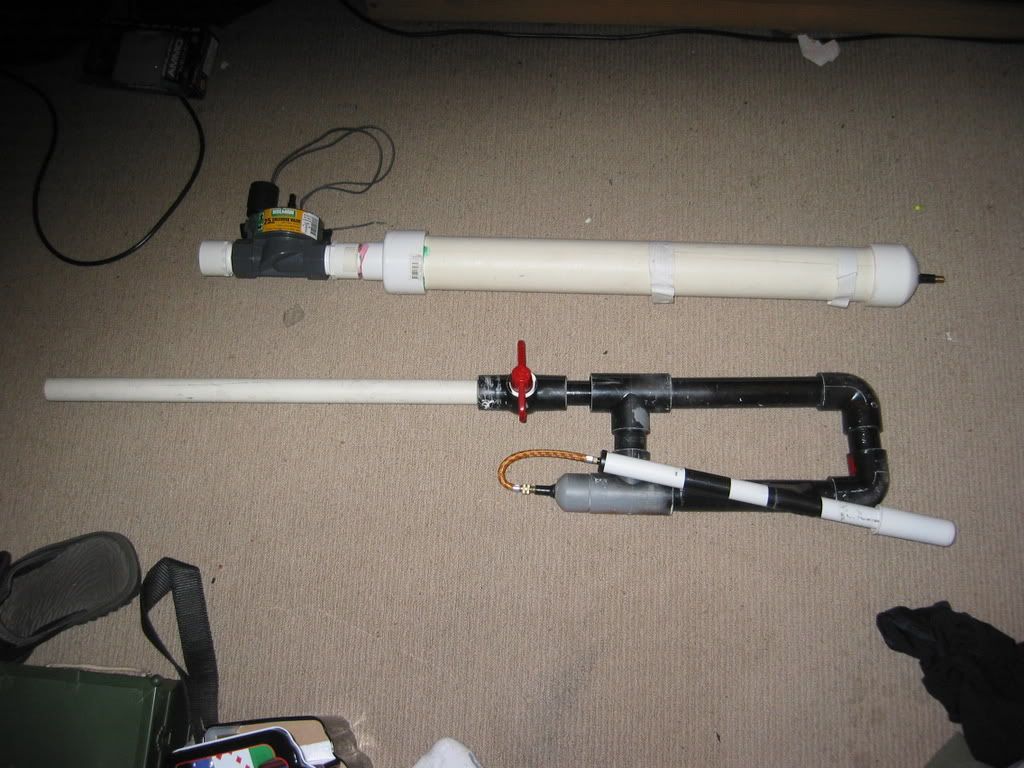 The big one at the top is the tank and valve of the test gun, i'm using the same valve on my new gun
below it is my first homemade, the trusty ballvalve from zeros plans
Sorry about the Huge picture but i want to get this posted quick before i have to go back to school
anyway i just finished this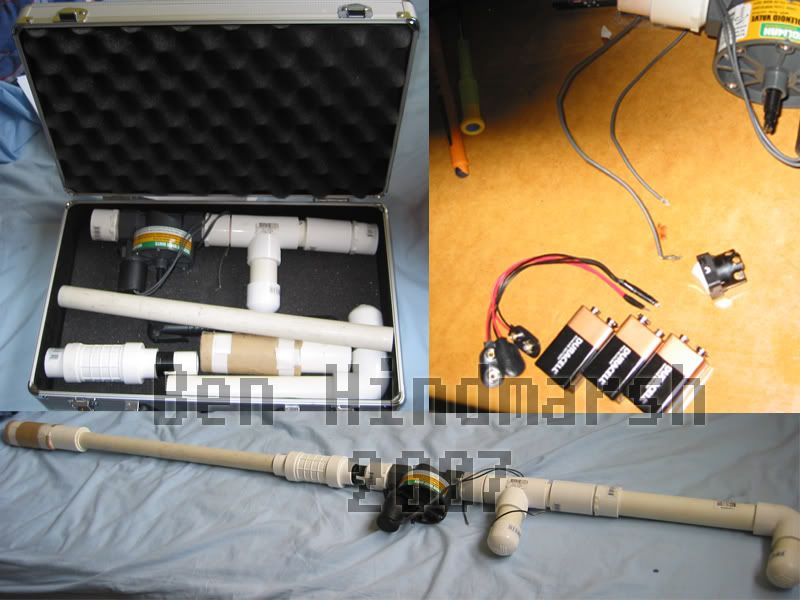 exscuse the crappy watermark but i know a bunch of guys from school who would love to claim this
The proplem is that when i press the switch and simular to my test gun, it seems to let the air out slowly, its alot worse at the moment then a hand opened ballvalve.
i've checked all the obvious like leaks, batterys etc but i can't find why it's not working like the awsome guns you guys make
the black plastic screw sticking out if it is to ajust the pressure/flow but its as far open as it will go
and yes, i've checked its not on backwards
I'm gonna play on the I'm 14 so i'm stupid thing, hence why i can't structure a sentence properly
Please help