Materials Needed:
Phillips Screwdriver
Something that cuts plastic well.
1 - 1in to 1/2in PVC bushing
1 - 1/2in CPVC coupler
Any length of 1/2in CPVC barrel (I used between 4 to 6 inches in length).
Sorry for lack of photos during process, but it is quite simple.
Step 1: Open the blaster
Step 2: Remove the internals. Scrap the front orange 8 barrel whatever it's called. That won't be needed.
Step 3: Place the bushing onto the desired plunger system, left or right (make sure the hexagon side is on the outside part as the coupler fits in that.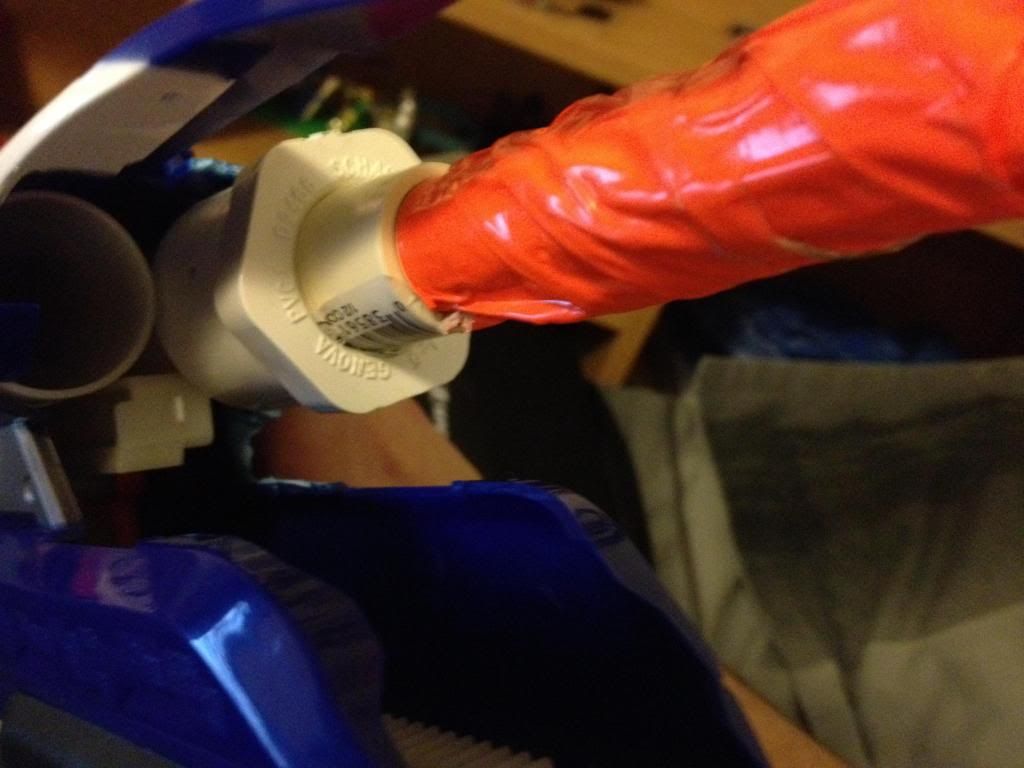 Step 4: Adhere to the system via epoxy, hot glue, etc.
Step 5: Cut shell to accommodate the bushing.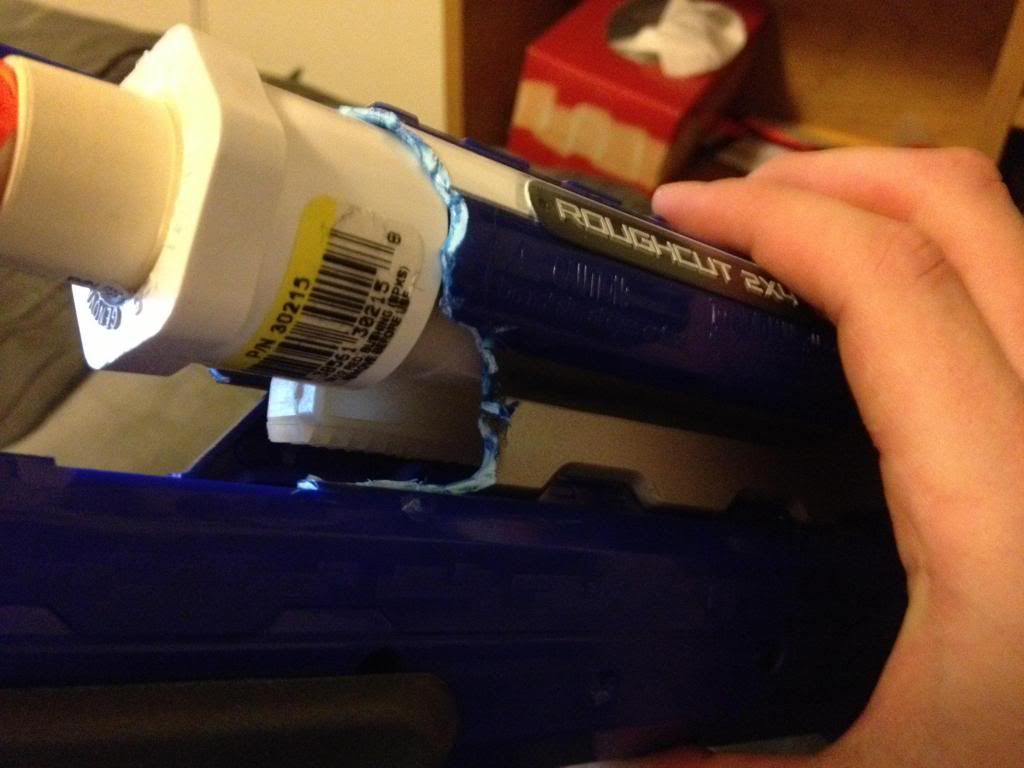 Step 6: Put internals back in, close it up, and have fun shooting.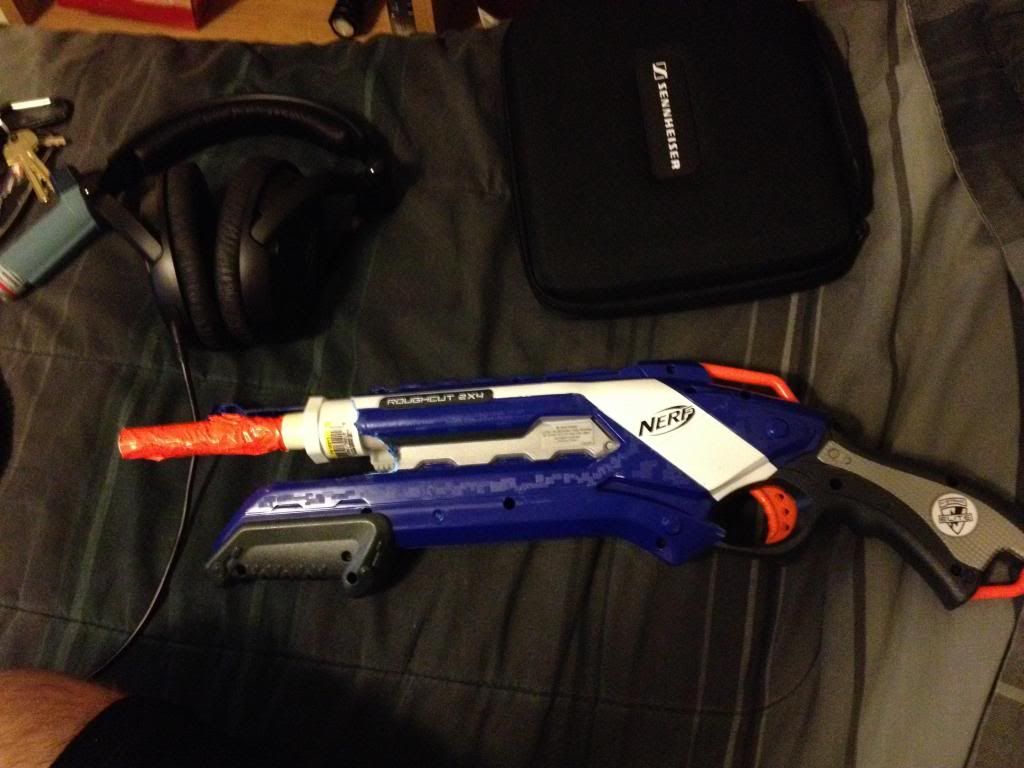 Very important note. Whith this way of doing it, only one bushing will fit because of their size. If you choose the left barrel, everything should work out good. But, if you choose the right barrel, then you must do another step. There is a pushed up button by a spring that works with the priming mechanism. If you're not using the left barrel, either remove the spring or remove that part entirely and you'll be fine. It's on the outside, I only removed the spring and didn't even have to take it apart. It's right near the barrels. Btw, take the other plunger tube and spring out from the unused side, only causes more noise and could potentially break your plunger system. As well, with only using the right barrel and that removed, slamfire is the only way it'll shoot as of right now. Will be doing some more testing and maybe another Nerfer can come back with some more information.
For the ranges, it's snowing here so I can't officially test, but with a roughly 20ft hallway, hits the wall decently. I'm guessing between 60ft and 75ft flat. But I am not sure.
Happy Nerfing.