Ha! I fooled you! You thought I was going to post a design or concept! Well ha! Another point for me!
I just made a semi-auto 2k, it takes 10 pumps per shot, so 50 pumps, 5 shots. nN very efficient, but its a prototype, and everyone is gonna help make a better design. Yes, even you with the hair! Anyways, its a fully semi auto with my own version of the unknown breech. I was going to do a turret, but I figured on the prototype better airflow would be a good idea. I didnt range test it, or any other gun, but the velocity is something similar to that of a regular 2k. I use this as a shotgun, because Im not into single shot guns, I wanted a high rof high range shotgun, and this is what I came up with. I also extended the handle with 3/4 pvc.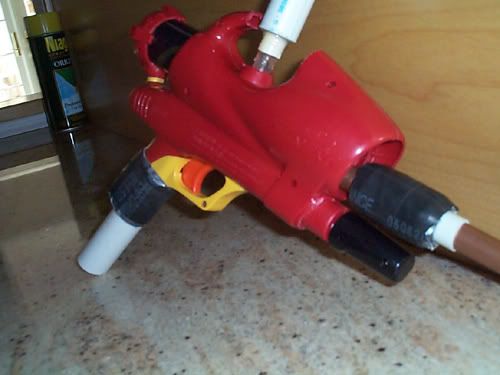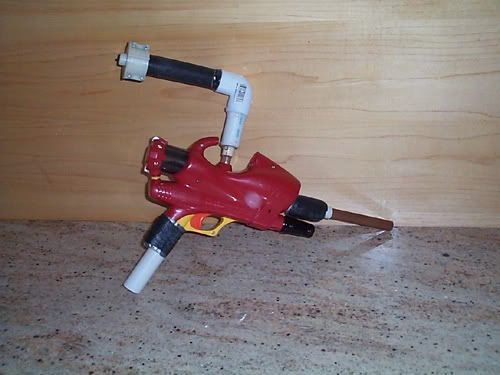 And to those wondering
why the hell is he using copper??
Well, my brother found this weird copper that fits my darts beautifly, we measured, and it is smack in the middle of 17/32 brass, and 9/16 brass.
Writeup coming soon to NW, Im really busy, but Im gonan try and get it done as soon as possible.
THIRST