This was inevitable. 2-inch ID plunger tube with 6-1/4" plunger stroke.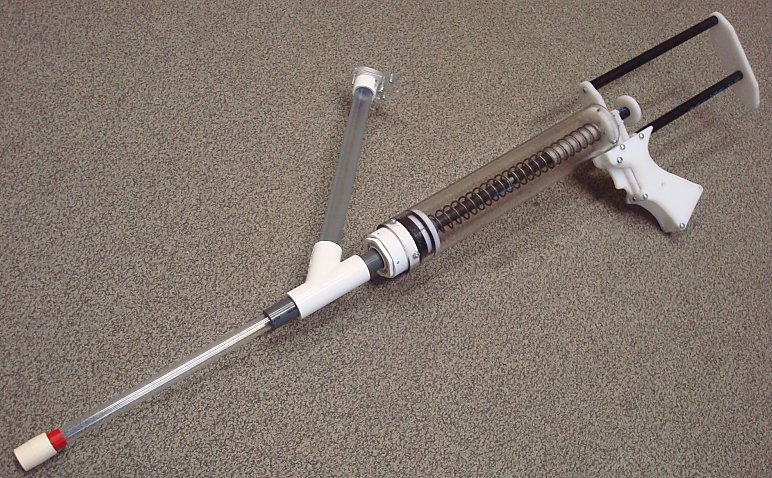 I'm starting to hate the 2-inch ID tubing though. The last two orders I received were quite varied in tolerances. If you intend to use this tubing for anything DO NOT GLUE YOUR PLUNGER HEAD PARTS TOGETHER.
You will have to take them apart several times and sand them down in order to get a good fit with the o-ring.