Did some testing with hoppers.
Homemade hopper as well, but there's nothing that the dart may catch on. CPVC+PVC slant, glued on the outside only.

I believe it might be the friction from the silicone tip preventing it from feeding fully. It takes two shots to fire from a BritHopp - when shook, it fired in one. But with a normal hopper barrel, I either fired it in one shot or it didn't fire at all. The dart took some persuading to fit into the reamed out barrel.

Tried to test by covering the tip with some material, but the chemical/adhesive resistance of the silicone tips works against us again. Modge Podge (craft glue/sealant, basically school glue) failed - did not adhere to the silicone at all. If that worked, you could just dip the tips and problem solved.

So I made a duct tape cap to cover the silicone. It fired in one shot, same case with three trials. The duct tape cap flew off afterward though - again not sticking to the silicone. This is evidence that the tip friction is the problem.

I also shot a 1/2" slug of silicone from a PETG barrel on a SNAP. It popped out, about six feet of range.

During development (before we discovered the felt backing bond) I tried close to a dozen different glues. Results ranged from absolutely crap-tacular, to moderately crap-tacular. Poke around on the Nrev slugs domes and other thread to get the list of what's been tried. If it's only a tip that's being glued on, a moderate bond strength should be adequate.
The only two things that held moderately well - were:
"liquid nails small projects silicone adhesive" in a blue and gold squeeze tube (not caulk tube!)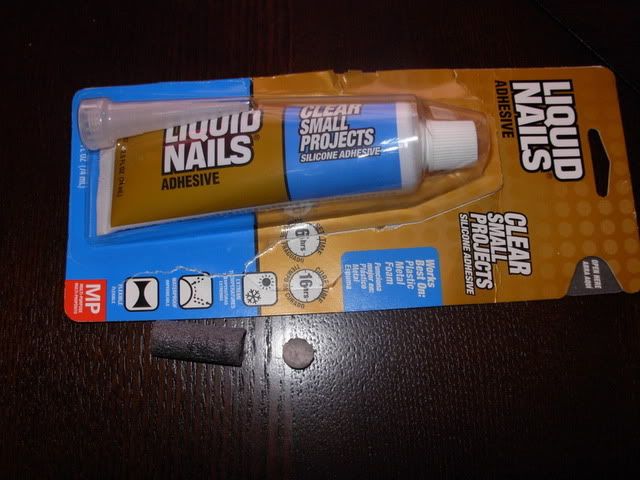 And un-cured oogoo.
I just mailed out my main form. (hope to do a new one today) Any chance I could persuade you to try dropping some pre-cut/pre-punched felt discs into the form holes before your next pour? I think If we have them sitting at the bottom of the wells, we can avoid the extra step of gluing padding on later.