Im working on something pretty big, and i dont want to give away too many spoilers or hints.
Here is the current setup of one of the parts.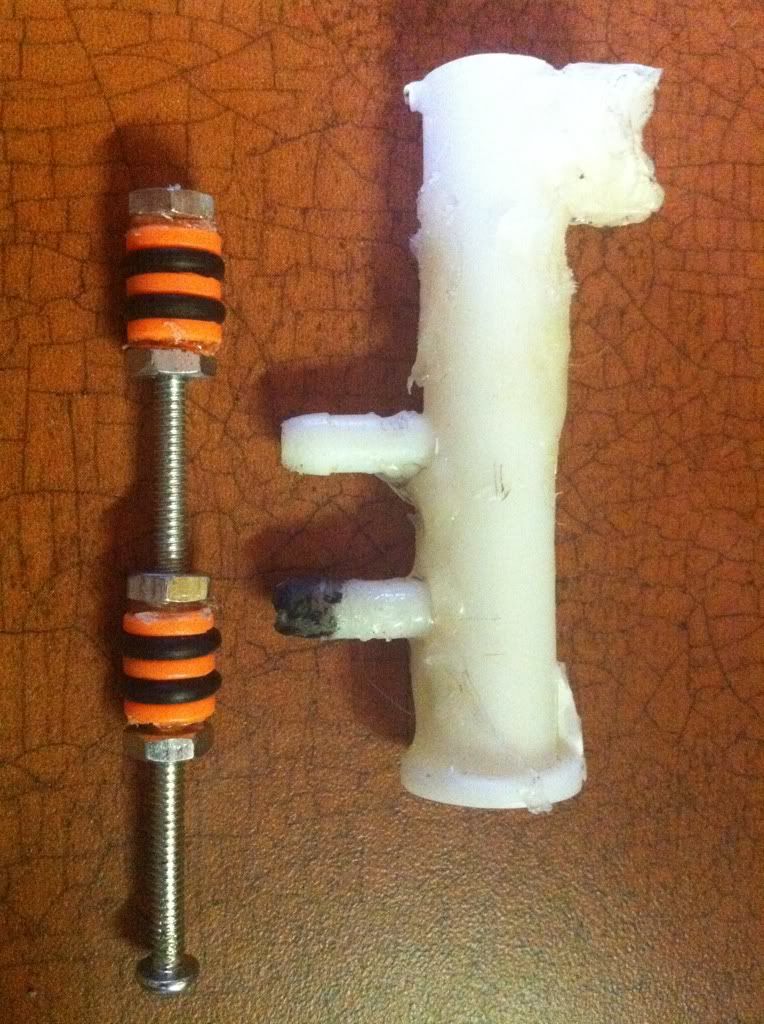 The valve is similar to Cheesy's, using hornet parts. The bolt with the orange O rings slides inside the white piece. It moves back and forth inside of it pulled by a trigger. However, there is way too much friction inside than i would like. What can i do to reduce friction/lubricate it. What type of lube will reduce friction, not melt the plastic or Orings, and not clog the 2 nipples?
all help is greatly appreciated
Edited by Dyxlesic, 16 February 2011 - 12:38 AM.