The "Dart Door" allows darts to be fed into the back of the RSCB clip without opening and closing something, or taking off and putting on an endcap. This greatly decreases reload time.
(Note: There are
a LOT
of pictures)
UPDATE:
VIDEO
The V2 is basically the same but it's less bulky and much cleaner. I dremeled off the ugly outer lip of the washer that can be seen in the last 3 pictures.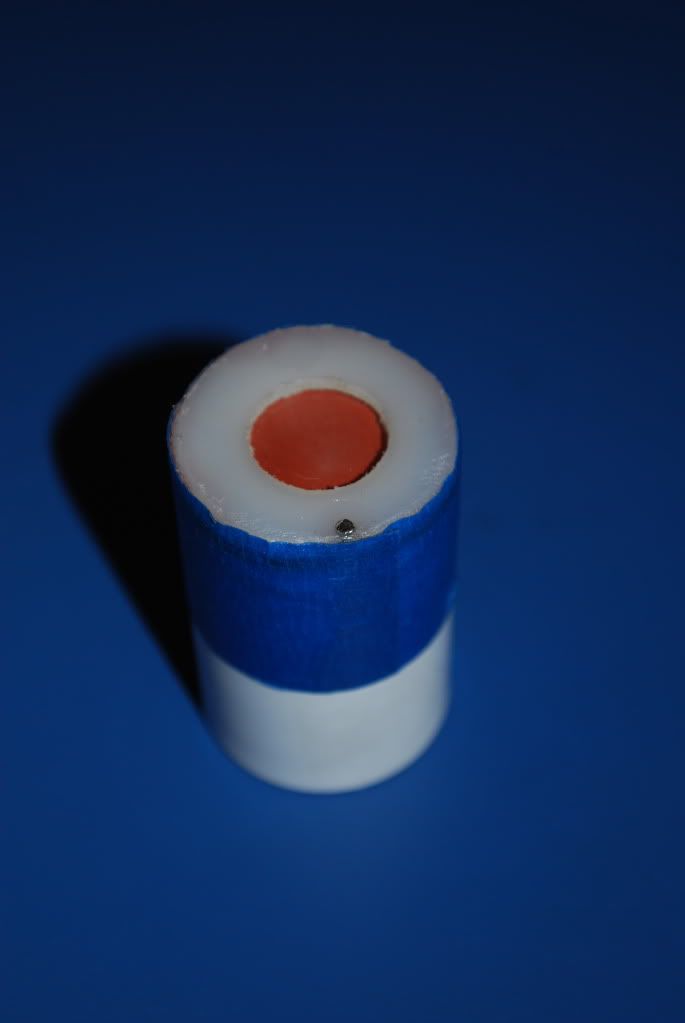 1. Get this stuff. I got mine at Home Depot. It's basically just a neoprene sheet (1/16").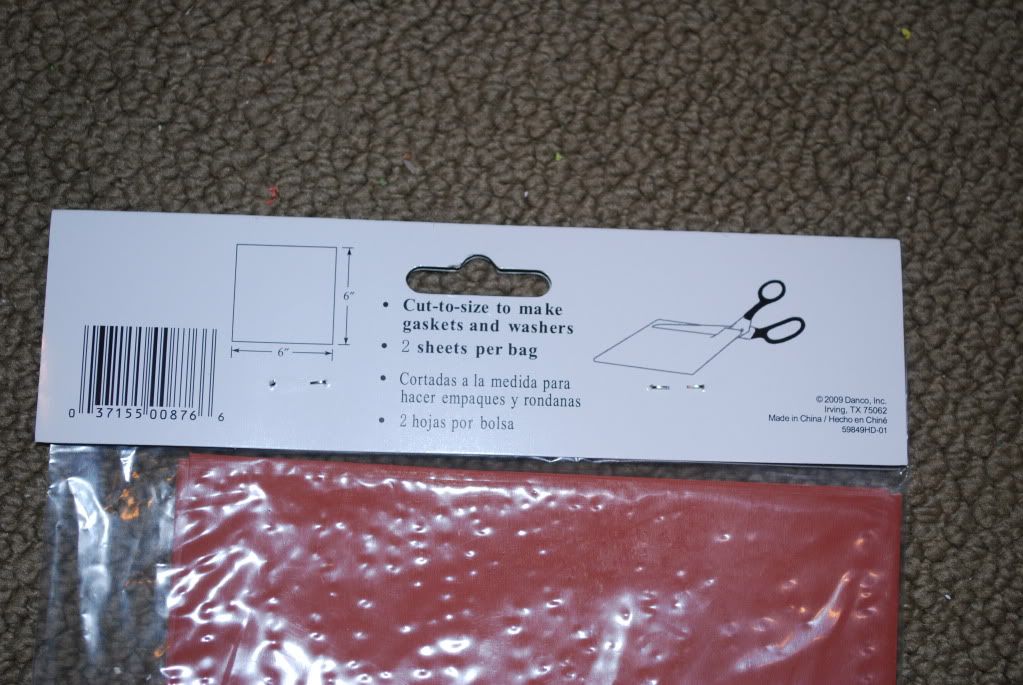 (Size comparison with a quarter)
2. Cut a small piece of 1/2" PVC and hot glue it to the rubber sheet. Then trace around it with a sharp Exacto knife. However, leave a bit of space on one side so that there is room to screw it in place later on.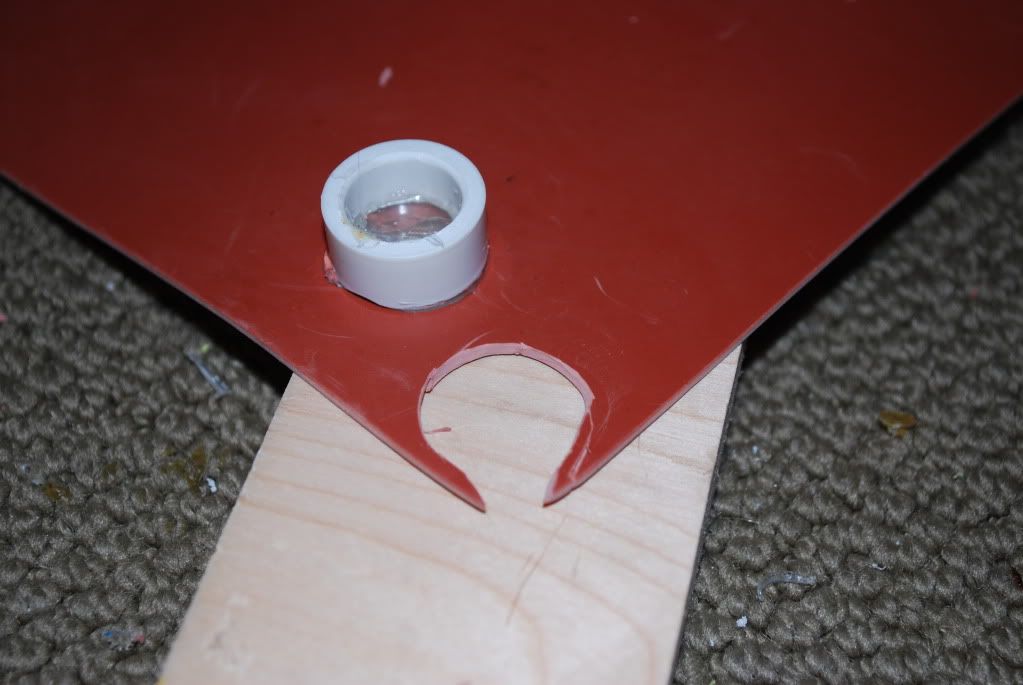 3. Take some scissors and clean it up a bit.
4. Take a plastic washer that has an ID of a bit more than 1/2" and an OD of a bit more than the OD of a 1/2" coupler. Drill a hole through the side with a 1/16" bit.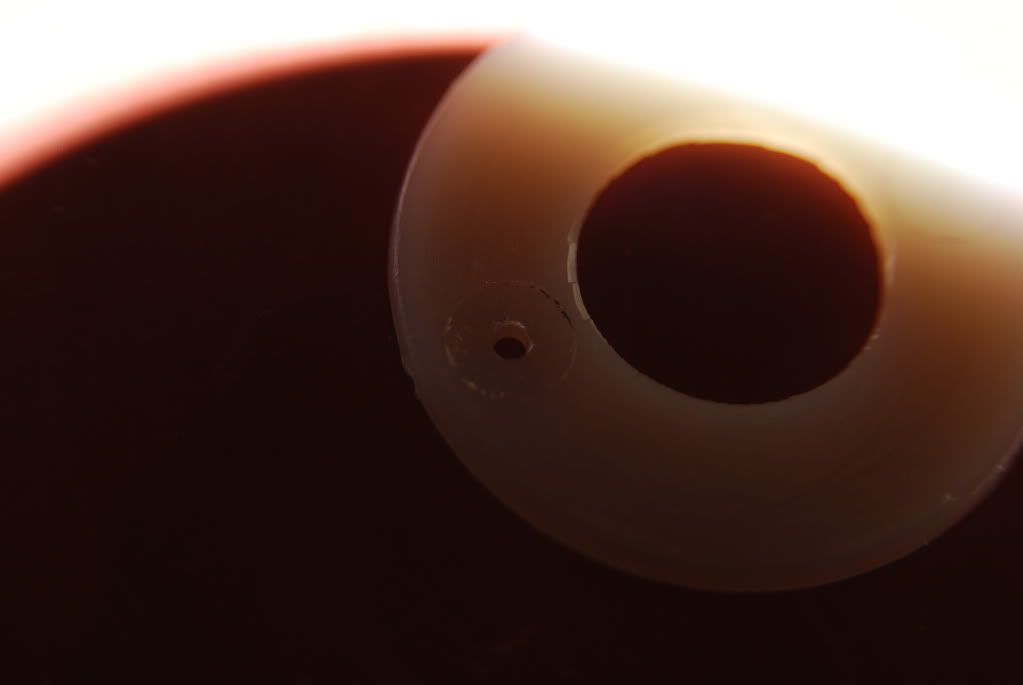 5. Hold the washer with the flap placed on it up to a light and center the flap. Then take a sharp pencil, and mark on the flap where the hole is.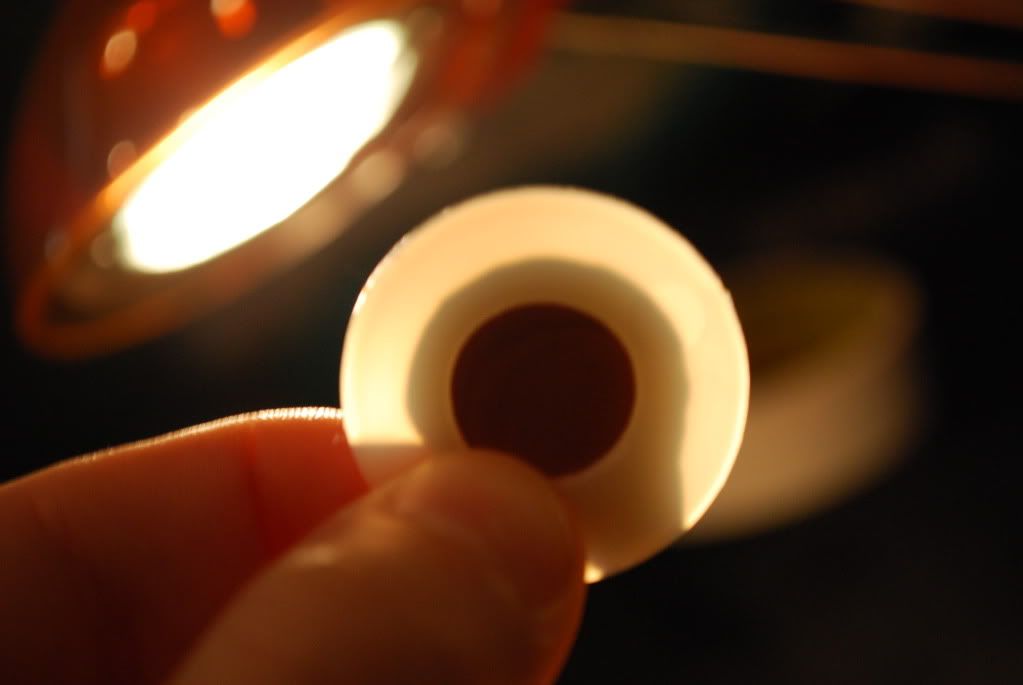 6. Drill a hole through the flap with the same 1/16" bit.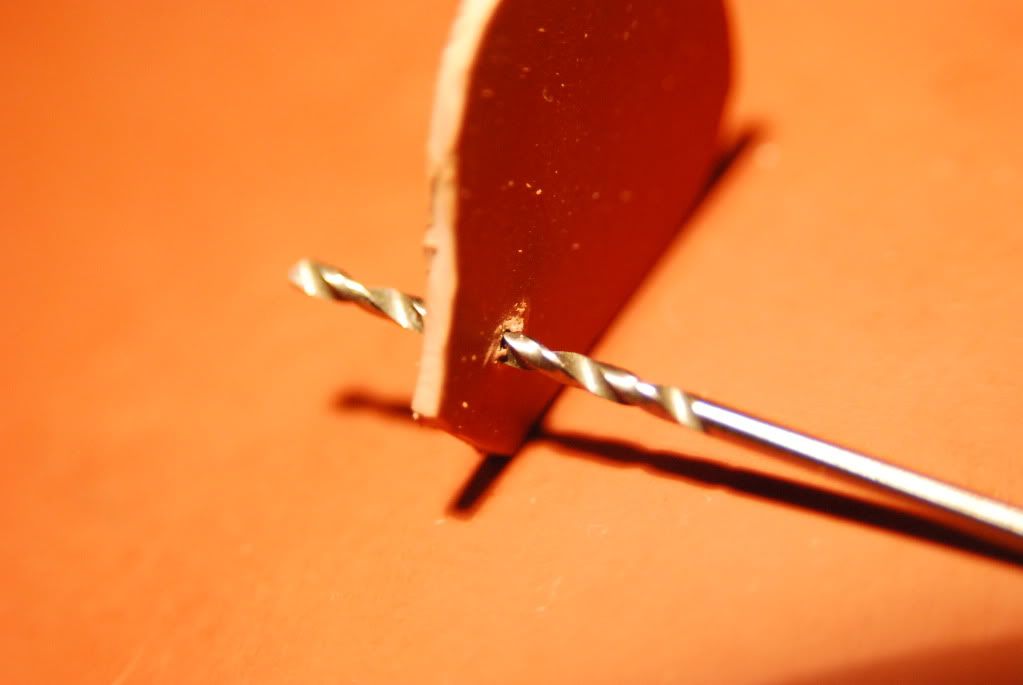 7. Find yourself a really small screw (size comparison:)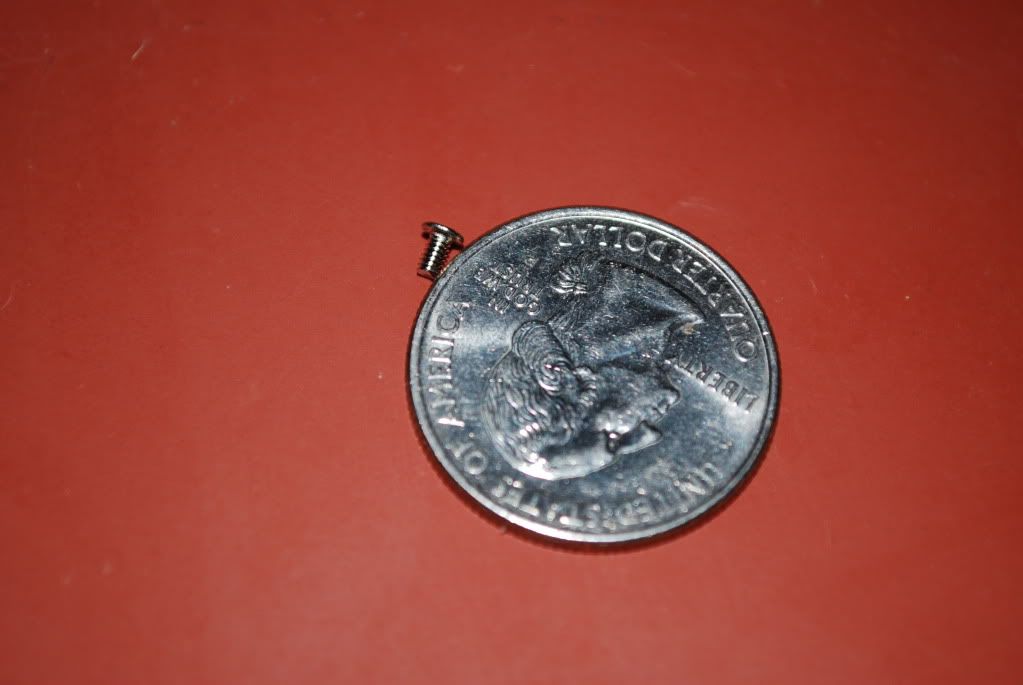 ...and screw it through both the flap and the washer. It shouldn't penetrate past the end of the washer.
8. Make sure it's centered then move onto the next step.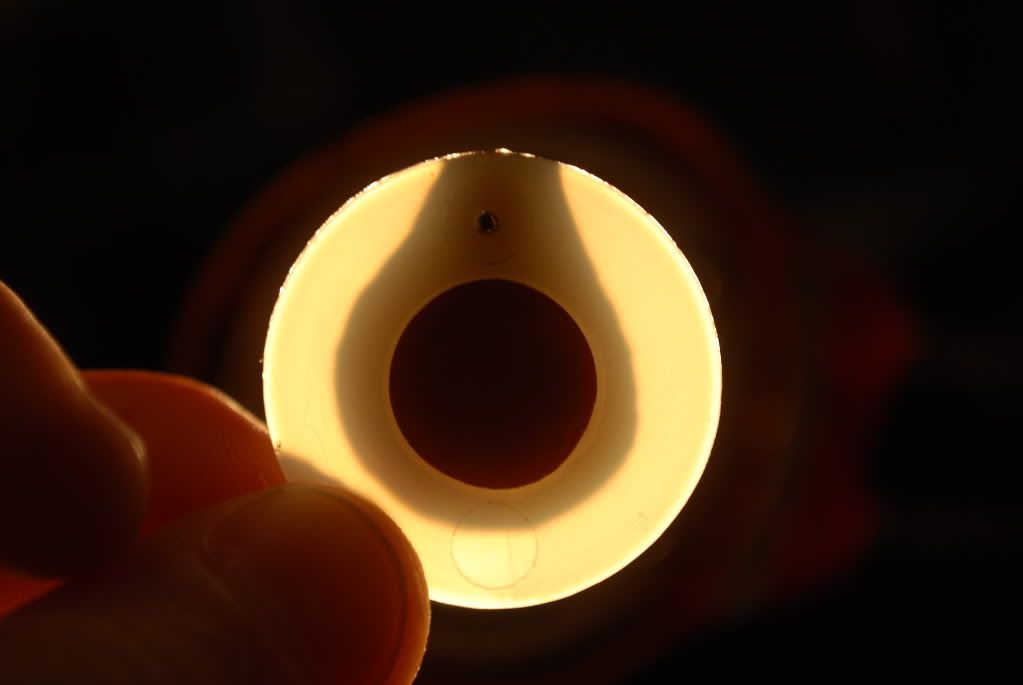 Edited by cheesypiza001, 02 May 2010 - 05:56 PM.