Ok here is what I did.
I started with some lead blocks I cut off a larger block.
NOTE: I would think that most people here would know this but if you do this mod. do not sand, cut, or dremel. when working with lead with out gloves on. Wash you hands after wards, lead is a deadly heavy metal that can kill you I will not be held accountable for you getting lead poisoning.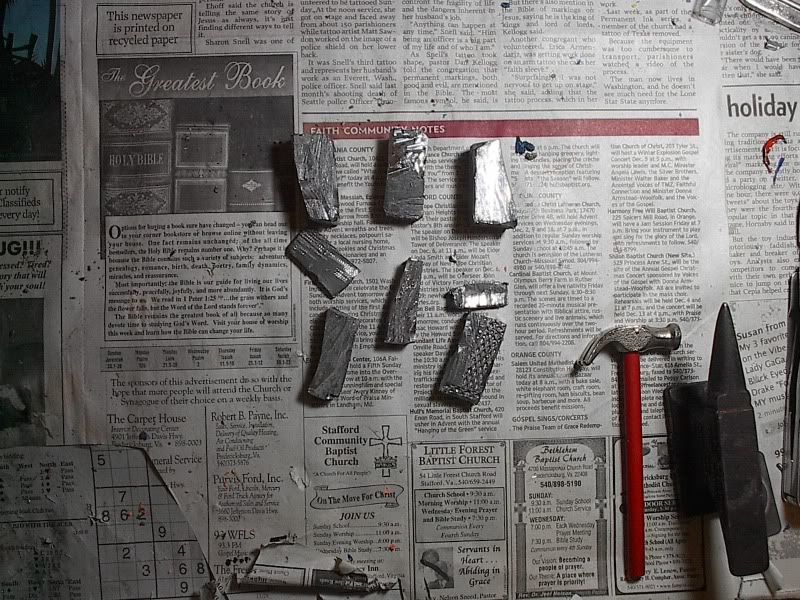 I then pounded them flat/square and then cut them to fit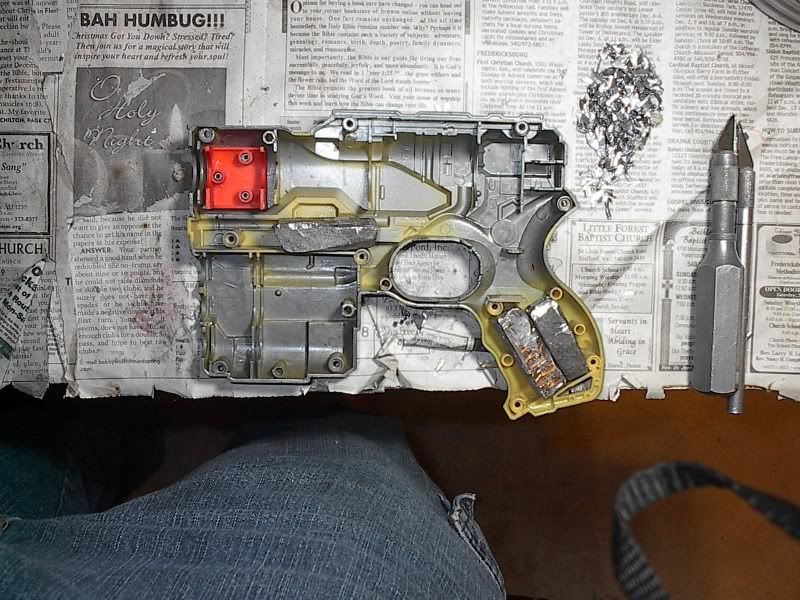 Then I used a lot of epoxy and test fitting (for clearance of the moving parts) to secure them in place.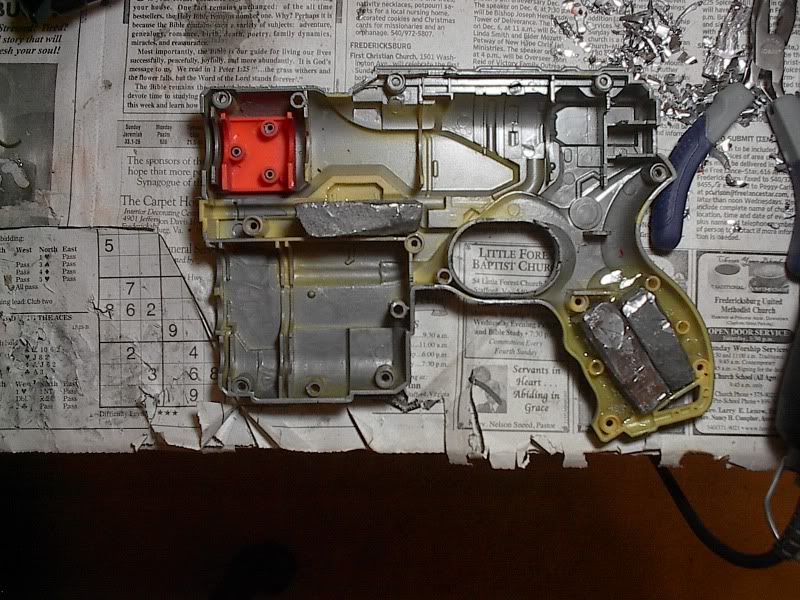 Here it is perfectly balanced.