As some of you may have heard from youtube, Ice bought a Raider off ebay recently. He received it today but is unable to post about it here because of a suspension. So you get me to post his findings.
First, some facts:
Slam fire is holding down the trigger and quickly priming the blaster and it gets the same range as normal fire.
The priming stroke it 4"
The blaster's total length is 27" with the removable stock.
Standard 6 round magazines work in the raider and the 35 round magazine works in a LS
Stock ranges are 25'-30'
The drum mag fits in the mag holder in the stock of the LS
The stock is interchangeable with the RC stock
pictures: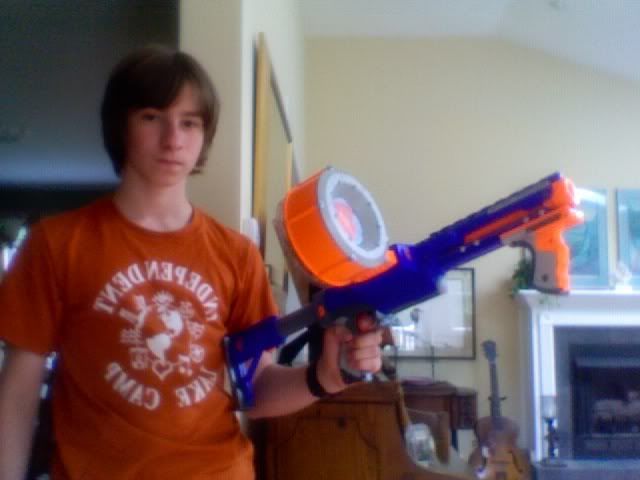 extended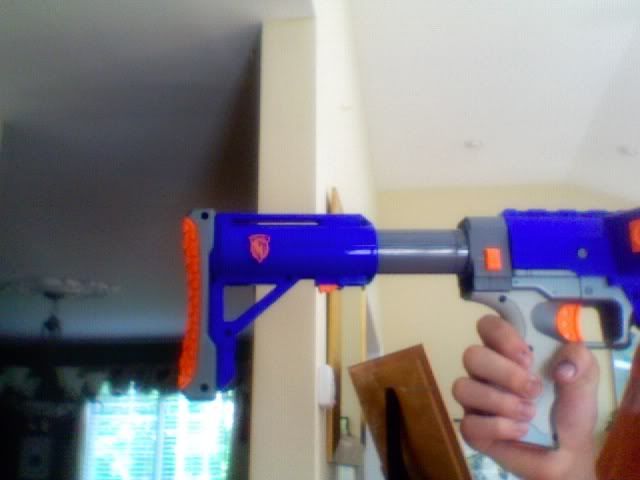 short