The other day I stumbled across a topic on nerfhaven titled
Rpr turned B.a.r. Finished edition
I looked over it and realised that I could do something like that, and maybe even do it better. So i set off to Kmart, bought a Buzzbee rapid fire rifle, and after a couple hours of work I came up with this!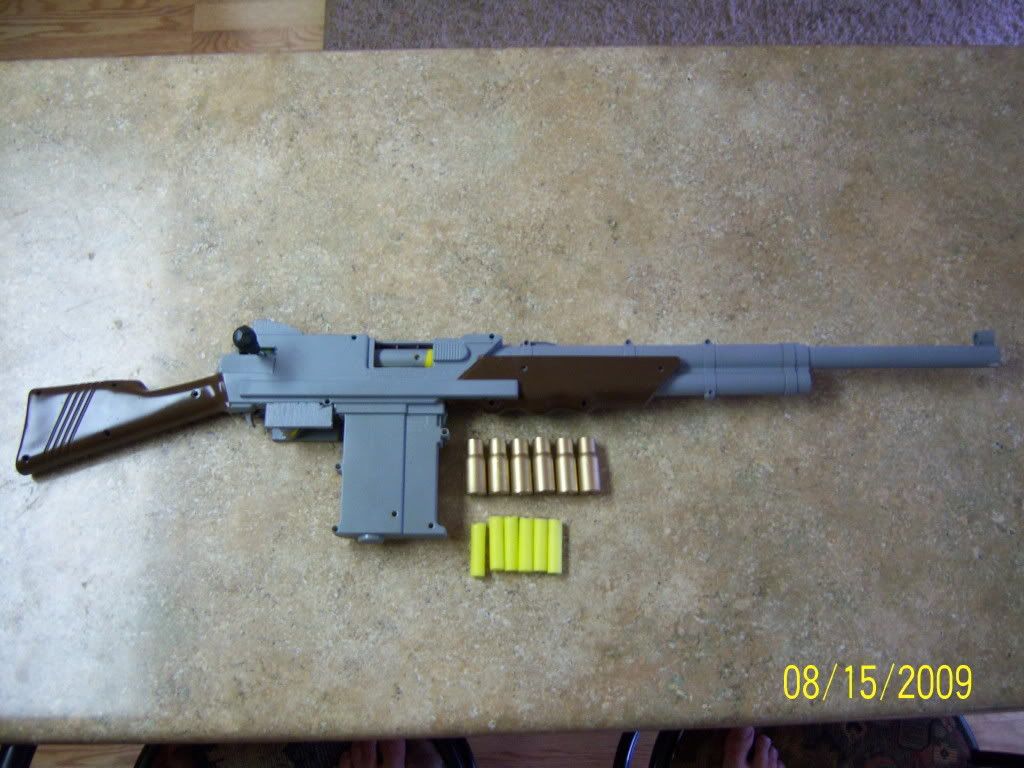 The barrel is 1/2 in. Pvc, the darts are the orignals, cut down and made into stefans, and the gun has the bolt action mod.
reference pic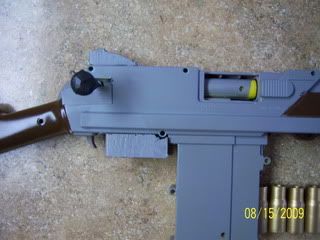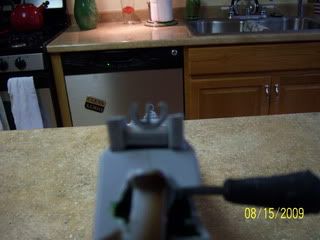 Also, does anyone know any good ways to remove the stickers? I'm having some trouble with those.
RANGES
1-21ft.
2-19ft.
3-26ft.
4-22ft.
I need to get my hands on a new spring, so I can improve the ranges.