My proof of concept for an integration. I just got the Rattler and adding it to the bottom of my 3b just made sense to me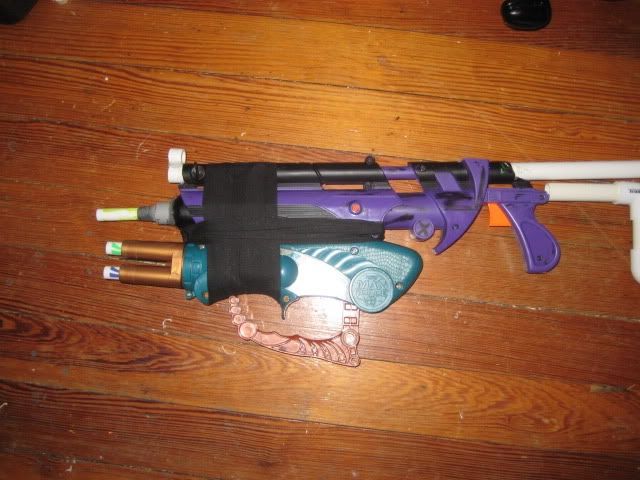 The Rattler barrels are slightly aimed up, I couldn't get it quite straight without permanent modification. But i think this makes more sense
because when firing the Rattler I'm normally firing from the hip rather then from my shoulder like the 3b so a slight up turn is actually helpful.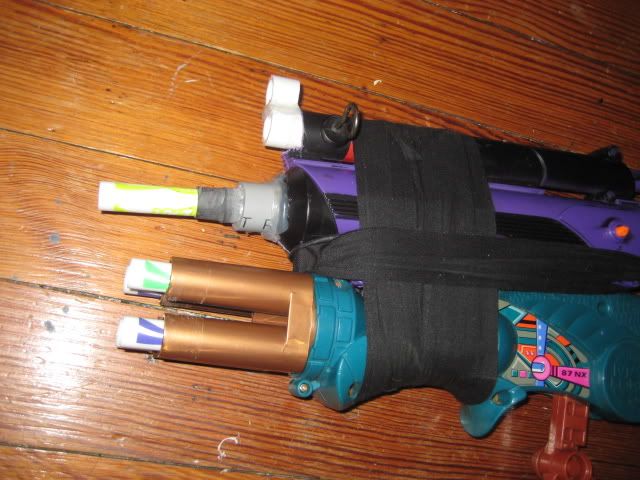 The "sight" and stock are actually stopped from rotating by the hooks for the sling. Again allows it to be modified while not being permanent.
And my rscb BB. First time using one decided to try it out. Plan on making the hopper closer to flush with some body modifications.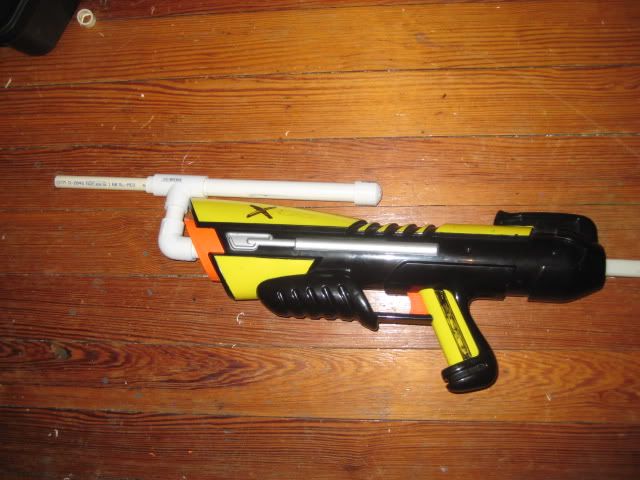 Also plan on integrating my 2k thing with a supersoaker pump into the front somewhere