I've actually been thinking about integrating a Lightning Blitz on my Xbow for like a year now, but just never thought it'd turn out good. After I saw Gear's I was convinced to do it.
Here's what you need:
-Crossbow
-LB
-3 Salvo tanks
-SMDTB trigger
-6 Tubing connectors (really only need like 3, i'm just stupid)
-Pump of your choice
-Some PETG or something
-Glue, maybe?
Ok, so first make measurements by placing your LB basically on your Xbow to know where to cut. Then...cut?
Be sure to do it to both sides also.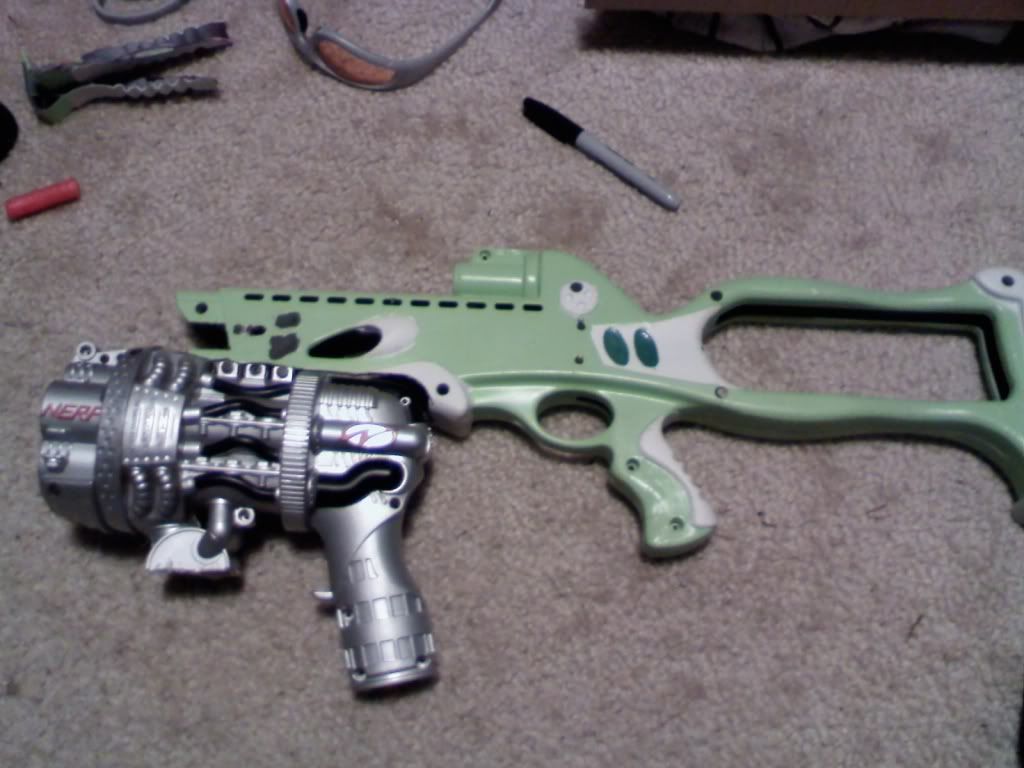 Now glue it all together wih the glue of your choice. Here's what the internals should look like. Really, pretty simple to do.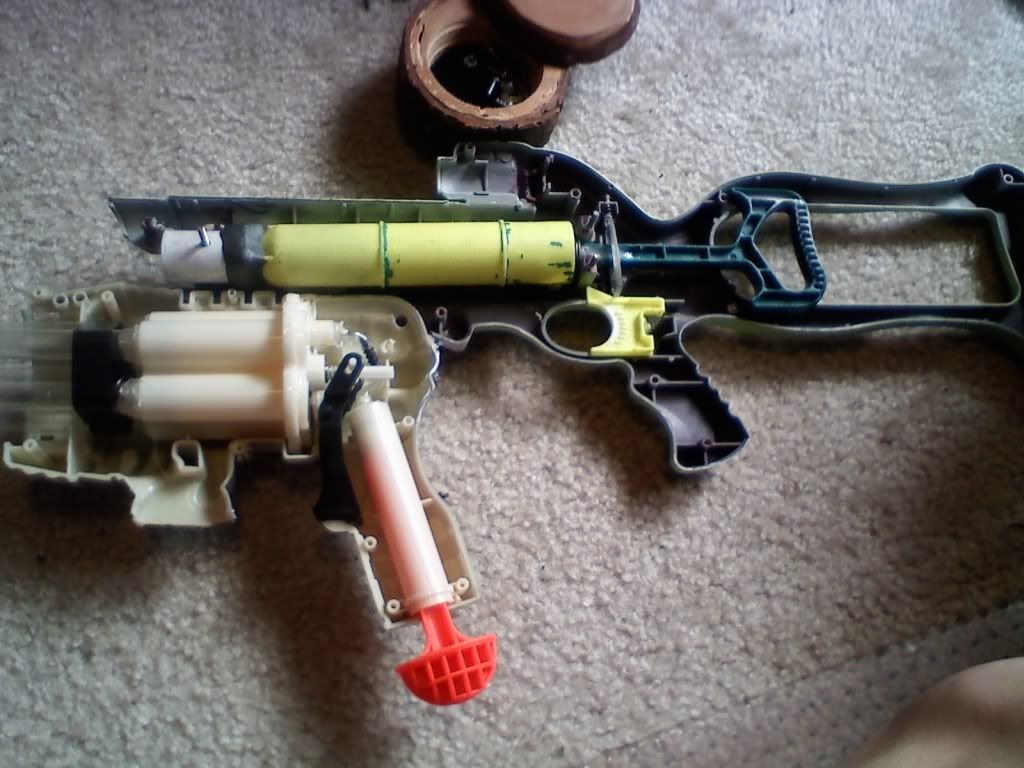 Now, I was kinda bored. So I integrated something else as well. Get your pump tube and glue it where everyone else glues theirs. I used an SM1500 pump (I think) and a 2k pump.
Now, connect the pump with your working Marvelous salvo. Then glue the barrels down wherever you want.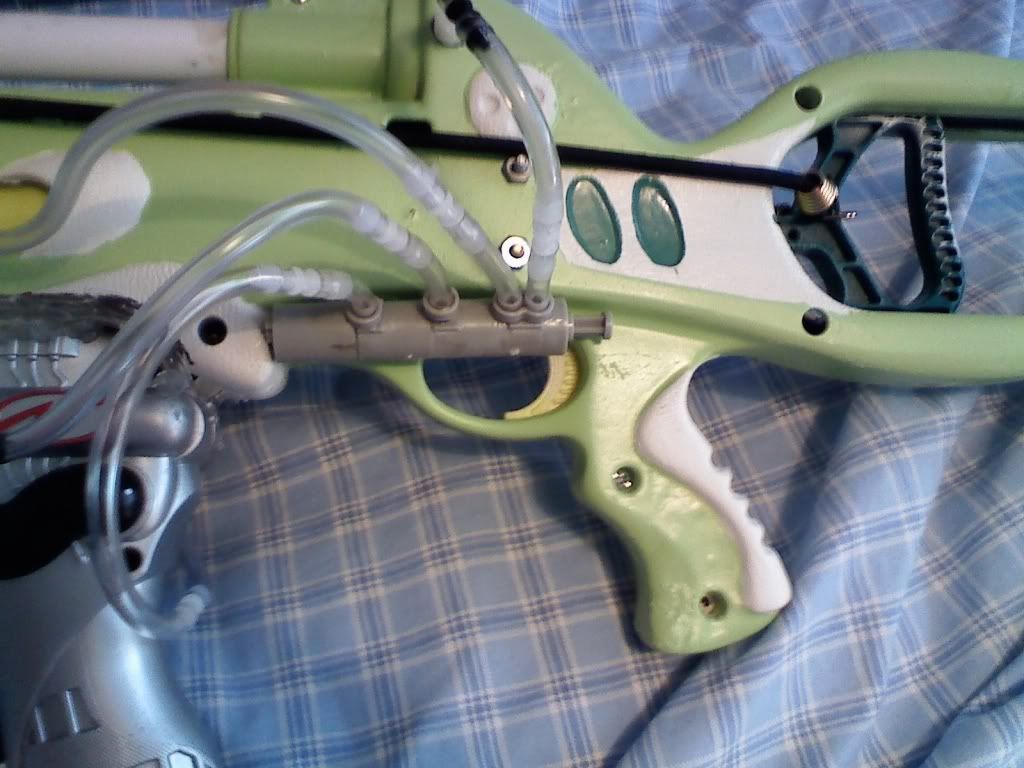 Personally, I put the first two shooting ones on the left side, then the other on the right side.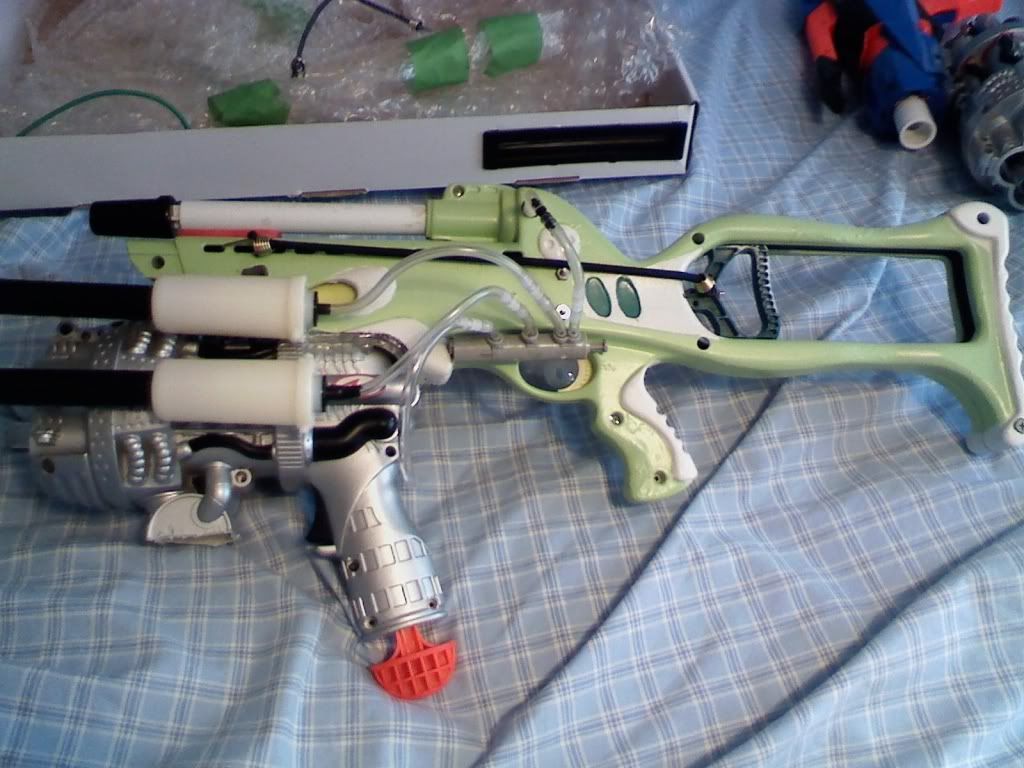 The pump tube turned out a little crooked facing downards, so I just put some foam under it, cause I'm cheap like that and don't use plexiglass/ polycarbonate.
If you don't know how to make the Marvelous salvo, then... go figuire it out? I made a guide somewhere on this forum.
I like the gun I made, I don't really care if you don't. Everything get's pretty normal ranges. Xbow around 90. MS around 60-80. LB around 50-80. It's a pretty kickass gun. LB takes 15 or less to fill. MS takes 30 to fill. Then 8 after you shoot the first one.
Step bro's:
I don't think I'm forgetting anything, I probably am though. Ask questions if you want, or you can flame galore.
Oh yeah, btw thanks to Twitch for the idea to put the MS trigger where it is.