This has been my primary since my second war.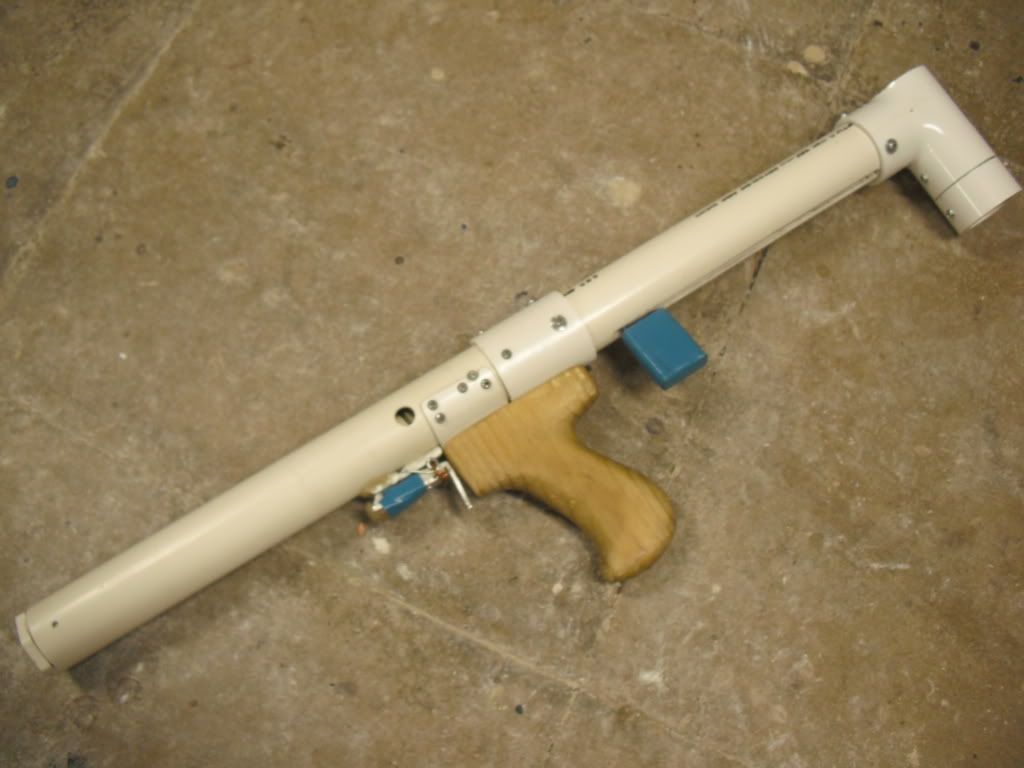 Functions very smoothly, priming system is bitchin, and it's super melt-in-your-hands comfy.
Slightly more recent project.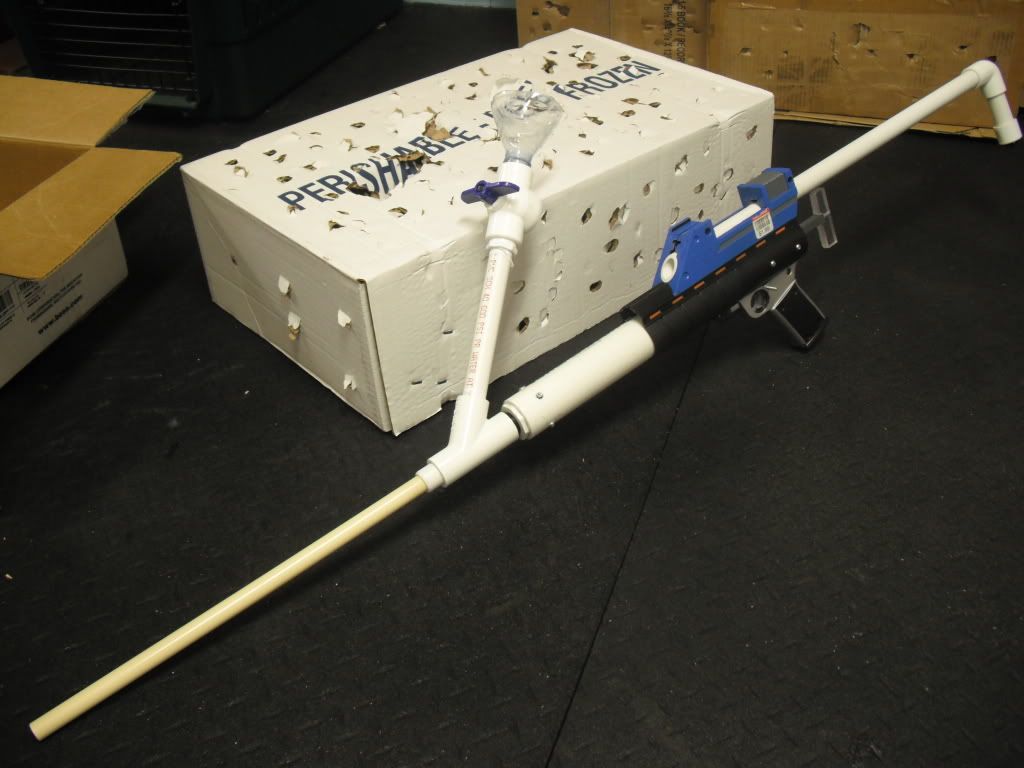 Rainbow in an Xploderz shell. This shit is over 4 feet long!
The shell sucks of course, but all the fabricated components are fantastic.
Built this one for outright power, using the plusbow method. (There's a reason Plusbows are known for being more powerful than any other 1 3/8" PT [k26] powered homemades. Can you figure it out?)
Group shot! Current homemade primaries.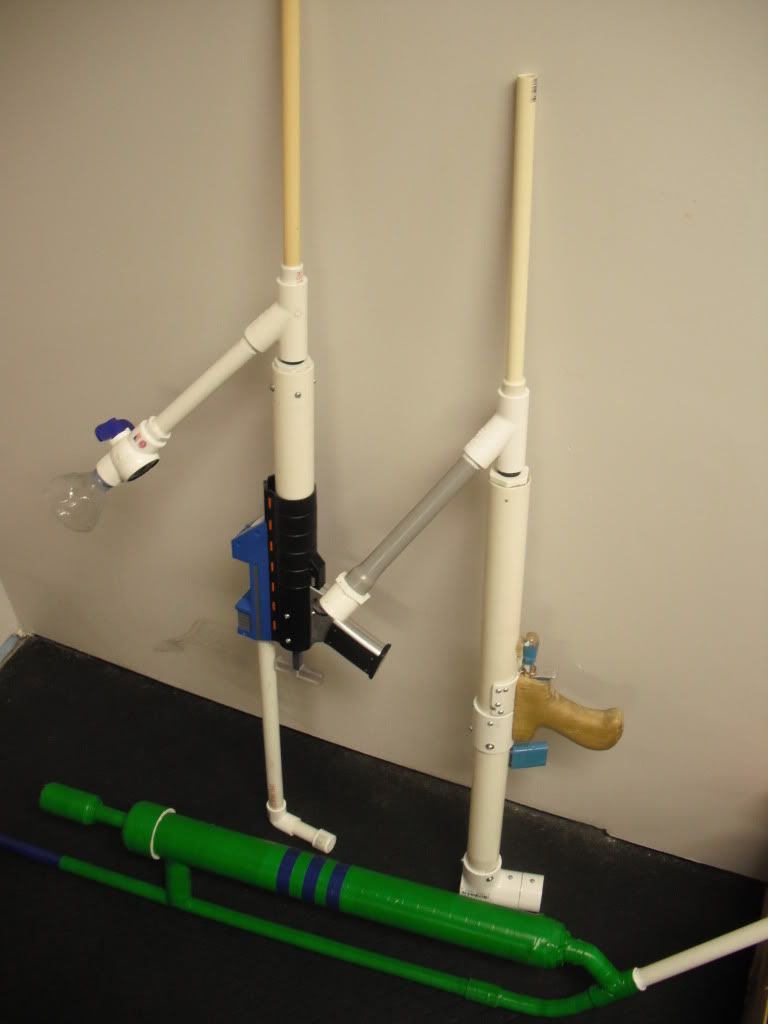 On the bottom is my wicked awesome shotgun HAMP, 5-7 darts per shot, crazy draw=crazy range. Ask a Minnesotan how this does in DTC.