Ok. This is the third time I've typed this out, so this had better not suddenly disappear on me like the last two copies. 
I recently built a prototype of a homemade that I designed. I have run into a couple of problems, as can be expected. Thanks to the suggestions of Spud and Chicken at SENO, I know how to work around all of them except for one. I elected to use a floating plunger head design, because the plunger is located in the stock of the blaster. This means that adding a normal plunger rod would make the blaster unusable due to the handle placement. When I attempt to prime the blaster, the [k26] binds on the catch pin in the SNAP catch. Picture of the plunger head (minus the E-Putty ramp) and the catch placement are below.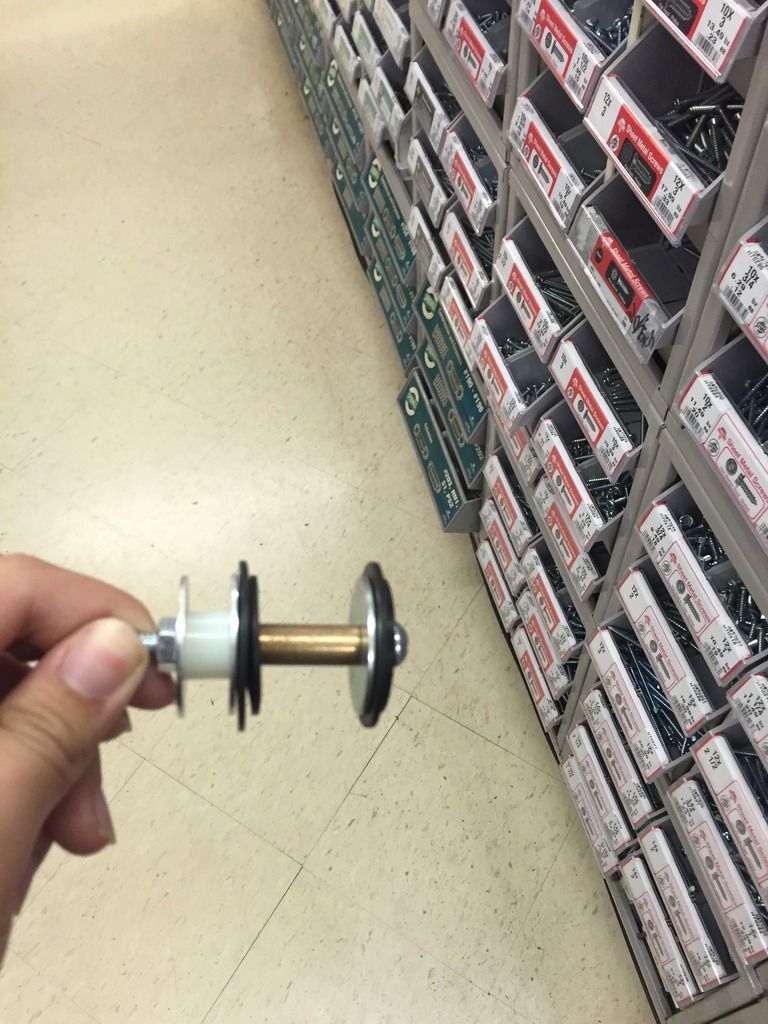 If anyone wants more info on the plunger head design, just let me know.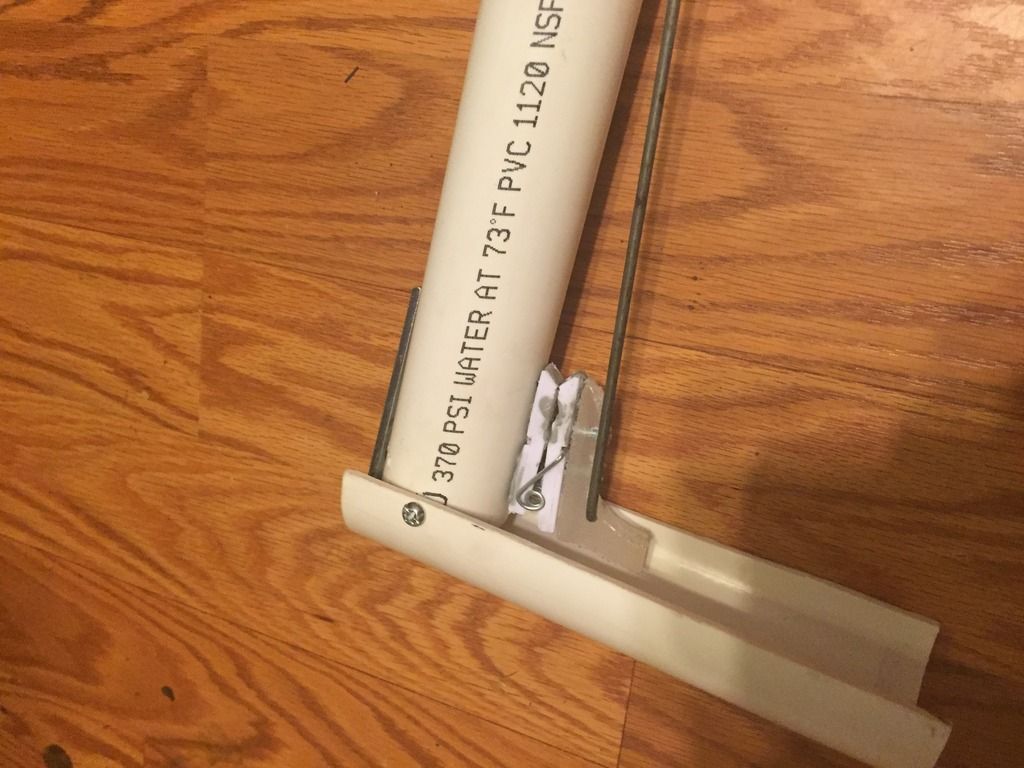 Has anyone figured out a way around this? I thought about making a telescoping plunger rod, but I have no idea how to go about this, and I fear the added weight won't be good. I have also considered doing some form of sear, but again, am inexperienced. If the answer is a telescoping plunger rod, then what materials should telescope in order to minimize friction and weight? If the answer is a sear, then what material should I use to stop the steel catch face from destroying it? What general shape should the sear be? (Where is the pivot point? What part is the load-bearing surface?)
I hope that some of you guys have ideas, because quite frankly, I'm stumped. I know there was a thread several years ago about a blaster with a plunger tube in the stock, and I believe it had a floating plunger head, but I have looked and can't find it for the life of me. Any help is appreciated, and I can't wait to bring you guys the finished writeup.