Hello Nerfhaven,
I am Tigersgrace and this is my first time trying to make a nerf blaster completely homemade. When making this blaster, I tried to use only parts that I could find around my house or from scrap parts at work. I did invest in some fittings and some small springs from HD, however, the blaster cost is still under $20 USD.
A lot of my inspiration for this blaster came from seeing MIG's
Homewrecker
So without further adieu I present my first creation.
It is made from a 12" piece of 2" PVC pipe with some 1 1/2" to 1/2' PVC reducers. The 1 1/2" reducers are E-taped heavily to fit very snug into the 2" PVC. This was all hot glued and gooped in place.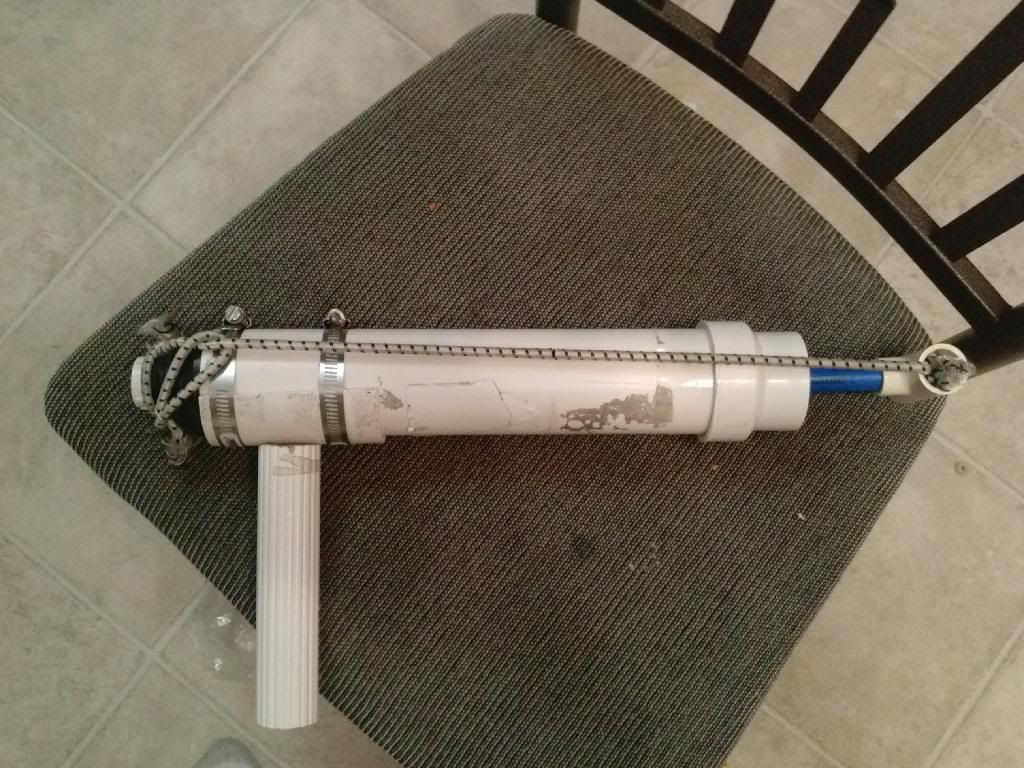 I used a piece of a suction cup from a robot at work to make the plunger head. It fit in the 2" pipe perfectly, and after released, created an almost perfect plunger head seal.
I do have plans to make a catch for this blaster; I just don't know how I am going to do it yet. I really like the look of the rainbow catch, but I may just make it a SNAP style catch/release.
Almost forgot one of the more important things...RANGES! It gets 126.35 ft. with megas and 151.2 with micros. Both were glue domes. Ranges were "walked" with a surveyors wheel.
Thanks for looking. Any comments, questions, flames, or tips would be greatly appreciated.