Today I will show you how to make a completely useless, but fun, nerf pistol. It is made mostly out of cardboard, and relies on a rubber band to shoot the dart. I made it over the weekend for fun, and do not plan on using it at a war. (This would be a great project to do with your son, that is, if you're a dad)
Parts:
Cardboard
½" thick scrap wood
Click pen spring
Tiny extension spring (I got mine from a printer)
Rubber band
Pencil
A couple 1/8" thick nails
Tools:
Hot glue gun
Razorblade
Scissors
Pencil
Band saw or scroll saw …...I guess you could use a hand saw.
Time to start:
Cut out a bunch of these gun shapes: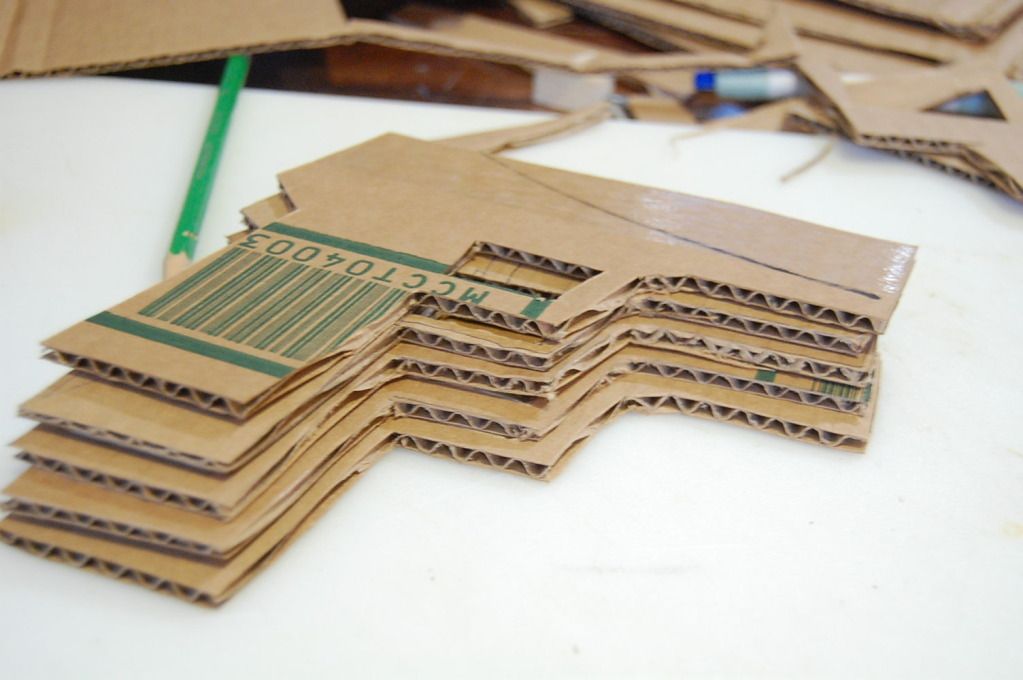 Now, cut the trigger out: (I used cutting board but wood would work)
Drill a 1/8" hole in the center and glue the click pen spring the back of the finger-part.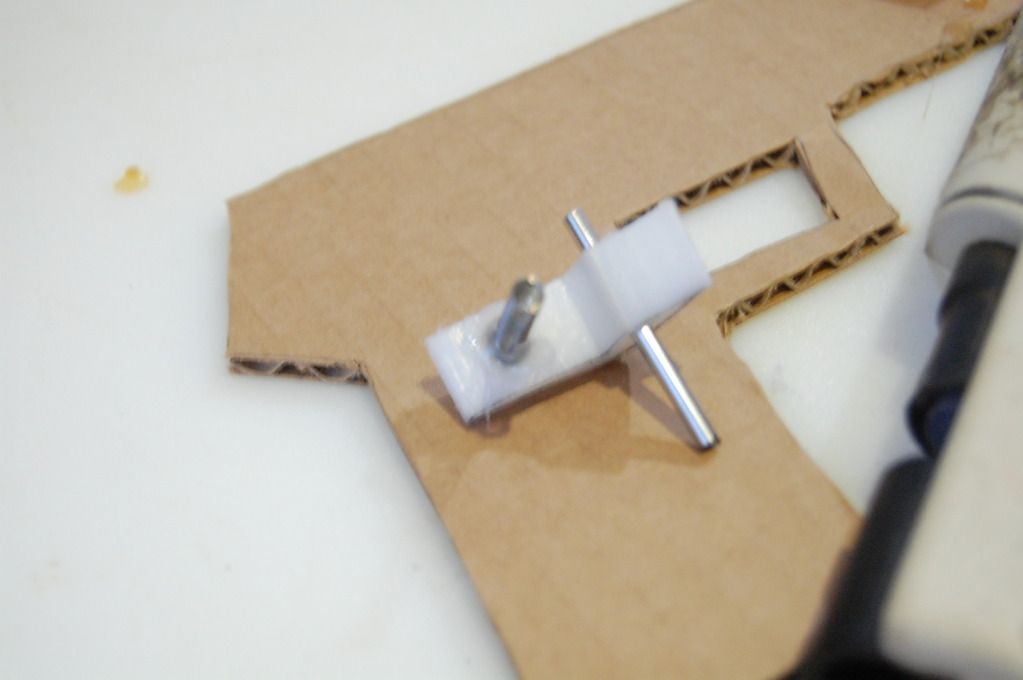 Now make the catch: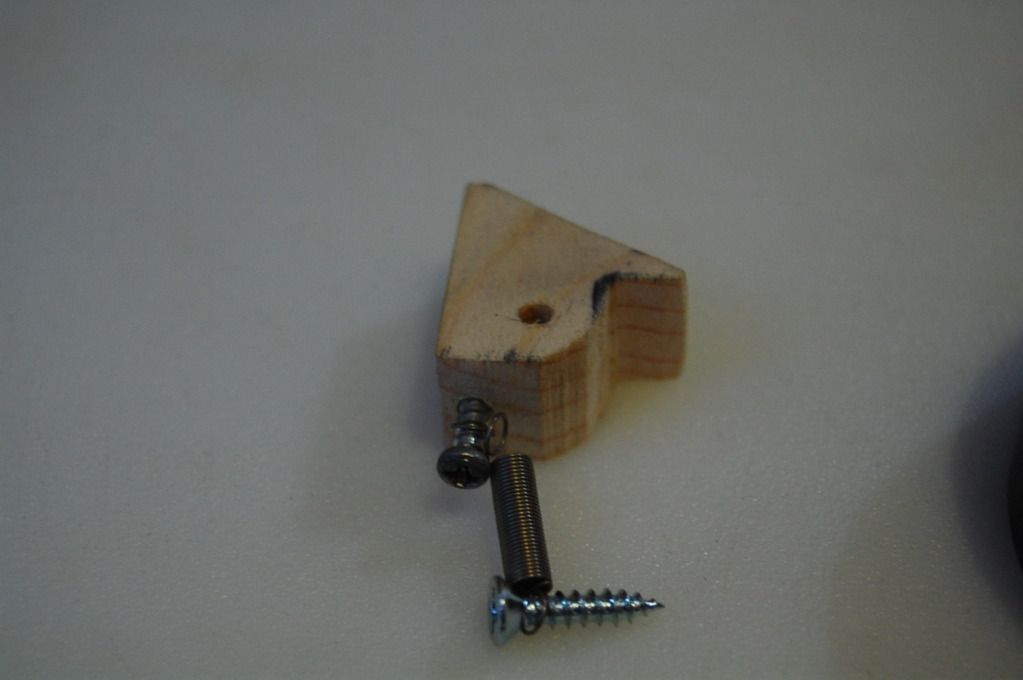 Attach the catch and trigger to the gun body. Make sure the edge of the catch just barley overlaps the trigger.
Also
, add a small scrap of wood in front of the trigger to stop it from moving too far forward.
Glue on the first layer of handle spacers:
Then the next layer:
Finally , the last layer of the handle:
make sure to glue the trigger spring to the bottom and top handle spacers.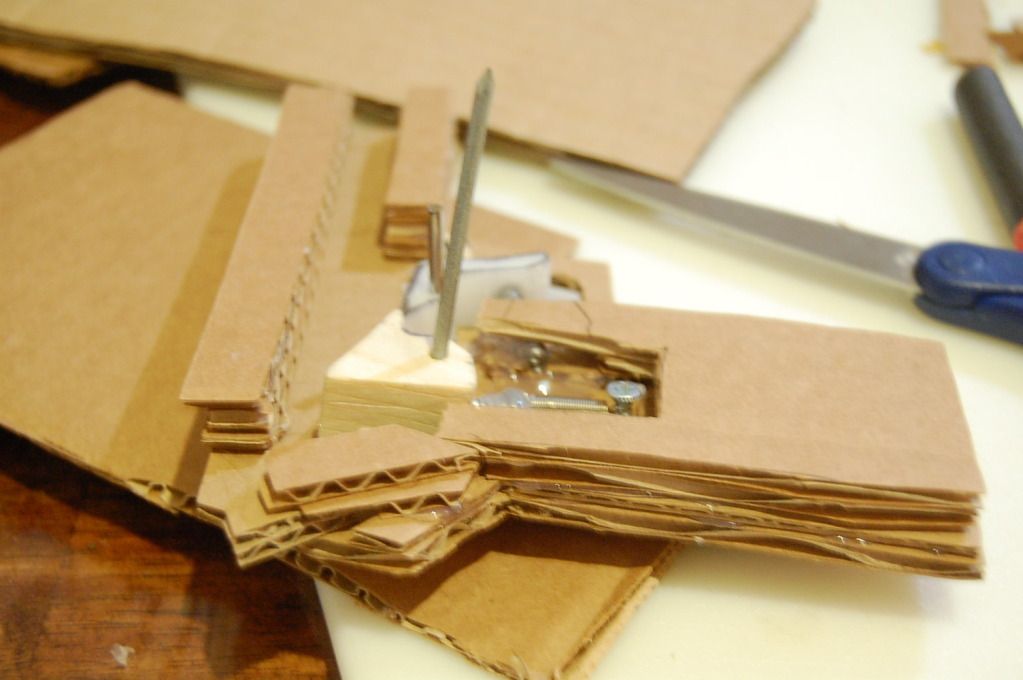 Glue on the first of the barrel spacers:
Add the next
two
layers of the barrel:
Make sure a dart fits loosely in the barrel: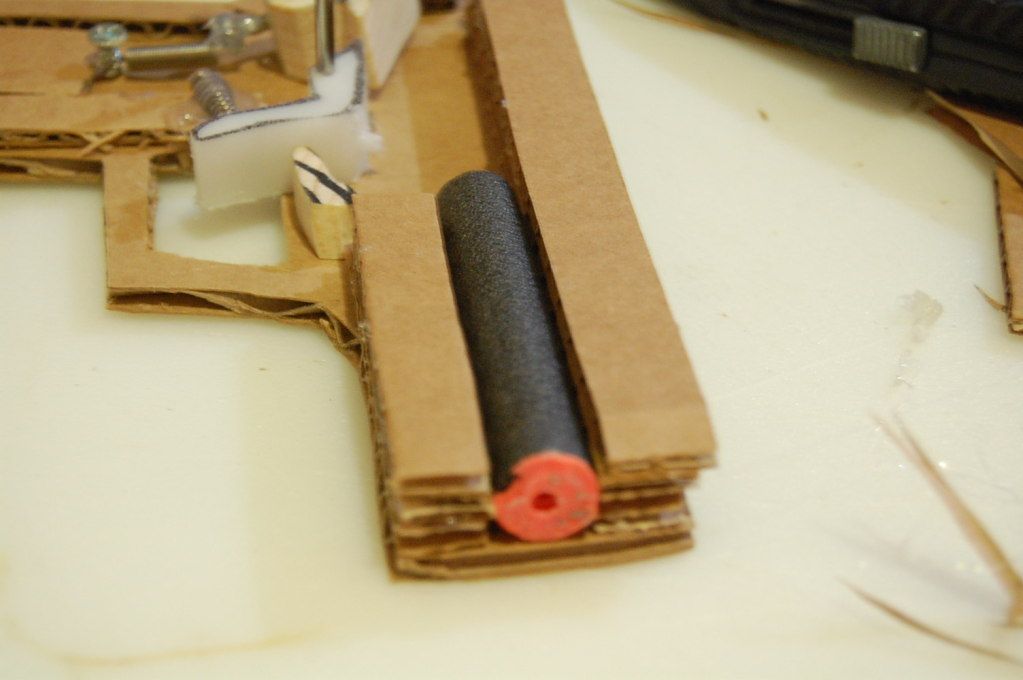 Add a piece of cardboard to look like the hammer: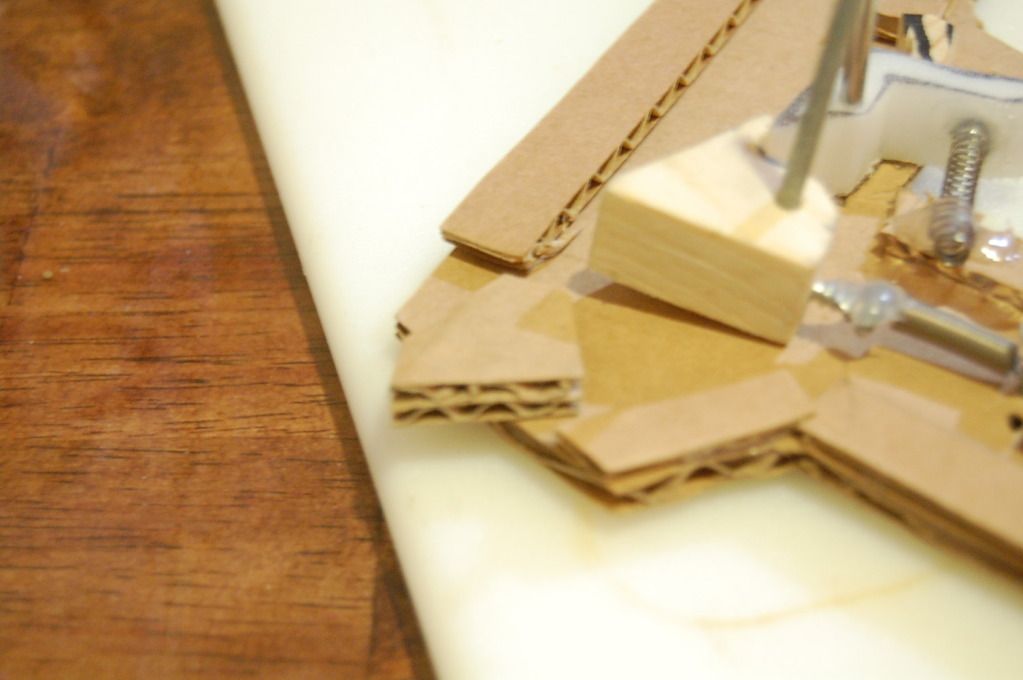 Next, add some support for the trigger stop, and also for the dart: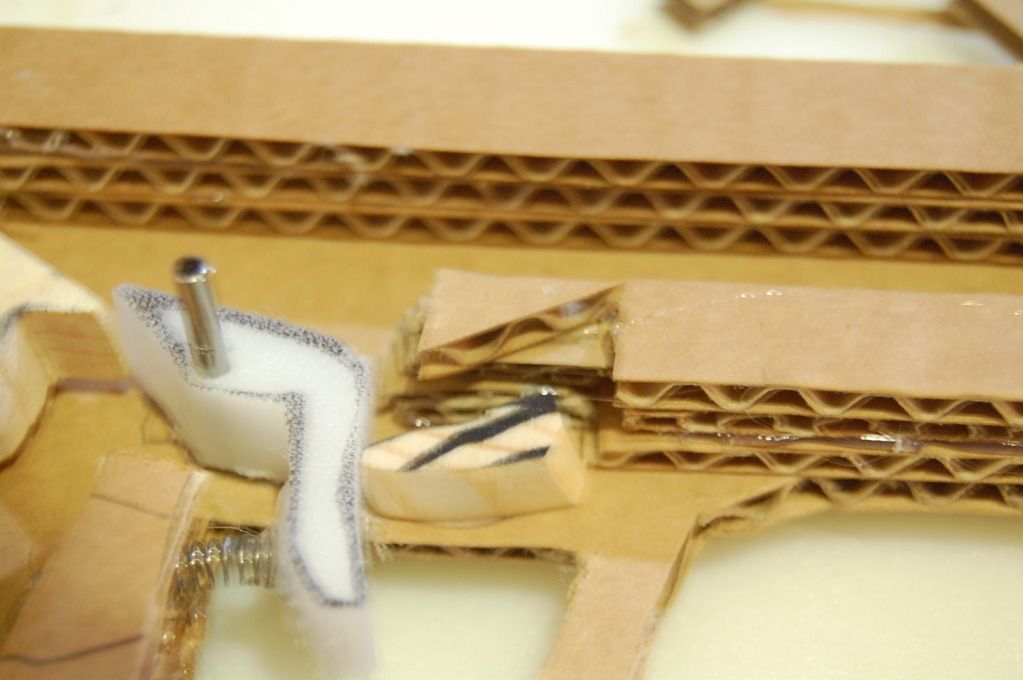 In another main body piece, poke some holes which line up with the nails for the trigger and the catch:
Cut slots which run almost the entire length of the gun: (they should be wide enough for a pencil)
Glue the second body panel to the rest of the gun: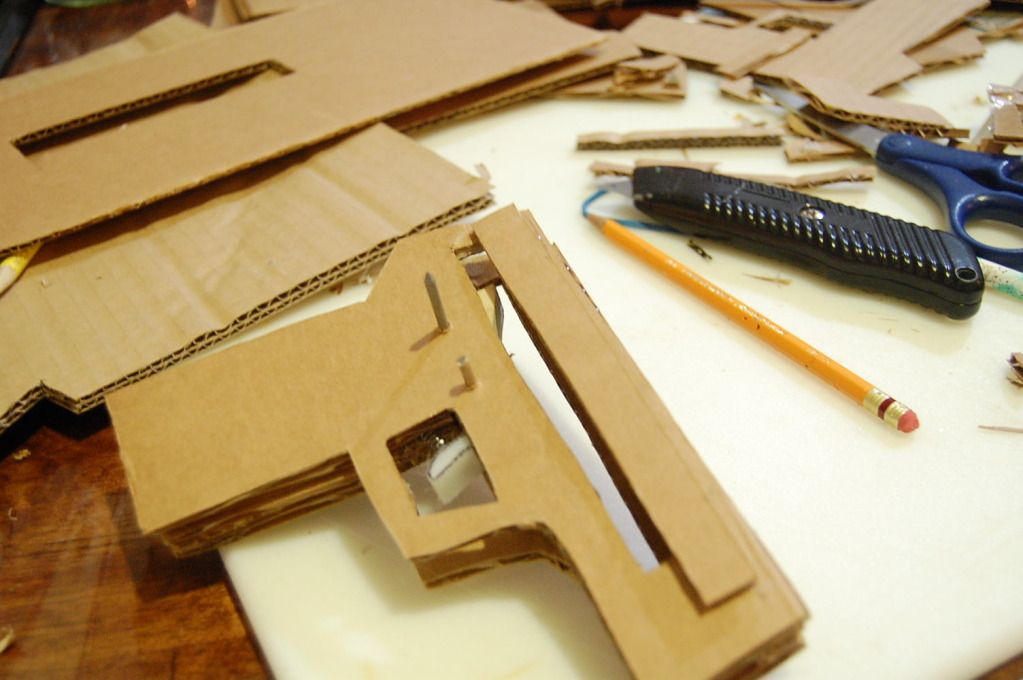 Cut your pencil until it protrudes about 3/16" from either side of the gun and notch both ends: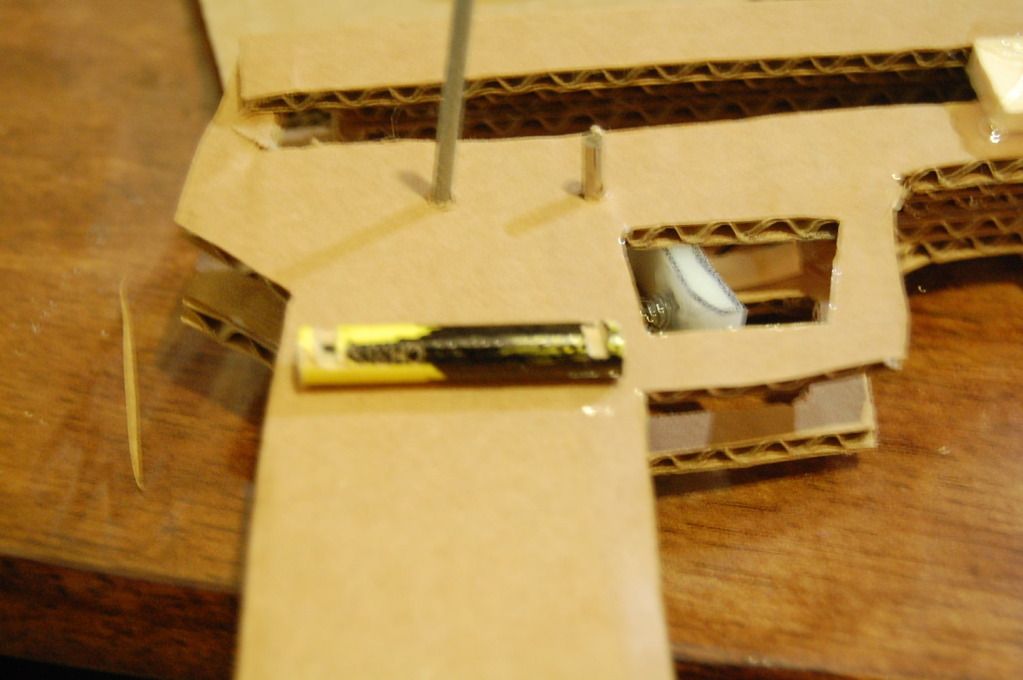 Take your rubber band and stretch it over the front and connect it to both ends of the pencil: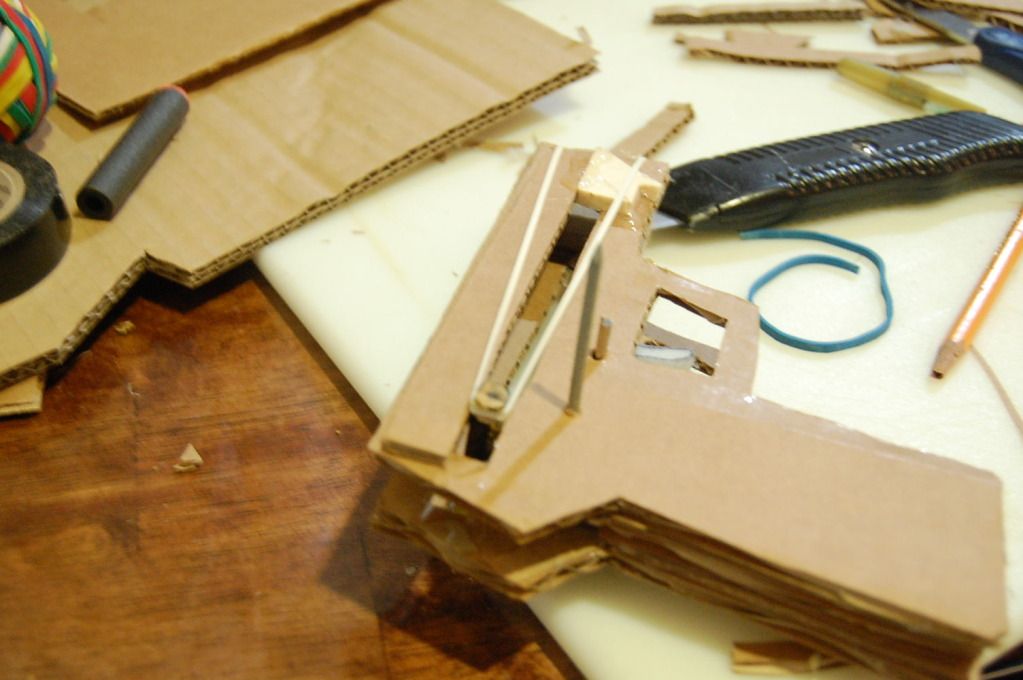 Add a couple scraps of wood to the front to keep the pencil from ripping/smashing the cardboard: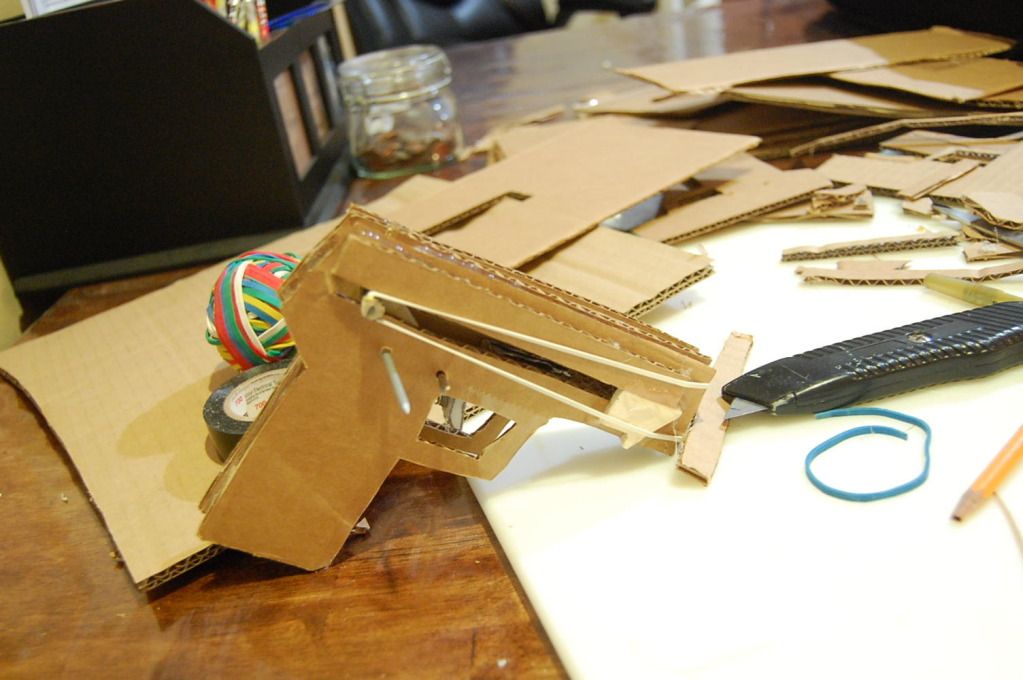 Here are a few pictures of the complete gun: