Alright, so I recently picked up a Blastfire at a local thrift store (lucky, lucky me) and PETG barreled it. I'm just having a bit of trouble putting it back together properly.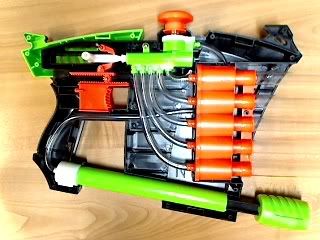 I'm having the trouble with this lil' thing right here: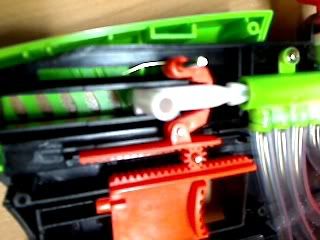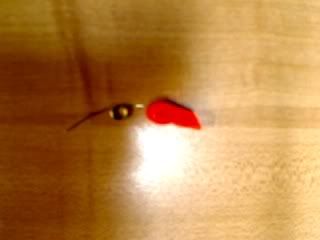 I don't know where/how to place it on the rod. Here's a sketch: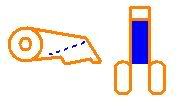 Blue = little ridge inside. It's not hollow.
I've tried a couple things and none seem to really work well. Here's the closest thing and what I think it should be like: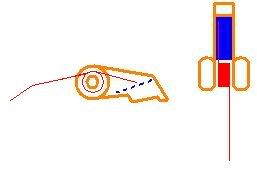 Red = torsion spring
But the problem with that it that the spring doesn't have anything to push/rest against, so it just goes up and down with the little tooth orange thing unless I hold it up against the top of the shell (which ) can't do when it's closed).
So could someone please show/tell me how this is supposed to be?
UPDATE:
After taking a glance down the plunger tube I found this:
I don't know if you can see that, but there's a little rubber nipple-type thing at the end of the plunger tube that seems to have ripped off a little at the end. I don't know if that's a problem or not. It seems like it pushes down the OPRV when you fully push the pump down (which I haven't plugged). It still feels like it's working somewhat, but when I pump the gun with the white tooth-like piece extended (with the insides only, not put together) it doesn't actually pumped. This had happened a bit before I had opened it up and it was stock, but I had it working fine and shooting before I opened it up. now it's just as if the white piece isn't extended out and it's just letting the air pump through everything (for those of you who knows how a Blastfire works)
Is this a problem, or should I just leave it? Also, why wouldn't the pump be properly working even when the white piece is extended?
Edited by Glint, 04 May 2009 - 06:25 PM.