Well, it's about that time again, eh chaps?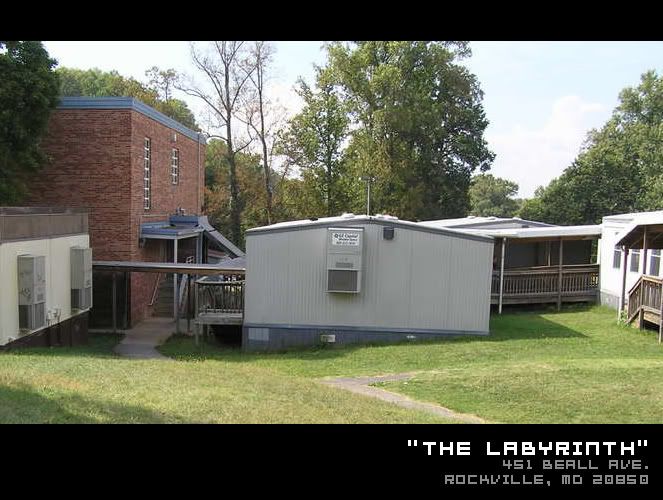 The What:
Fall DCNO
The Who:
See "Roster" below
The When:
September 27th, 2008
The Where:
"The Labyrinth" 451 Beall Ave, Rockville, MD 20850
The How:
See "Rules" below
Starting:
10am, on the dot
Ending:
6pm, play it by ear
Lunch:
Bag lunch preferred
Roster:
Definite: 19-25
+Groove
+Capt. Slug (+1-5)
+OMC
+Talio
+TIS
+Galaxy613
+DarkShrimp
+Icespartan_1114
+ice
+Splitlip
+Crankymonky
+Langley
+Doubleshot
+Varsity
+NerfonFier (+1)
+lionhead333
+badger
+Jlego
Maybe: 8-9
+jackster57+Silencer+keef+Longshot Wielder+Rambo+Ryan201821+bpso86
+Twitch
+CAPS
+BendyStraw
+BustaDartInYoAss
+xeorogue
+angel_OFDEATH182 (+1)
+zach attack
Last DCNO was by far the most fun and successful one to date, with attendees ranging from Illinois to New Jersey
(just to name a few).
I'm looking to do the same if not better this time around, so let's start talking dates. I have listed on the 2008 Nerf War Schedule for Sept. 13th, but that date is tentative. We're doing Saturdays, just like we've always done in the past. I want to garner a large attendance, we had 20+ last time and it was awesome. So, without any further ado, here are the dates I'm considering. Say what dates would work best for you and we'll go from there.
+Sept. 13th+Sept. 20th
+Sept. 27th
-----------------
Rules:
+Eye protection is
MANDATORY.
No eye protection = no play. I really can't stress this enough.
+Dress appropriately for the weather. No trench coats or camouflage. Be smart about this.
+Bring enough darts to last you the whole day. We will be making dart sweeps between rounds.
+If you're opposed to a bag lunch and have a car, feel free to drive and get lunch elsewhere.
+Bring
PLENTY
of drinks and sunscreen, as the heat can
(and probably will be)
brutal at times.
+Homemades will be permitted on a case-by-case basis. Leave your PVC Howitzer at home, please.
+Banned blasters: Brassed SM5K's, singled Titans. I reserve the right to ban things I feel are too powerful.
-----------------
Let's get this ball
ROLLING,
gentlemen.
-Groove