Here is my write up for this knock off Tech target I found for a dollar at Target.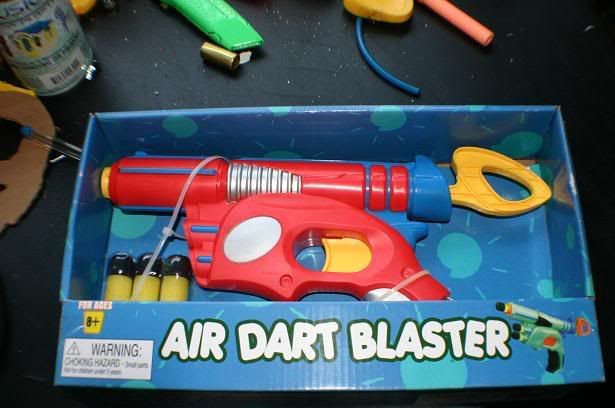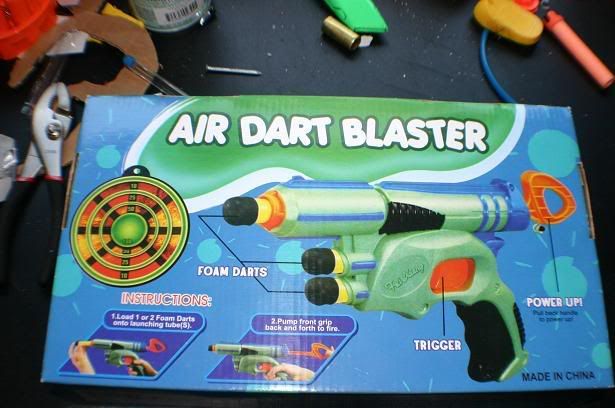 Materials needed:
 Knock off Tech Target
 17/32 Brass
 Hot glue and hot glue gun
 Duct tape
 Screwdriver
 Silicon or lube of choice
 Rubber bands
First unscrew the case apart.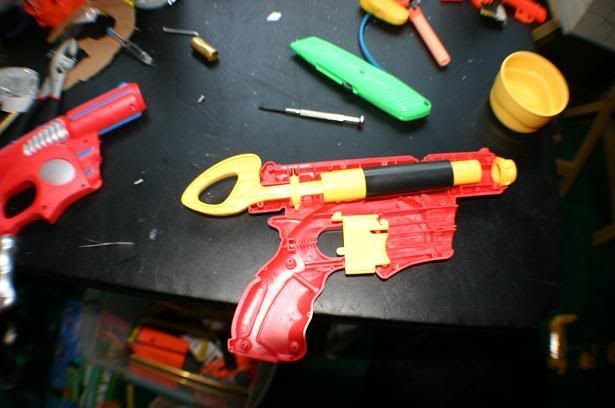 Next take out the plunger assembly, rip off the plunger from the yellow part and lube the plunger tube.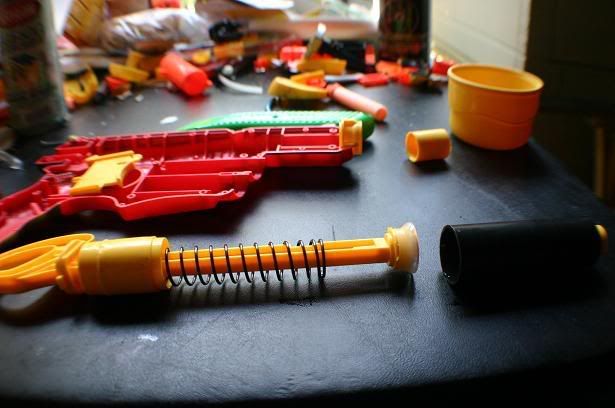 Next take off the yellow AR from the front of the plunger tube.
Then hot glue a two and one half-inch piece of 17/32 Brass to the plunger tube.
After that glue the plunger assembly back together and add duct tape.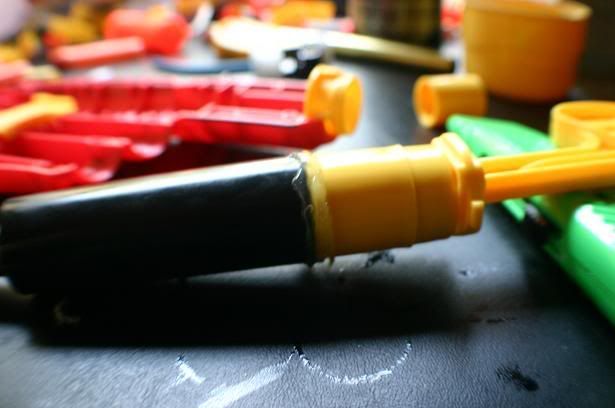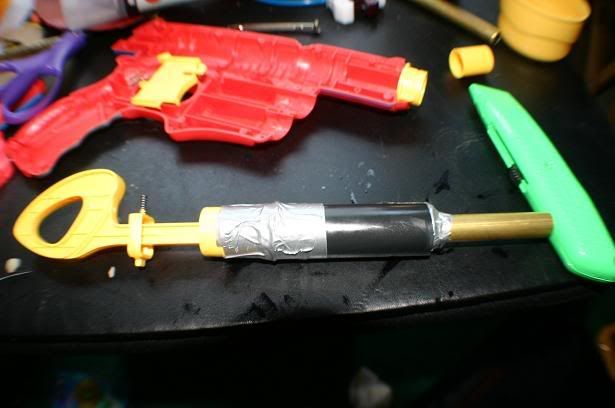 Then screw the case back together and hot glue around the barrel.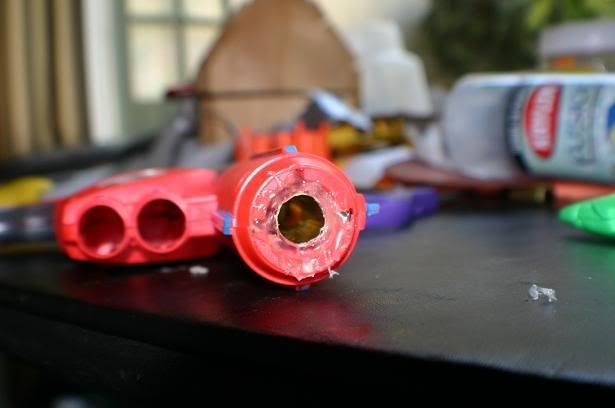 Now slap some rubber bands on it and your good to go.