Now, this is not new at all. I discovered it a little over a year ago now and I thought it would be a good idea to share it with the world. Some of you may recall my SM500 at Massacre 3, which had this breech in it.
What you will need:
- PETG from OMC (Length depends on what blaster you plan on using it in)
- 1/2" Sch. 40 PVC (Same length as your PETG)
- 2" of 5/8" brass
- A 1/2" PVC coupler
- Adhesive of your choice (I used good ol' Goop and Fishin' glue)
- Electrical tape
- Pipe cutters
- A hobby knife
- A rotary tool
- A cutting wheel for said rotary tool, strong enough to cut brass
- A 5/8" diameter grinding wheel, also for the rotary tool
- A rubber mallet
- Sandpaper (To make your cuts smooth)
- Needlenose pliers )Optional, but extremely useful)
- Measuring tape
- Sharpie to mark where you plan on cutting
Measure 1.5" down from one end of your PVC pipe. Take your Sharpie and put a dot on the 1.5" mark. From that point, measure out 2" or so (Slightly longer than your Stefans). Draw a line along the 2" and trace out the rest of the half-pipe:
Bust out your rotary tool (Or what ever you use to cut) and cut along the lines. Try to clean it up with a hobby knife and sandpaper: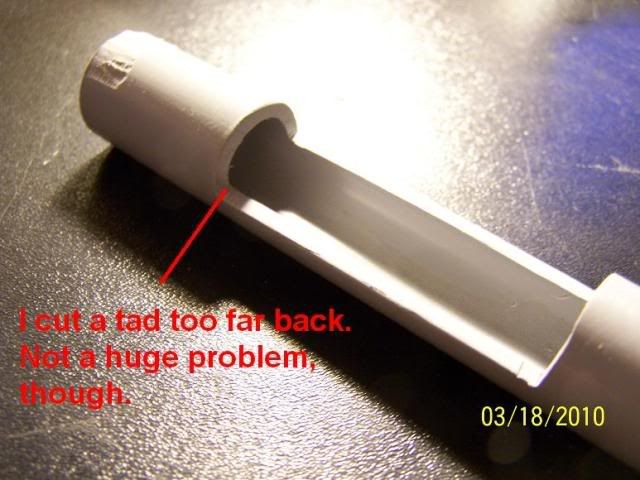 Now, take that piece of 5/8" brass and measure 1.5". Mark it down and then put another dot about 1/2" ahead of it: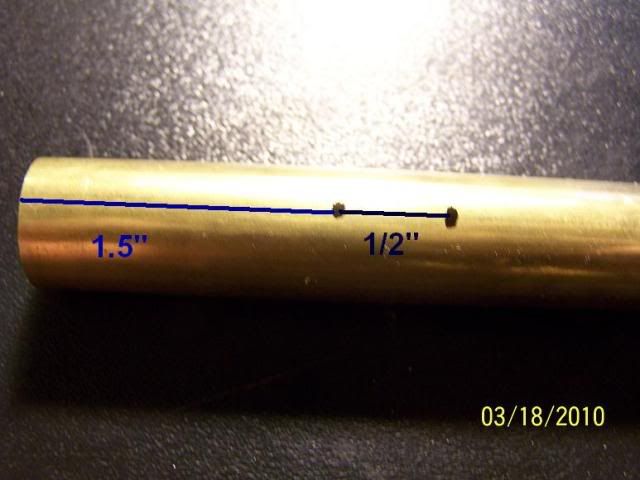 Take your pipe cutters and put two or three tightening rings in the 1/5" piece. Be careful, and check the fit on the PETG often. You want it to have a good seal, but you also want to easily pull it out as well. Once you're done, put a very light ring around the 1/2" long piece:
Cut where you marked: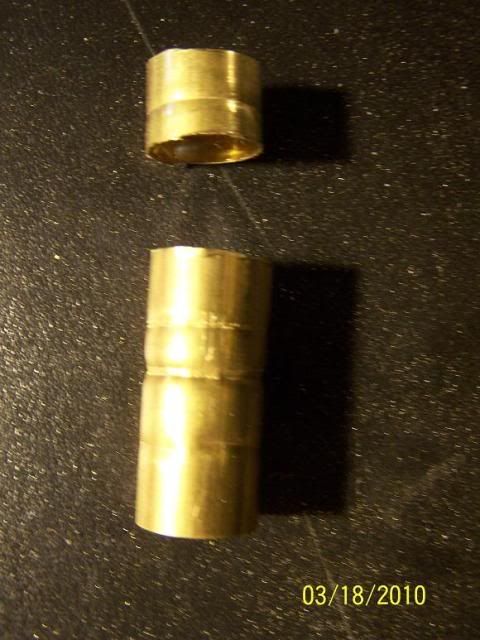 Take the 5/8" grinding/sanding wheel and sand out the PVC ALMOST up to the half-pipe. Be very careful and try not to make the hole too wide: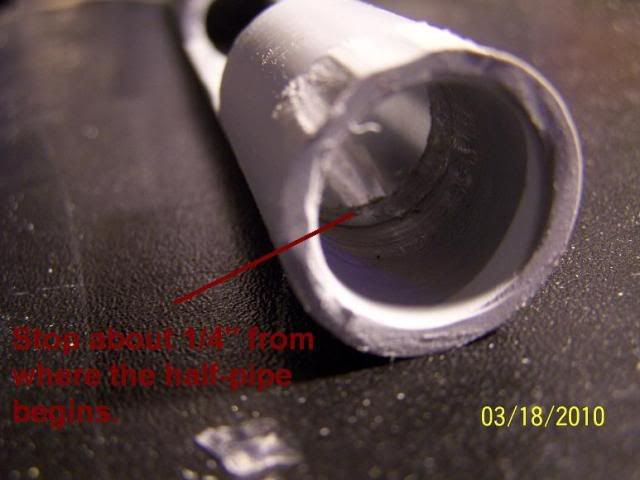 Take your rubber mallet and hammer it in until the brass is almost flush with the PVC. Be sure to use a rubber mallet, or else the brass will deform when you hammer it: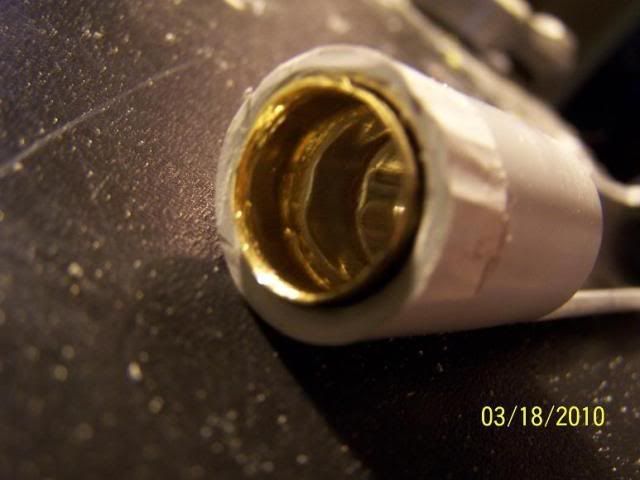 If you have made it this far, awesomesauce work. Now we're going to go to the other side of your PVC pipe. Cut about 2" off that end with your pipecutters: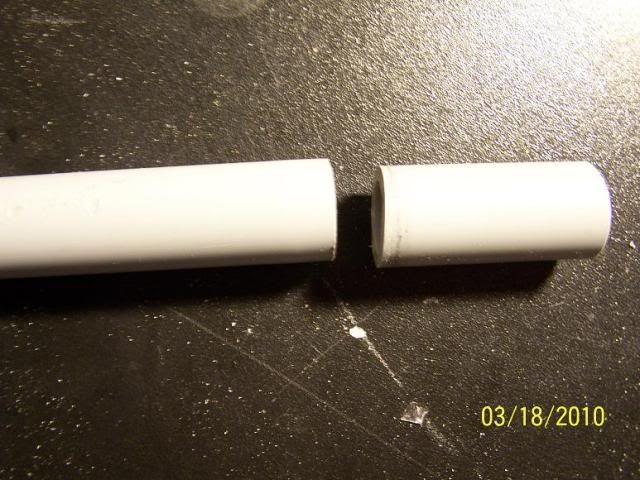 Get your mallet again and hammer the PVC completely through the PVC coupler. An alternative would be to just sand out the ring in the middle of the coupler, but I was lazy: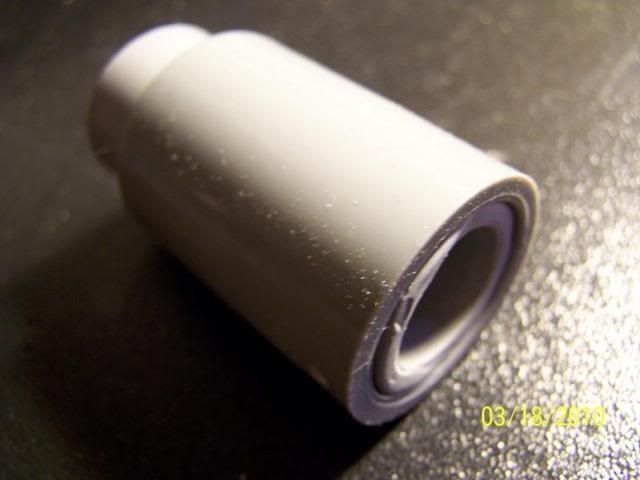 Take your e-tape and wrap it around one end of your PETG. Apply Goop and put your PVC+coupler over it: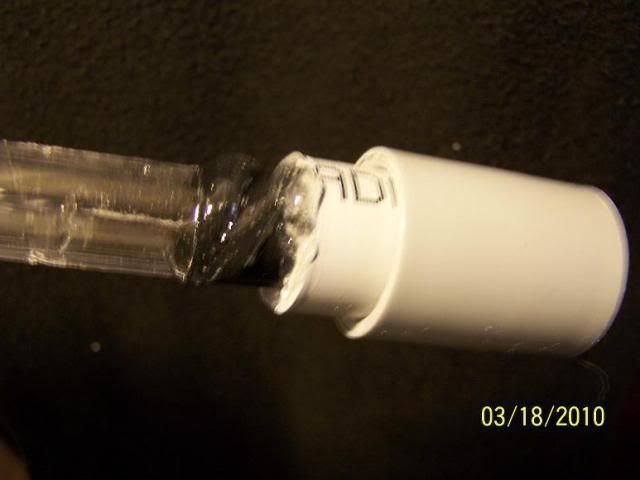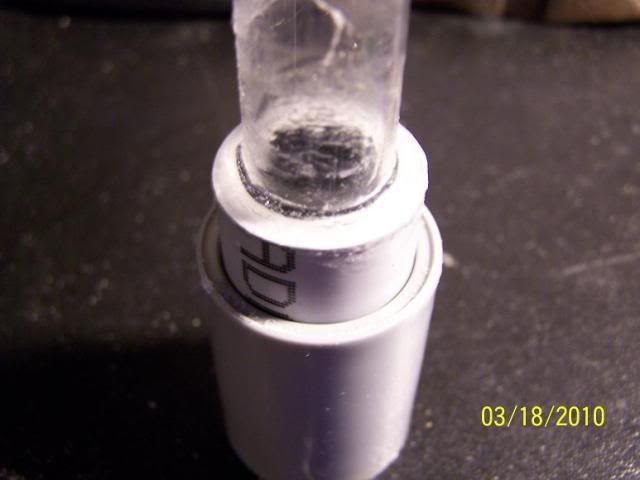 Leave it to dry.
Once again, go to the side opposite the half-pipe. This time, use your 5/8" wheel and sand about 1/4" in: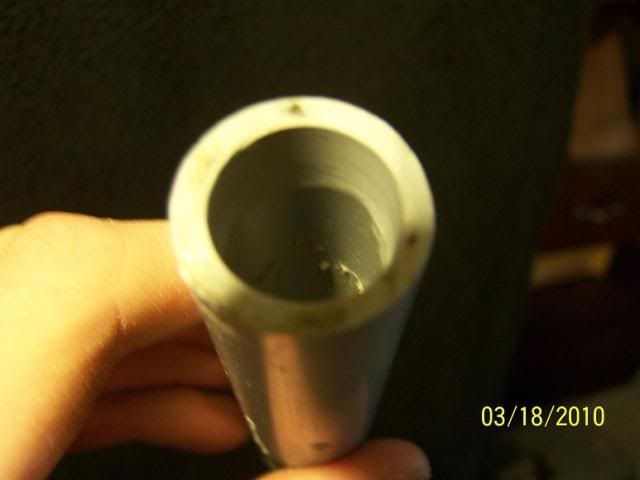 Place the 1/2" long piece of 5/8" brass in: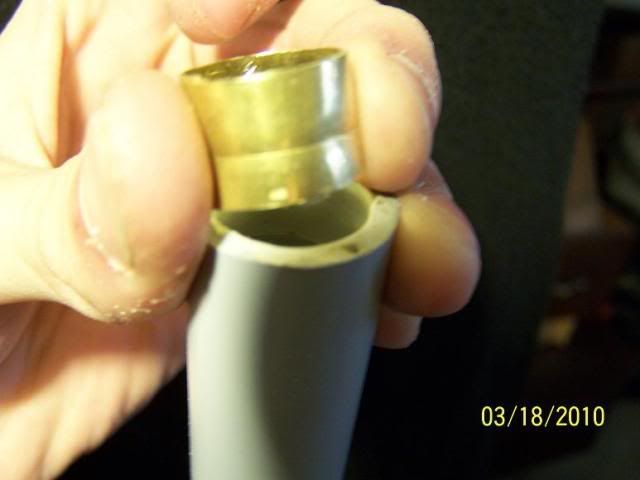 Get your mallet and hammer it flush with the PVC. This will keep the PETG barrel from flying out when the breech is opened:
Take your two parts and put them together: