Its been awhile since I've done anything with a Nerf Gun but since I'm home for teh first time in 6 months, theres a war tomorrow, and I don't really have any functional guns, I felt the need to make something cool. So here it is, the Crossbow Tactical, with an integrated at2k in the bottom and flashlight. The ranges on both of the guns are standard, nothing special. The cool part about it is the trigger mech, you can fire both barrels with their respective triggers while holding the gun in the two-handed grip. The 2k handle on the front is surprisingly comfortable on the side like that. The flashlight looks cool, and may be helpful in urban night wars.
In any case here are some pictures: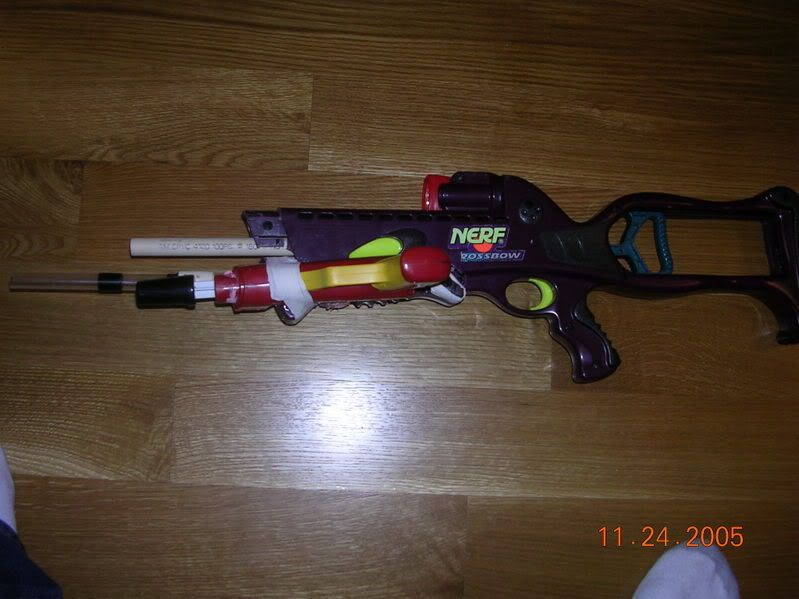 and the top view (you can see the 2k handle)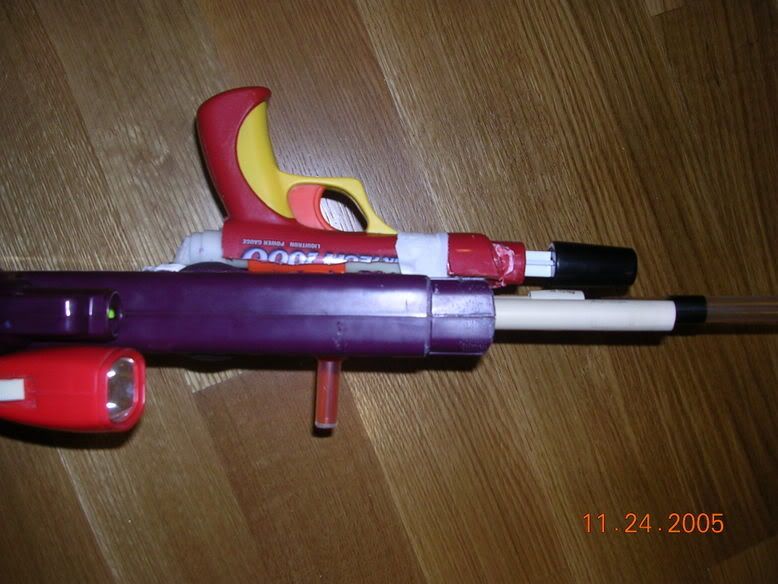 This is the baddest-assest gun I've done in a long long time.