Hey all, I've been dabbling a bit in my copy of Photoshop CS3 and have made a few creations. So far everything has been very simple but I hope to increase my skill and get a bit more advanced. The other day My friend said a phrase that made me crack up, you might think it is funny, and you might not, but when I heard of it I thought of VACC, so here you go. And if anyone wants a sigg, just post or PM me, don't expect much, but who knows, you might like it.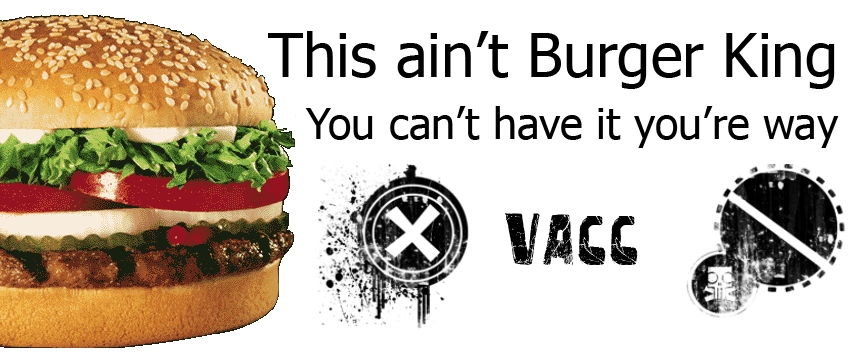 Oh and yeah the images are big, I can scale em for people, or you probably can yourself.
Does anyone else do photo shop stuff here?
EDIT: both images have been fixed below.