So I went comparing the two plunger tubes. The NF is indeed longer by about 1cm and wider by 1cm too.
NF plungertube in it's shell.
AB plungertube in NF shell.
Both of them side by side.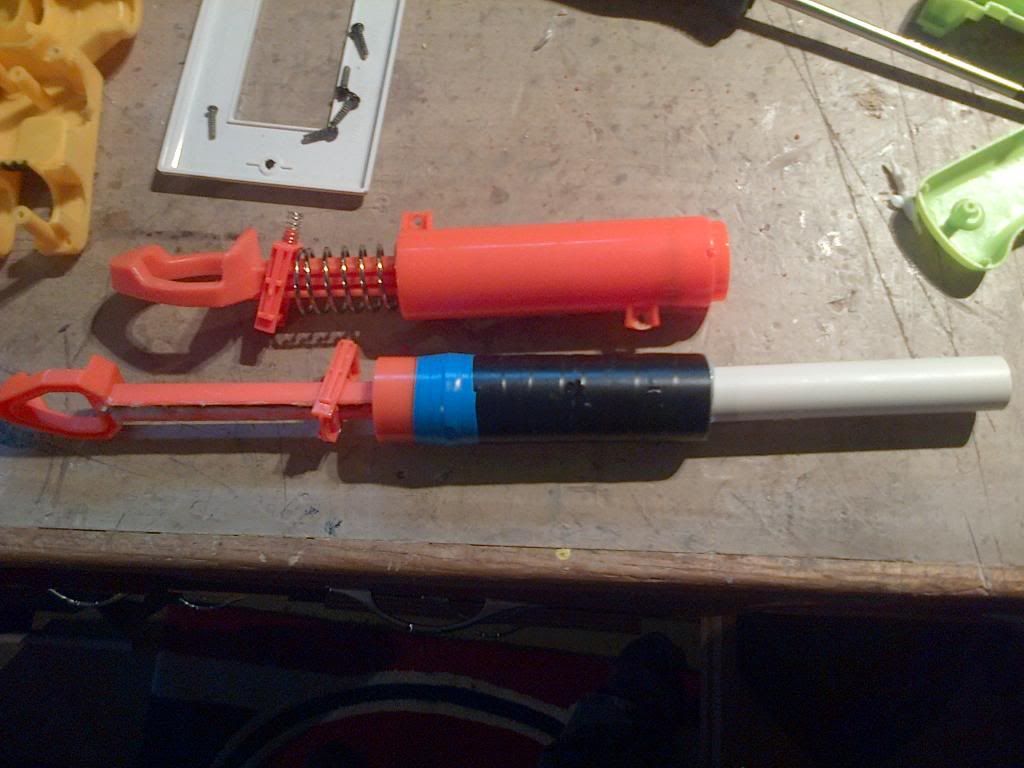 Moving a plunger tube forward (In relation to where it sits stock) can increase the volume of air that would be in front of the plunger head while the gun is cocked. The plunger rod/head is then allowed more of a draw, and thus more power. It can be done on a NF, though it rarely is. I can snag some pictures of mine if you'd really like to see it.
Bah, the green version's shell I got is already crapped out (surprising). I might try this out.
What is the size comparison of this things plunger rod to that of a Nitefider? If it is longer, it might be suitable for parts on a NF Rifle, if someone doesn't want to worry about making a complete from scratch internal set.
The AB rod is indeed longer, but it is also thinner, which mean it doesn't seem right in the NF's shell. It is also wayyyyyyy weaker and the head is total garbage. I wouldn't even consider it. One piece that seems to be the same is the catch. It is exactly the same mold, only a bit cheaper and smaller, but still fits snuggly in the NF shell.