Picked this up at Target for $20.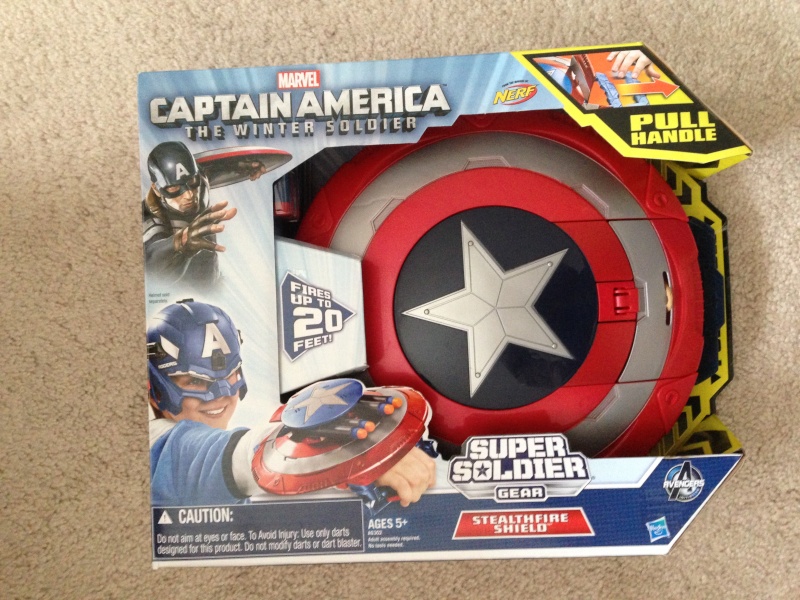 Internals
video uploading to youtube now.
The handle has a big trigger. It rotated a cam that pulls the big plunger back for a short stroke. Another cam indexes a selector and switches which tube the air gets diverted. I think the twin tube/barrel assembly may work similar to the triple barrel jolt and roughcut where the AR shuts off the barrel and the next barrel is fired. However that is only for the twin barrels. Each twin barrel assembly is independent of each other.
One thing I like is that after all 4 shots are fired, one more pull on the trigger and the barrels automatically retract into the shield.