I've been planning this mod out for close to a year now; and with a couple weeks of work, finally I finish. Enjoy.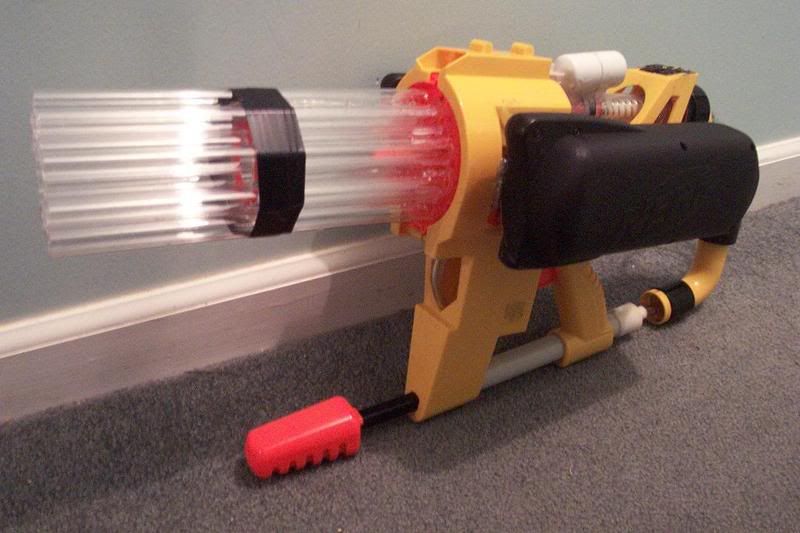 Along with standard mods, I added 2 Magstrike bladders, drilled the piston's air feed hole, expanded the piston volume, and gave it new barrels. I also replaced the pump with a Magstrike pump because the rf20 check valve melted from over-pumpage. A bike pump would do a lot better.
I knew expanding the piston volume would drain the air supply too quickly to fire all 20 shots, so I sacrificed 2 Magstrikes for their bladders. You'll have to plug one of the holes that exit the bladders with something, then put new tubing on them. 8" should be long enough.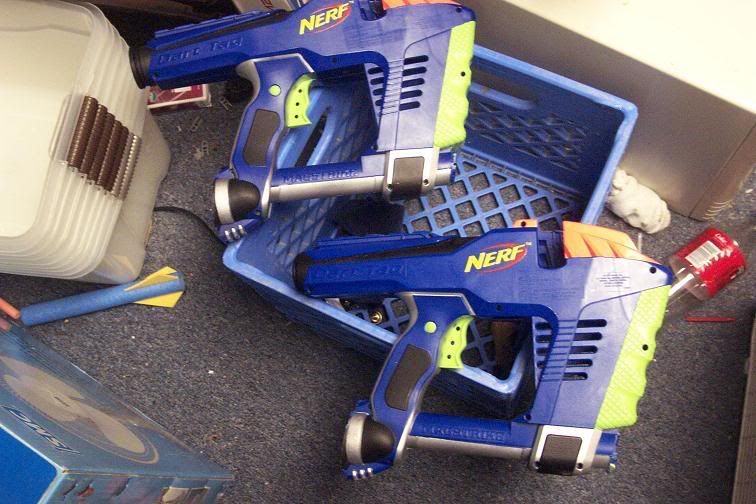 Take the white piece that the RF20 bladder goes onto and drill 2 holes into the back with a 7/32 drill bit.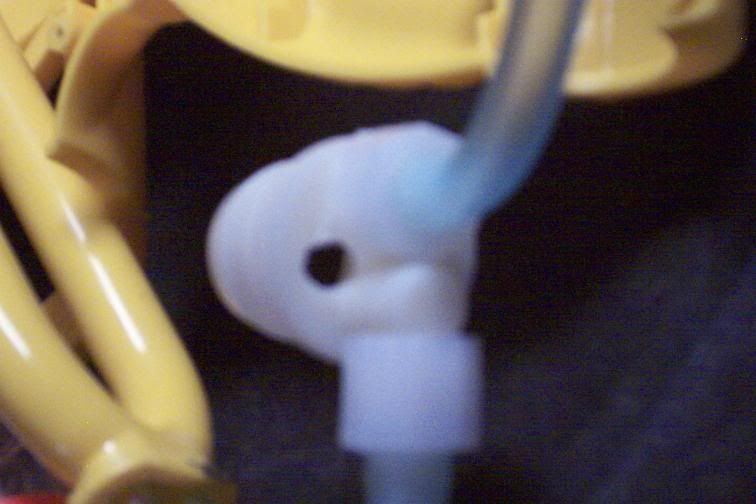 Cut the end of the tubing coming from the magbladder's lengthwise 1'. This will help you feed the tubing into the holes you drilled. Use lots of super glue to hold the tubing in there.
Here's the internals so far. Dremel some spots for the tubing to come out of the shell.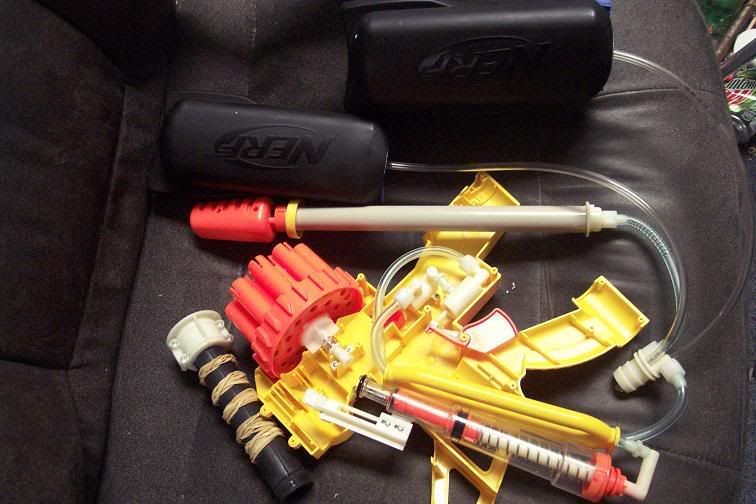 Pop the piston open. There's a helpful guide on the
Merry Men of Michigan
's webpage on how to do this. There should be a hole under the moving seal piece on the end. Drill into it with a small drill bit. I used a CPVC spacer to hold the seal away from the drilling.
Follow the guide from my
Assault Magstrike writeup
to put a PVC expansion on the piston. You'll have to dremel some of the shell away for it to fit.
I was going to use a RF20 spacer plate on this, but I got impatient and figured out an alternative. Cut the back off the stock barrels. Then pull the center out. (Middle piece not pictured)
Use that thin center piece to space apart the inner 10 barrels of the turret, and then hot glue the outside barrels to that. Reinforce it however you want. Use half a tube of goop on the turret piece and stick the barrels onto it.
(Look at how well those barrels are done. It balances on the little washer on the back of the turret!)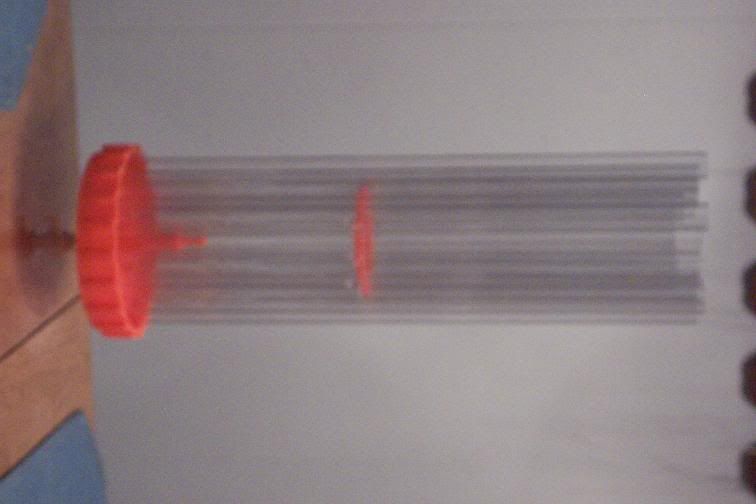 Cut the barrels somewhere between 6-10". I left mine at 10" for the time being,but I will probably cut them down to 8". Once everything is all done, hot glue the bladders to the sides of the rf20.
Ramrod 20 darts in, pump it 120-150 times, and unleash the pain.
Ranges are yet to be determined
, but I believe this is the farthest shooting rf20.
With 8.5" barrels, 120 pumps, with 2 bands on the piston, flat, the darts landed between 70' and 90'. So I'm going to say that it's official range is
80' average
.