We all know that Streamlines are widely considered the worst of stock darts. Unfortunately, more recent Nerf blasters have been cursed with only being able to use the streamline. So I decided I was going to fix that after I got my Raider.
I had gone through two different versions of this before settling on this one, both of which combined create this final product.
This streamline mod increases the weight of the front of the dart enough so they fly more accurately without reducing (and might even help) ranges. It gets rid of the hole in the head of the dart which caused fishtailing and gave the dart a mind of it's own in the air, and (with some skill) keeps the heads of the dart almost a perfect dome. Of course they can still be used with LS, Recon and Raider clips.
Materials:
Streamlines
Scissors
Hot Glue
Take your streamline and cut through the head about midway through the hole in the head (I tried bigger and smaller but halfway through that hole seemed the best).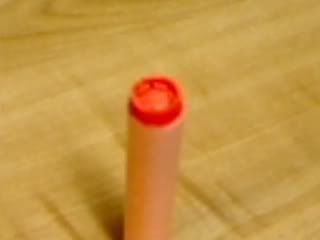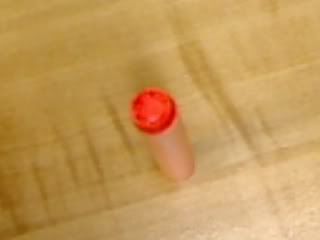 You should now see the base of the head, as well as still have some walls around the edges (very important).
Now create a hot glue down inside the walls as you would with a stefan. Keep adding glue until it's filled up to the walls and also creates a bit of a dome above. Place the dart in an upright position (such as a Magstrike clip) and allow the hot glue to dry, allowing the walls and gravity to settle the hot glue into a dome.
And there you have it. A close-to-perfect dome which adds needed weight to the front of the dart.
I decided not to add a BB or fishing weight as most "CDTD's" have, as when people just shoved a BB into the head of a streamline it seemed to decrease ranges. I think the weight the hot glue itself adds is sufficient.
My first attempts at this, I completely trimmed down the walls so it was just the base of the streamline. After that I added a dome of hotglue on the base. This keeps the weight of the hot glue, but also keeps the dart more aerodynamic.
I hope this helps some people out with some streamline problems.
Now it's up to someone to stefan mod the Raider clip...