I bought a Stampede the other day, and I'm lazy. I mean, I didn't even want to go buy D cells, I was so lazy. So, I thought of a quick, extremely simple modification that took me about 5 minutes once I had everything gathered together.
Materials:
-Large Tamiya MALE type connector (found at just about any hobby shop)
-A battery of the proper voltage with a large Tamiya female type connector. (I used an 8.4V)
-(optional) an insulation of some kind (could be paper, foam.. anything to stop an undersized battery from rattling around)
Tools:
-Screwdriver
-A clipping or cutting tool
-Soldering iron
Here are all of the necessary materials together with the gun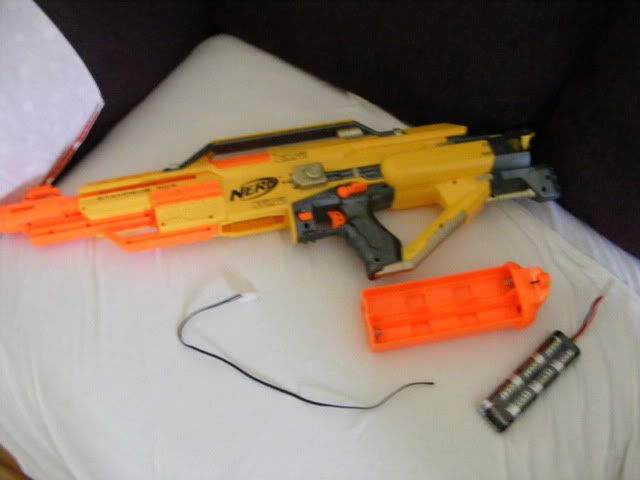 Start by removing the tabs and barriers inside of the battery box. The middle divider needs to be clipped, but the others come out easily if you unscrew the bottom of the battery box.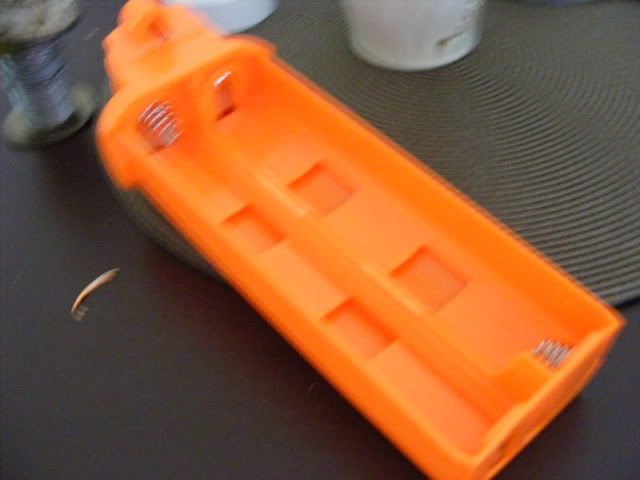 After establishing the positive and negative ends of both the battery box and the wires on your connector, solder the wires to their respective spots on the side of the battery box that enters the gun first.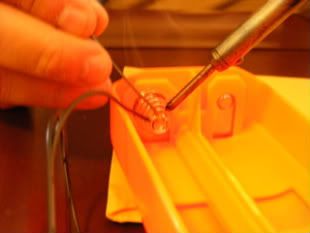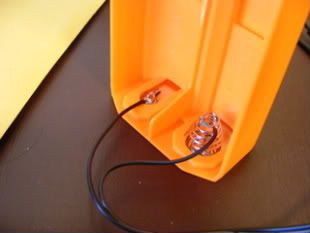 Your battery should fit in, since the stampede has such a large battery box. If you find your battery does not have enough room, use a dremel to completely remove the middle divider.
Add some insulation if necessary.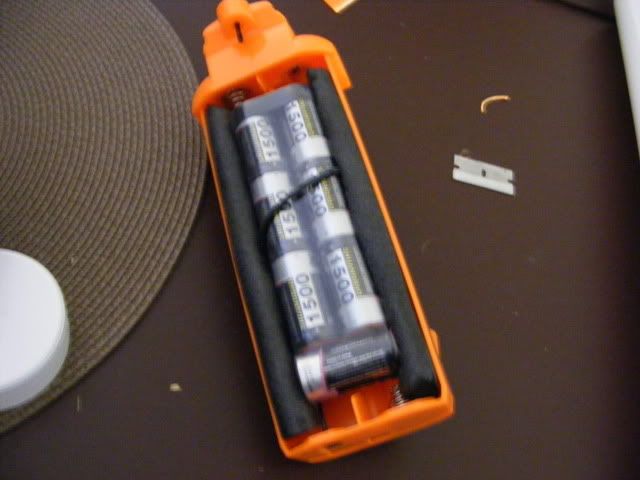 And, the blaster should work, like so:
Feel free to leave praises, flames, or death threats.