Well, I got 2 nfs from Nerfreak recently, and I coupler modded one, and used a permanent barrel on the other one. I preferably wanted to do a coupler mod on one, but I didn't. I don't use a sidearm, so these guns are probably going to be used by my friends mostly. I also made one holster to fit both nfs, it is completly made from Black Wraths hoslter writeup. Thanks Black Wrath.
My nf, with permanet 3.5 inch cpvc barrel.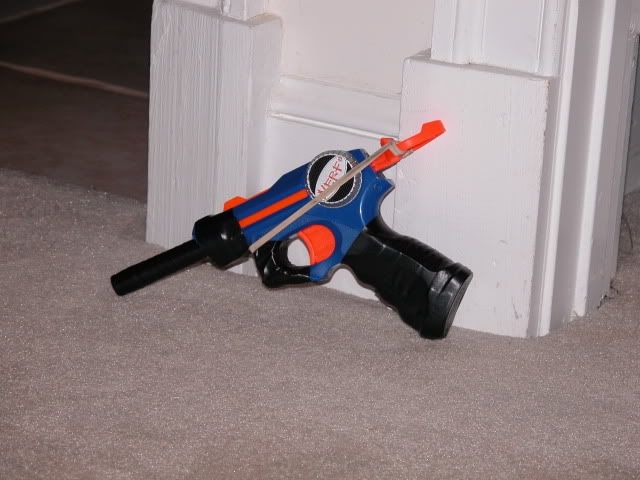 My nf with the holster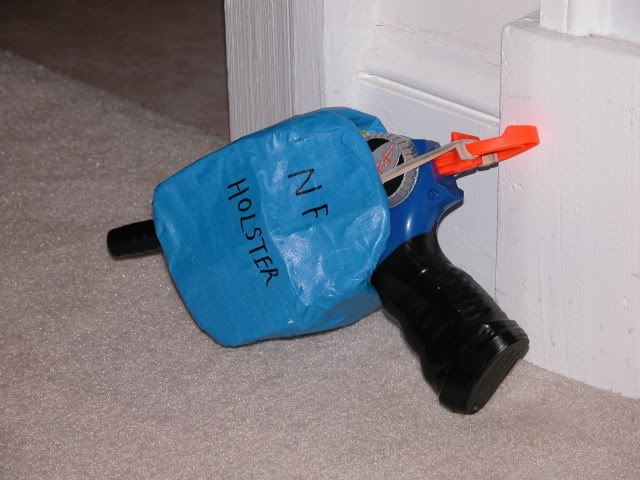 Couplered nf, with 4 inch cpvc barrel
After the reduction mod, there was a big hole, and I put some scoth brand putty to cover it, and around the coupler to ensure that it is sturdy.
I have another nf, and more materials, so I am hoping for any constructive critism, or comments, so I can decide what I do on my next nf.