This is something I found out while looking for the fall 2014 line at Target that not many people may know.
Apparently whenever they are planning on rearranging the nerf isle a red barcode is posted towards the front of the isle.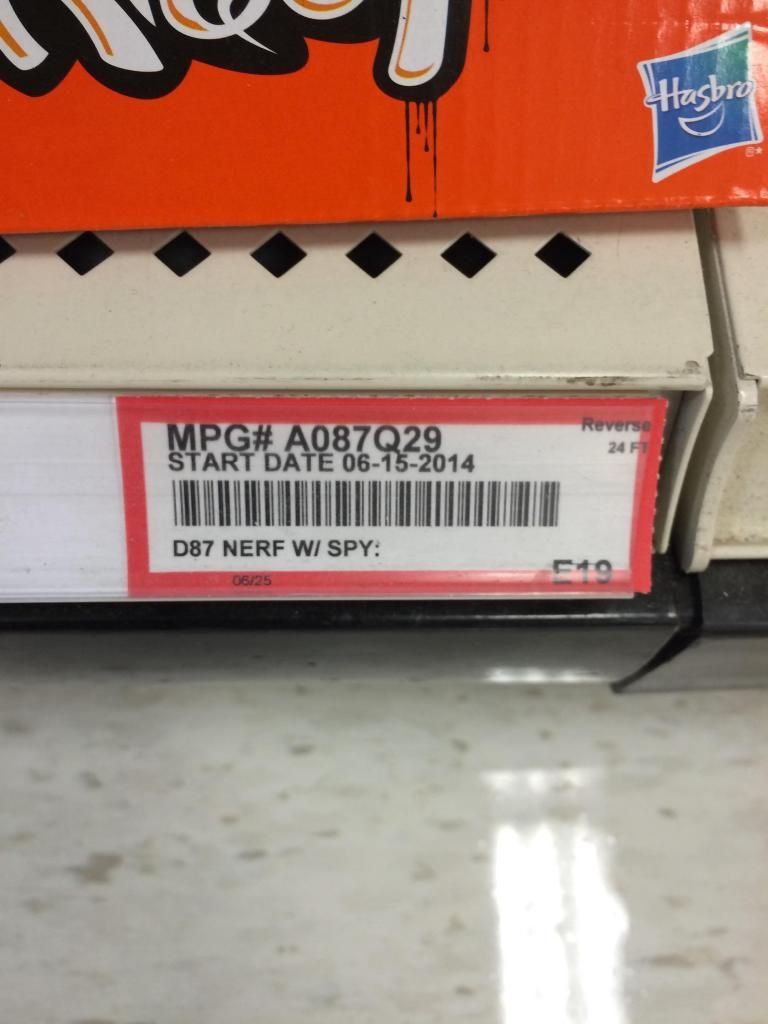 Apparently this means that the isle will be rearranged within three weeks for the upcoming blasters.
Source: Someone who works in the toy department