Hello fellow Nerfers,
I have done this amazing mod
New BBB Mod
awhile ago. Not long after I decided to make this better. How you may ask well read the following and you will find out.(Follow as guided in the link provided)
The First Step
You will take your dremel/drill/thingy that cuts a slot tool and make a slot in this Plunger Rod for whatever length you need it is a lot of trial and error.
The Second Step
You will take what ever tool you used and widen and lengthen you slot as needed for you bolt slide.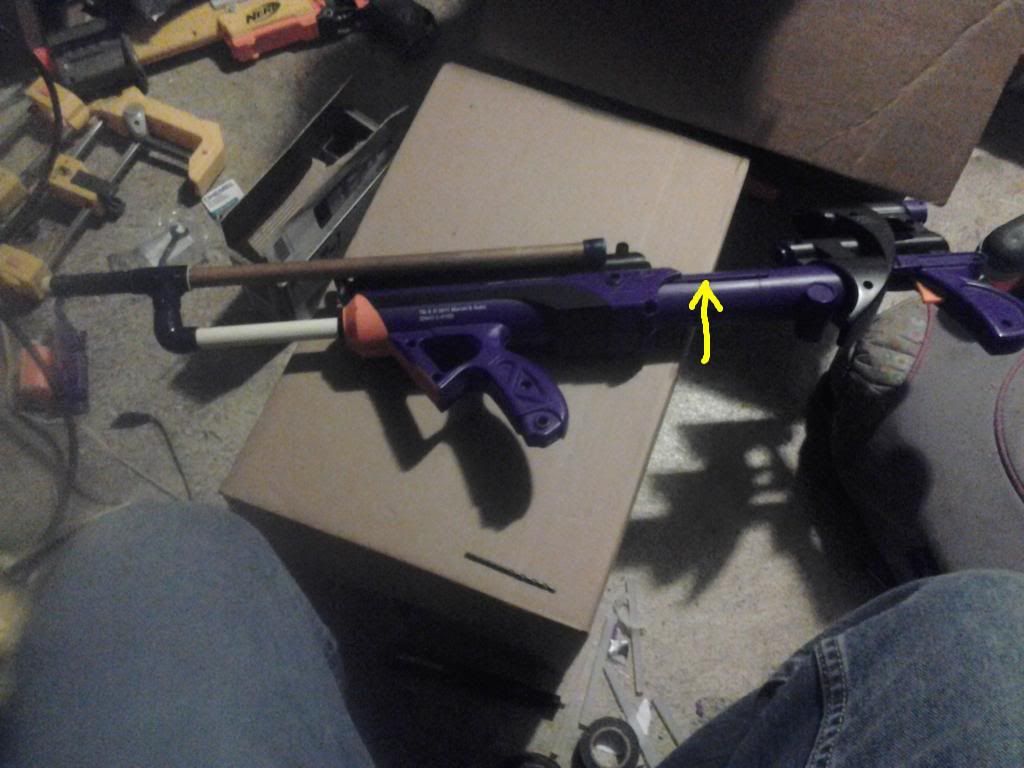 The Third Step
Eliminate this Evil piece that takes away a 1/2 in of draw and all of this dead space.
Now you just put a coupler on the PT and put whatever barrel you want ,I use a Rscb.
Questions and comments and concerns that you may have.
Edit:Want to make Bolt Sled but don't know what would work well as the metal bar but the design works well.