Everything about it is very nice. Here are some photos before the internals and locks removal.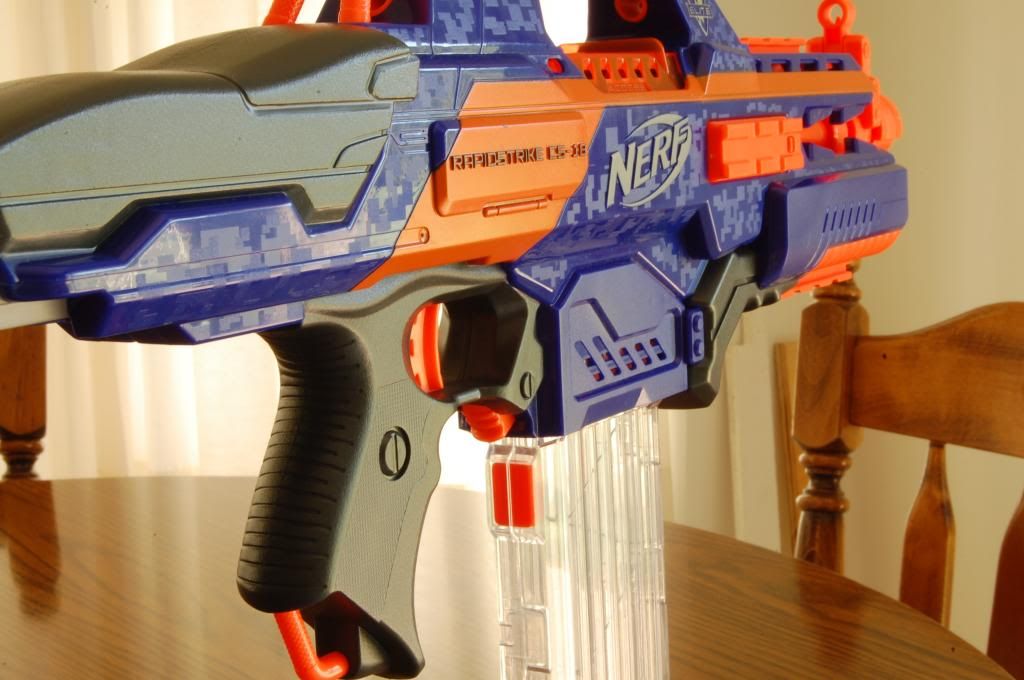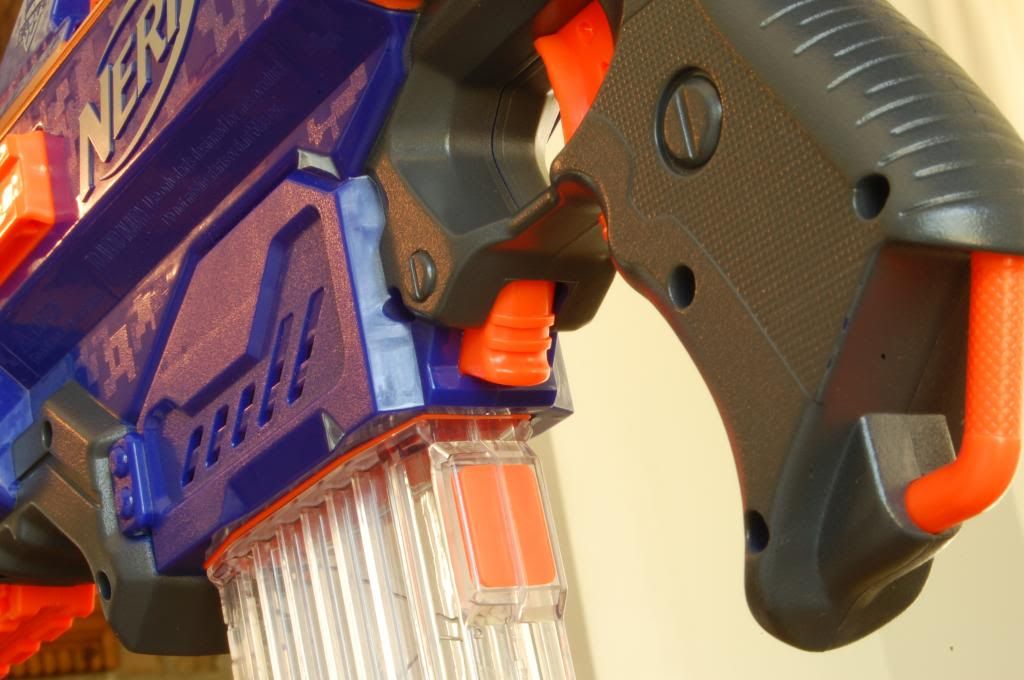 It has the Stryfe's wonderful, middle-finger magazine release button.
.
The foregrip seems Magpul inspired.
The stock has two settings: all the way out, and all the way in. It's quite comfortable, and one can actually get his face low enough to look through the ghost-ring sights.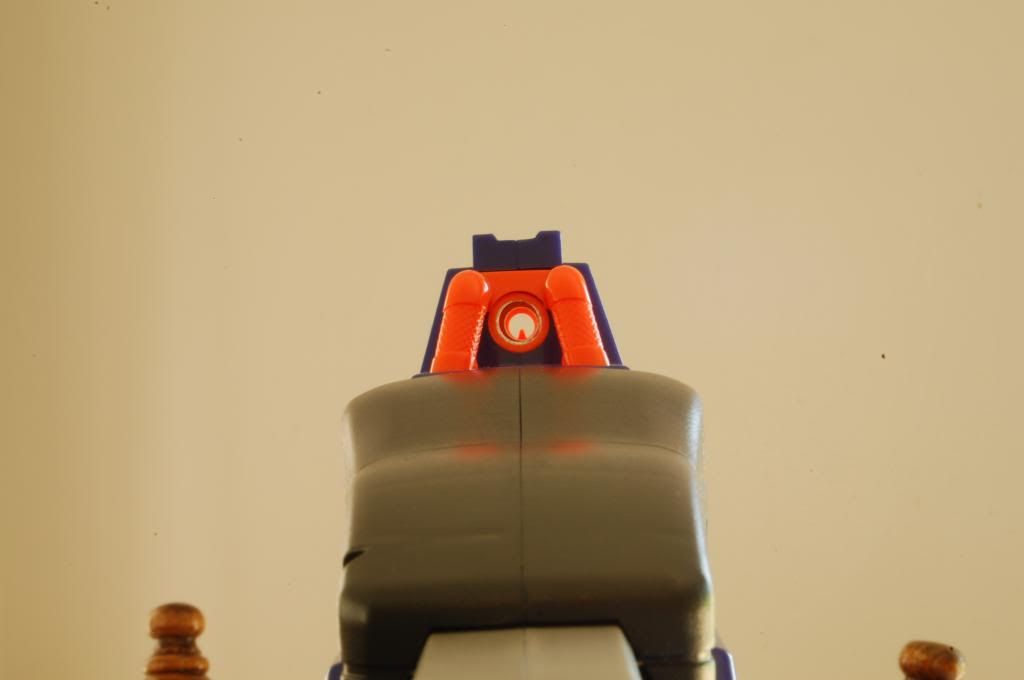 In stock form, it fires roughly 216 darts per minute, which is quite a bit faster than a Stampede. I feature both of those in my review video, in case you're interested.
Internals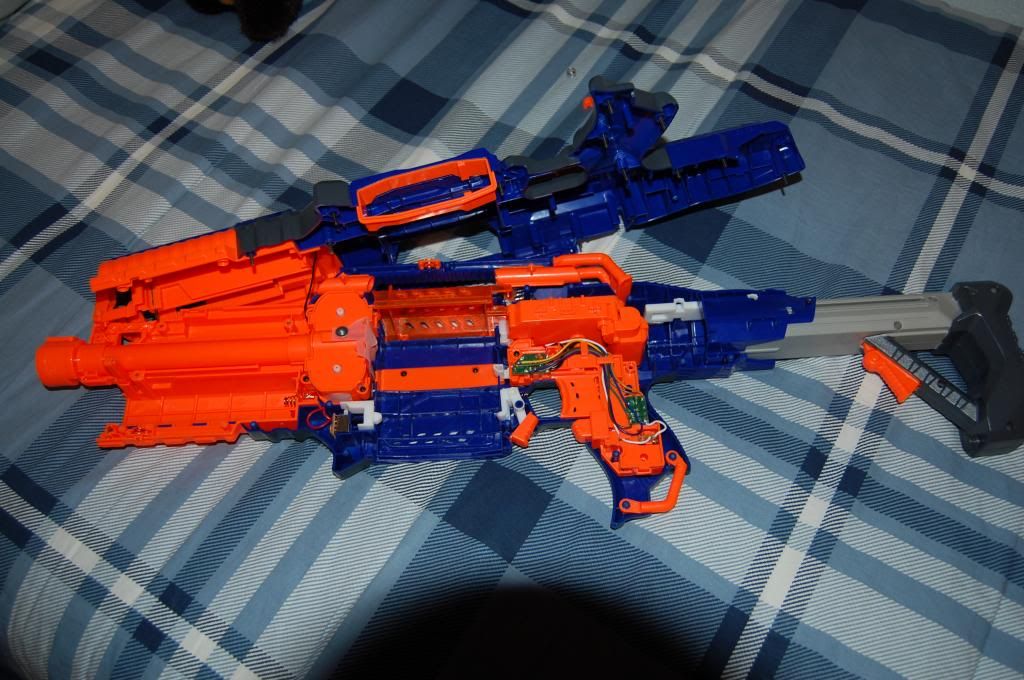 The flywheels: standard stuff.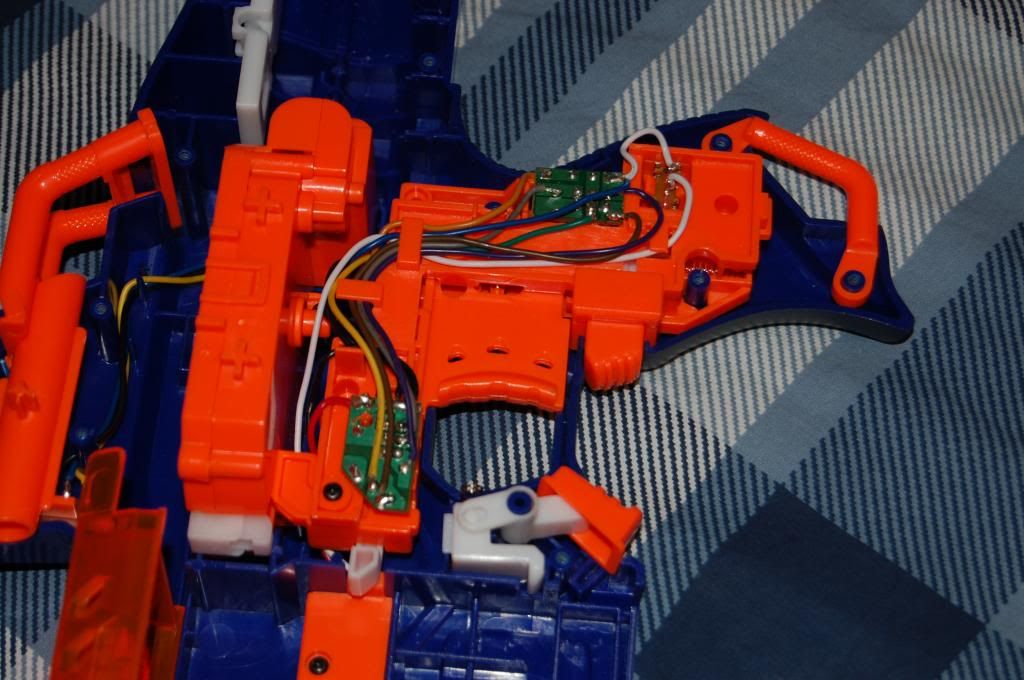 The rectangular box that is above the trigger is the dart pusher. It works like this.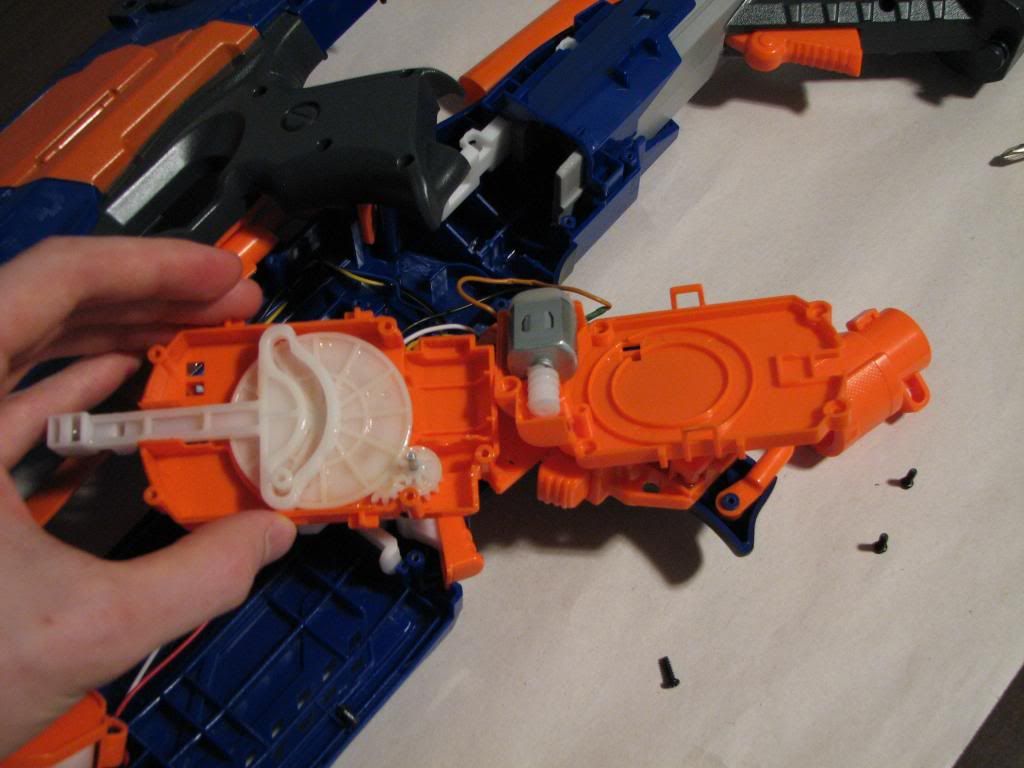 This is what it looks like when it is split open.
The worm gear on the end of this motor spins this gear on the bottom of the metal bar.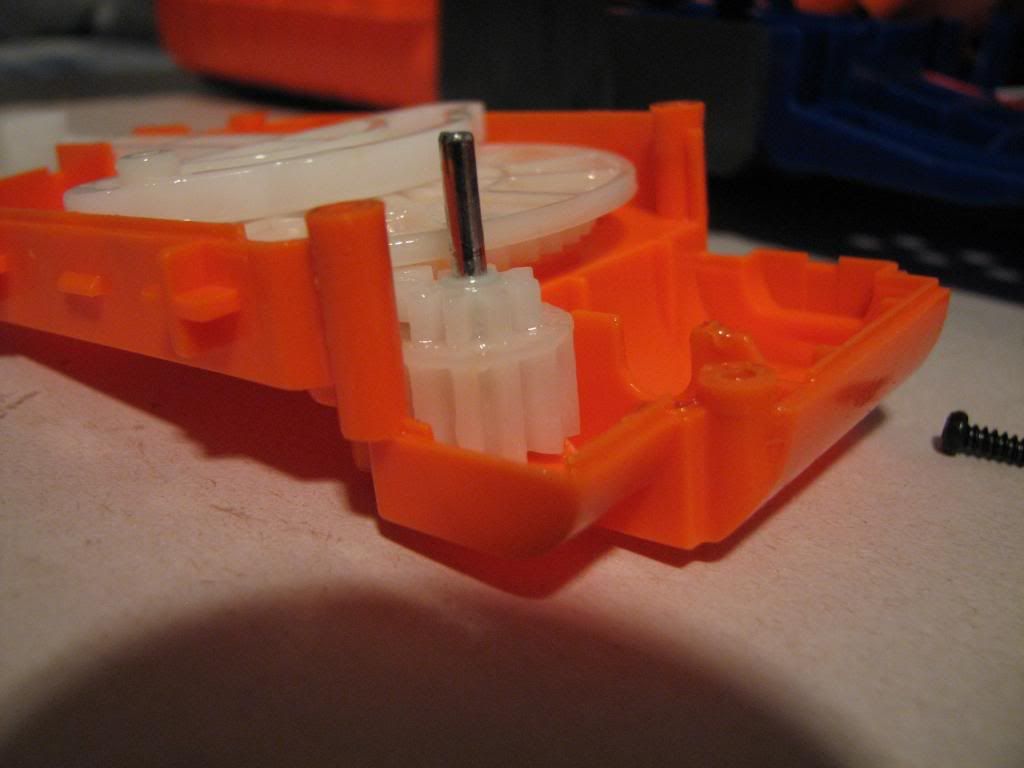 The small gear spins a large disc, which in turn moves the dart pusher back and forth. This video quickly explains it.
http://www.youtube.com/watch?v=hdR0a01VLmY