hey everyone. Im new here and new to modding nerf.
This is my first mod and paint job. It's a singled maverick.
mods done: minimised, spring compression + spring addition and paint job.
paints used: for spray paint I used belton molotow, and for dry brush I used "Humbrol" Enamel paint numbers 117 and 84.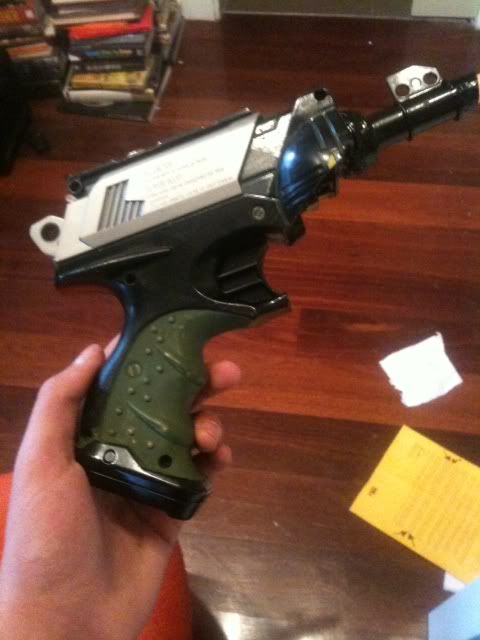 hope you like.