-EDIT- Here's a write up!
http://www.freewebs....fs.htm#54854309
Userjjb did a single barrel tek6 mod, this inspired me to go ahead and do that to my tek10. (Reference to single barrel mod:
http://nerfhaven.com...?showtopic=4533
)
I have tried to mod the turret on my tek10, after replacing the barrels with some pvc and tried it out: Nothing, the darts didn't even come out of the barrels. So I decided it was time to give up on it and just go ahead and singlebarrel it.
Here's a picture of my failed turret: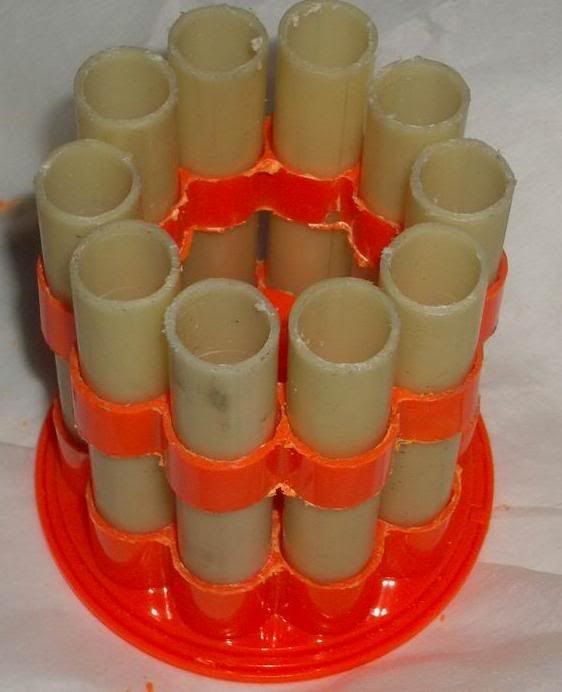 I had a problem with singlebarreling a nerfgun with 10 quickshots.
So I decided to go the distance and try something outrageous.
I shotgun modded my tek10 by putting the trigger in a different position.
It actually works as a shotgun, because I put the cocking handle on the bottem. You hold it like a shotgun, and prime it like a shotgun. It only shoots one dart at a time.
Here's an original tek10: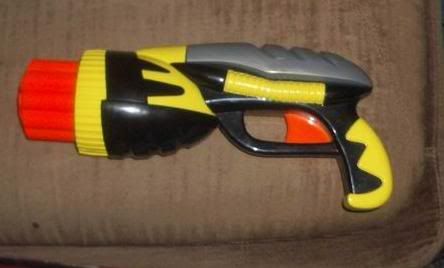 And here's my newly shotgun modded tek10:

I call it the TekShotgun