Here is my Big Bad Bow mod: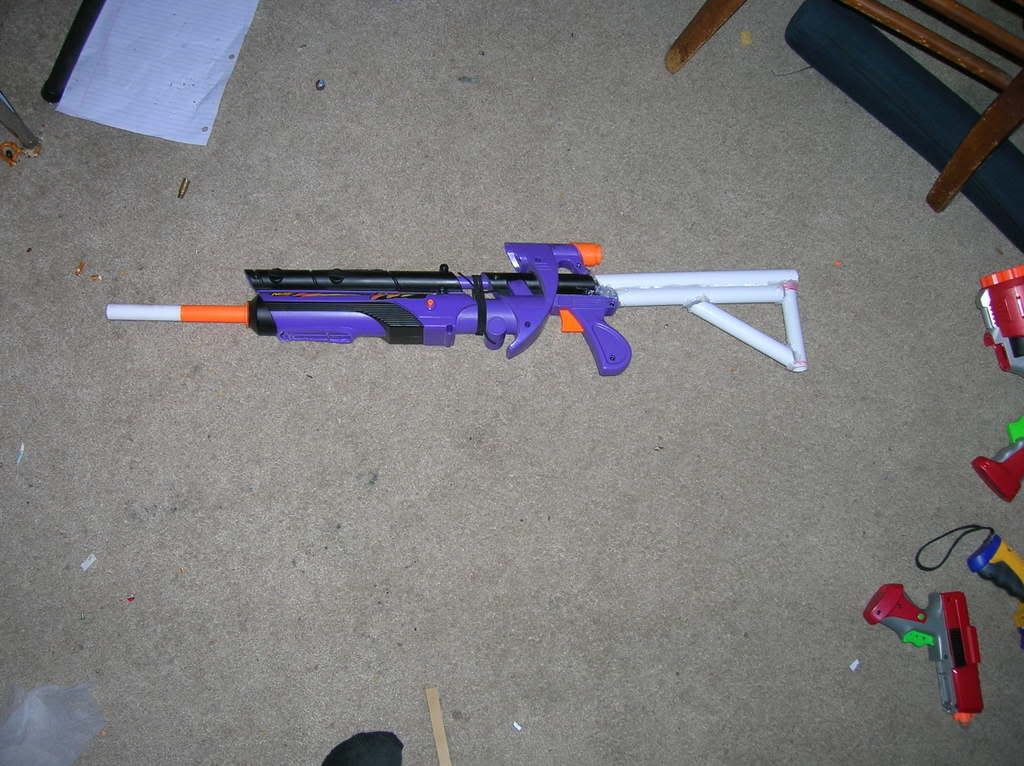 After removing the rod that pushes the missile, I stuck a crayola barrel down the launching tube. Then I put some PVC over the crayola that stuck out, giving it better accuracy. I then cut of the Bow frame at the front, and attached a PVC stock to the back.
Questions? Concerns? Rude comments? Suggestions?