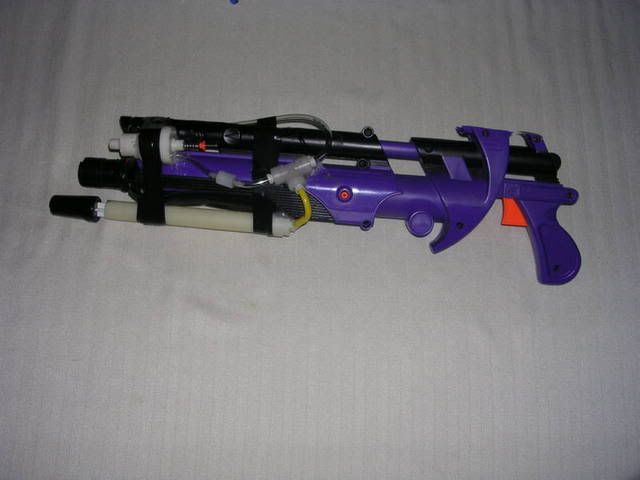 Wonderful.
This is just a standard BBB mod, but with 2 airtech 2000's on top. The 2 airtech 2k's use pvc as a coupler for 9/16 petg.
I stumbled upon doing this by accident. I wanted 1 AT2k on my bbb, but I didn't want the goop thing on. So I took my broken AT2k (the pump was broken, the check valve was good) and cut off the goop thing to see what was inside. Well, I found out that there is nothing inside the air chamber, it's just a plastic container (no big news).
So I gooped some vinyl tubing into a hole (after dremiling and cleaning out) in the air tank.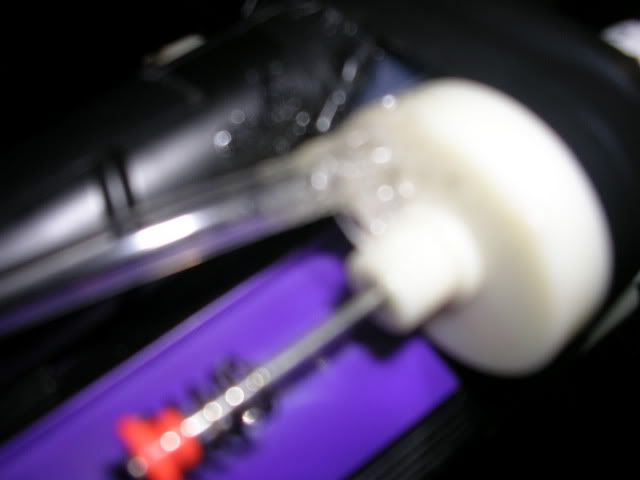 I only had a T-coupler quick fit ocupler so I decided to have 2 at2ks with one pump. I soon found out that when you release one airtnak you release all of the air. That means one is able to get almost twice the range out of one at2k. But, I wanted two shots. So I added in a Check valve onto one side.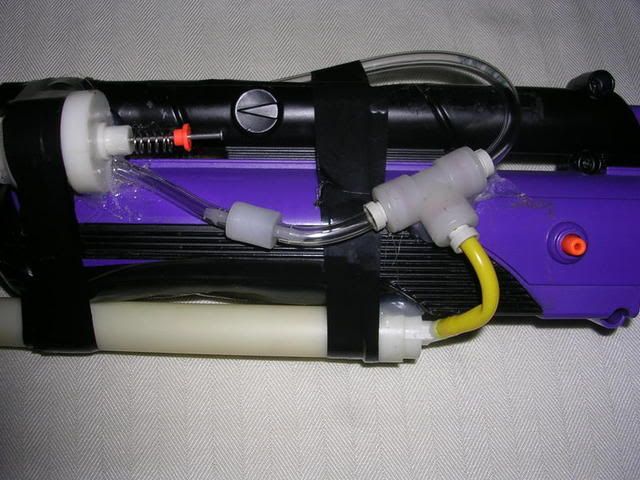 This means that if I release the air in the tank on the right, I have 2 shots. But if I release the tank on the left, I get one big shot.
Pictures: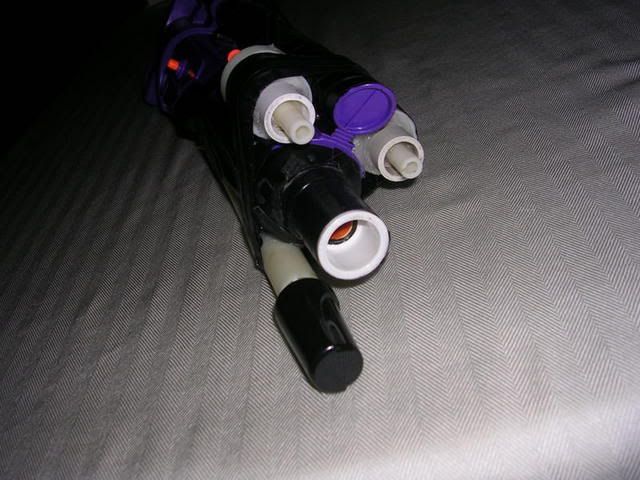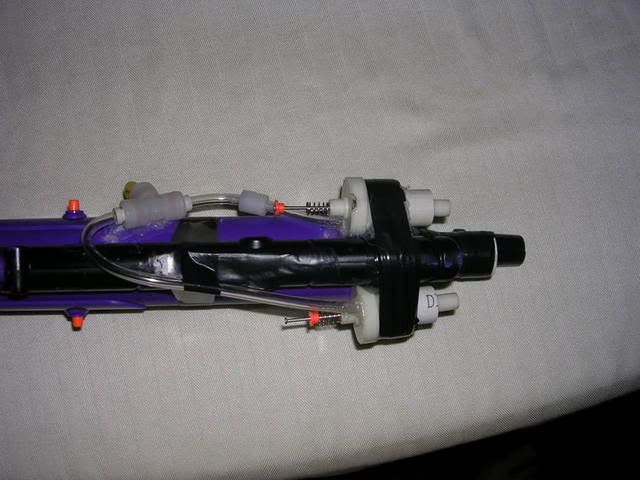 Edited by SirTofu, 05 June 2007 - 07:19 PM.