A week or so ago I finished my Big SNAP, my first homemade. It was great. The feel of the gun when I cocked it, the tremendous power it produced, and the smooth trigger pull. The only problem was I dremeled the inside of the reducing brushing too much so I could no longer fit PVC as a barrel. so I had to switch to PETG inside a 3/8 coupler. The barrel was fine but I wanted to fire stock darts and to do that I needed a new brushing. So I went to Lowes to buy a new one. That's when I got an epiphany.
When looking around for the brushing I decided to look for other SNAP parts. I had always planned on building another SNAP but I wasn't sure what to do differently. Then I remembered Carbon's idea of creating a SNAP with a shorter aluminum rod for the charging handle except it would only be used to guide the spring. But if I did that, I thought, I would have to use a different system of priming the gun. I saw the SNAP 2.0 but I also didn't want to have to pull back on a rod to cock the gun. So I bought a 1 1/4" to 1/2" reducing brushing in addition to the regular SNAP parts. I plan to attach that to a short length of PVC and nest some of my 5/8 OD PETG inside and use that as the main barrel and what I would use to cock the gun.
Here is what I've done so far.
This is the 2" PVC, the endcap, the reducing brushing, and my PVC breach.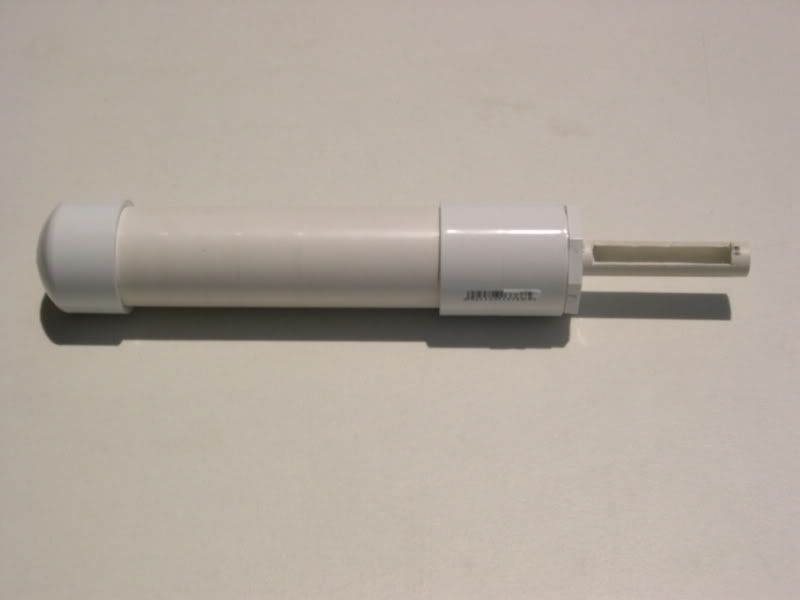 A close up of the breach.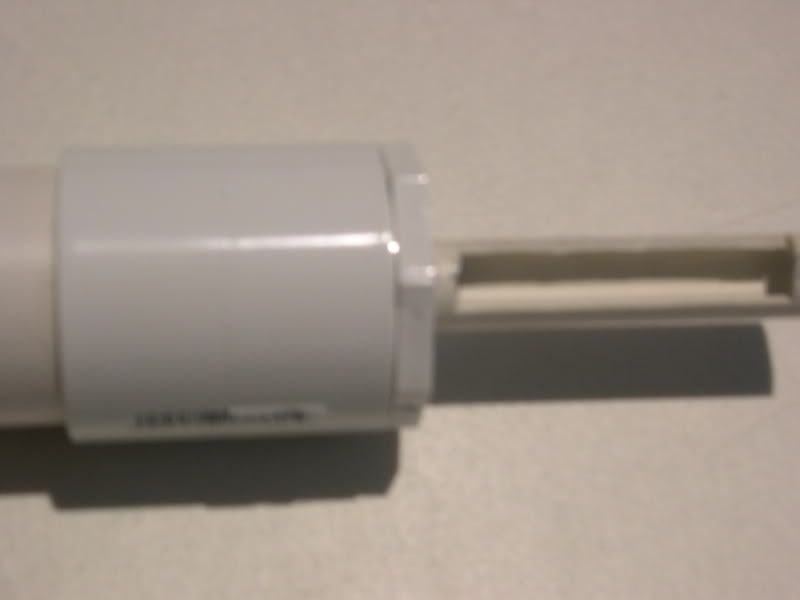 EDIT: Can't double post to fit both sections. I need someone to post a break so I can post the second section
End of Part I
Edited by Shadow 92, 24 May 2007 - 09:54 PM.