Lanard Sonic Bazooka Mod
Time: 10-15 minutes
Materials needed:
-Sonic Bazooka
-Screwdriver
-Dremel/hacksaw
-CPVC (6-8 inches per barrel)
-electrical/ PVC tape
Optional:
-hot glue
-elastic (about 3/4" wide)
Here is your stock gun:
First, open up your gun and take out the entire assembly. It is all one piece, for now.
You may want to plug the OPRV now.
Take your saw/dremel and saw off the orange air restrictor. It goes about 1/2" down into the stock barrel.
Now Take your CPVC and saw off 6-8 inches. Take your electrical tape and wrap the barrel once or twice around the end that goes into the stock barrel. The first loop should start about 1/2" from the end of the barrel. Just use the picture if you are confused. I recommend doing 2 loops, but you could do one, this is personal preference. You want it to be snug in the stock barrel, but you also want to be able to take it out later.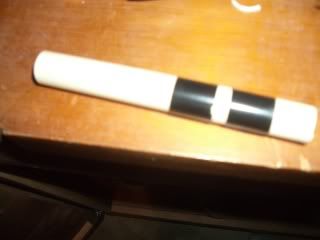 Push this new barrel inside your stock barrel and make sure it fits.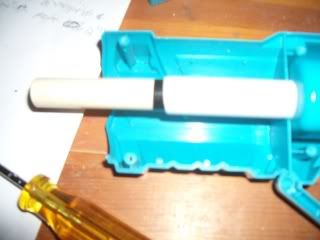 Now close up your gun and you are done. Here's a pretty bad pic of what it should look like when you are done.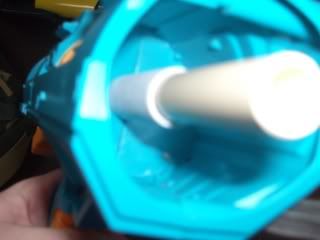 One more optional step is to make an elastic belt for your removable barrels. Here one I made for 3 barrels: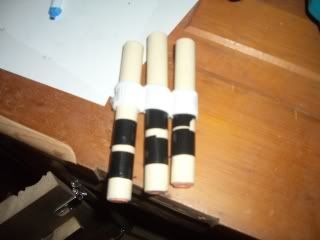 This is a very simple mod that will give you singled AT2K ranges in a gun a tad bit bigger. I do like how the pump handle serves as a very effective stock when you need to steady your aim.
This is a great first or second mod. It's really easy, will only cost you about $10, and has a lot of space for you to cut down the case if you want.