Extreme Crossbow Reinforcement
The Crossbow is a great gun. Most people know that. But to achieve it's Max distances. Certain measures must be taken to prolong the life of the gun. Otherwise, the gun may just crumble in your hands. The basic Crossbow Reinforcement is taking a piece of sheet metal, bending and cutting it to fit into place where the spring meets the plastic pegs. Then, gluing some metal to the plunger rod to keep it from snapping under the pressure.
This is certainly a fine method. But there are more one can do to increase the crossbow's life expectancy. And there are easier ways than mending and molding metal.
On a trip to the Hardware store to pick up some parts I discovered an aisle with various metal parts for holding wood pieces together. There were many different shapes and sizes. I noticed a small 90 degree angle out of metal. I instantly thought about my crossbow that needed more reinforcement. So I bought one for $.41.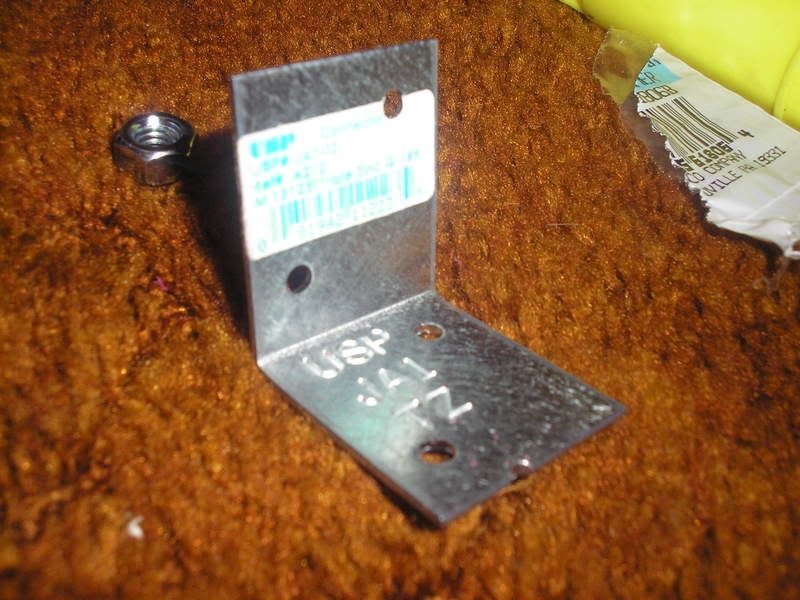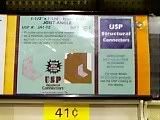 (Camera phone)
My Crossbow was already opened up so checking it was easy. It had a PERFECT fit.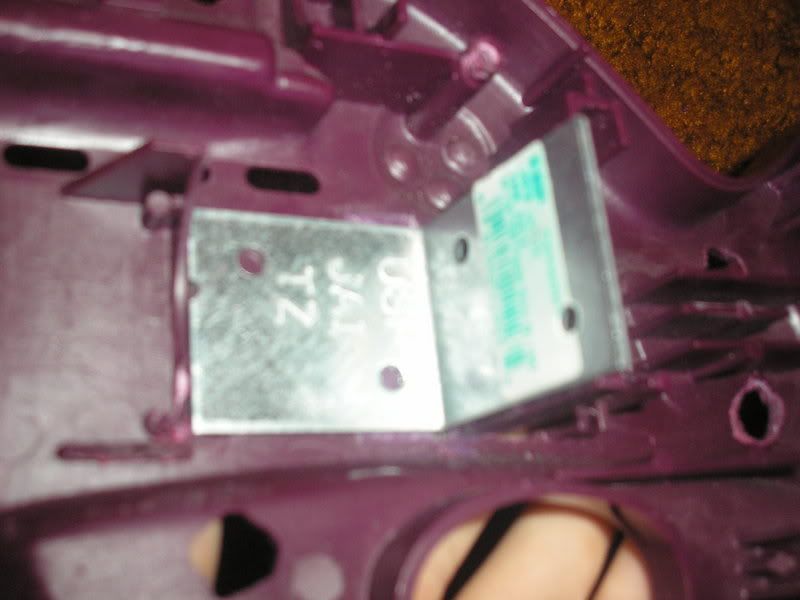 One problem with just gluing a piece right there is it'll move the entire plunger tube, since it'll be poking out a ways. To fix this I cut a slit RIGHT before the plastic spring catch is. I was able to fit the metal piece in there. Again, it had a perfect fit.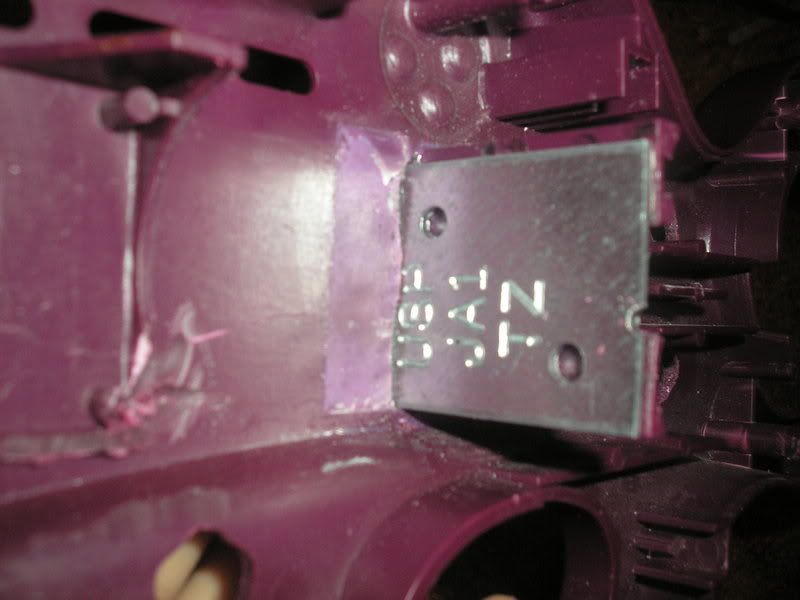 The next step will be cutting the Metal Piece so that the plunger can fit though. Put it in place, and then mark it with a sharpie. I suggest using a reinforced cutting tool. Mince hasn't broke yet after cutting though this and more metal pieces. MUCH more durable than the standard Dremel cutting wheels.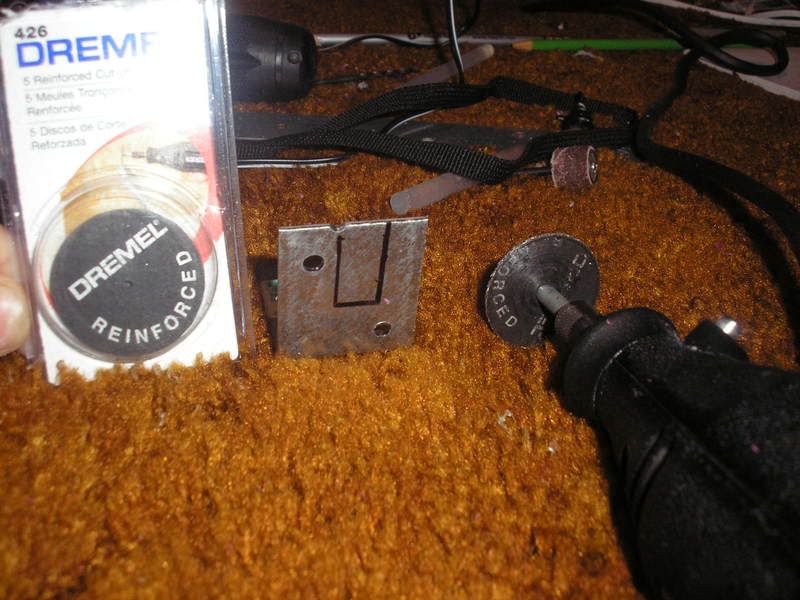 And now we use Plumbers Goop to make it stay in place.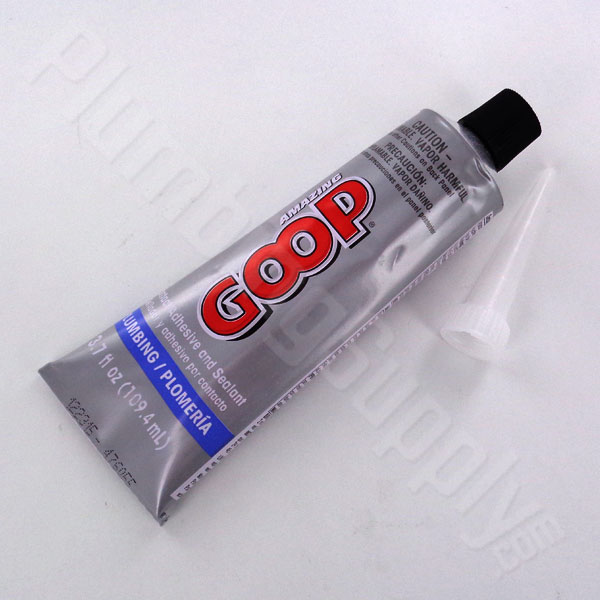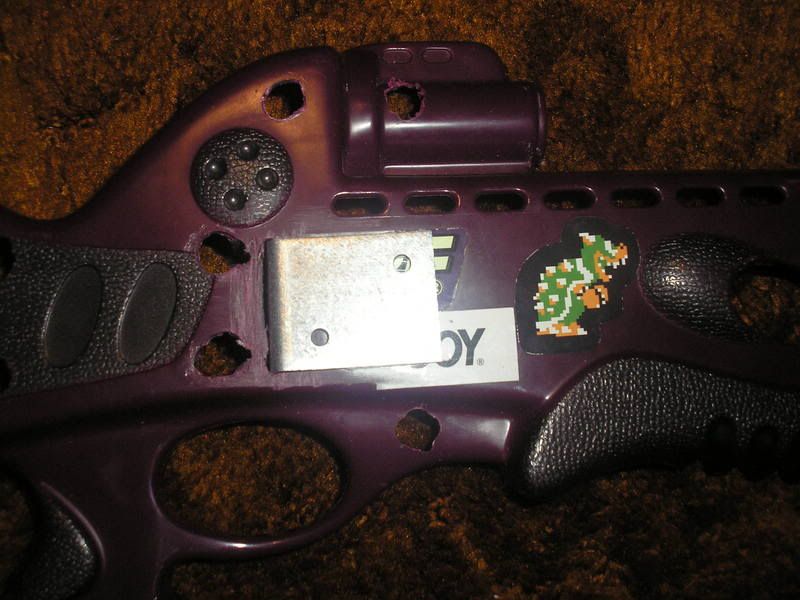 That is done for the most part. We'll be adding to this set-up later. But for even more support for those plastic pegs lets Make sure it has no chance of snapping backwards. I used two 5/16 x 2in Hex Cap Screws to accomplish this.
First, drill 2 circle shaped holes behind the plastic posts. Make sure you have one on each half of the crossbow, so they will go though the whole gun.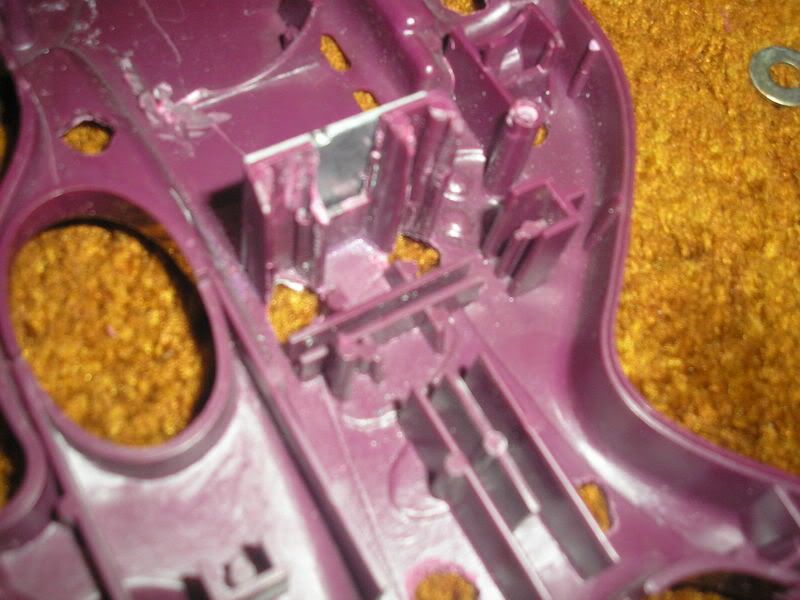 These bolts are different than the hex cap screws I mentioned. They're a tad longer but they work the same.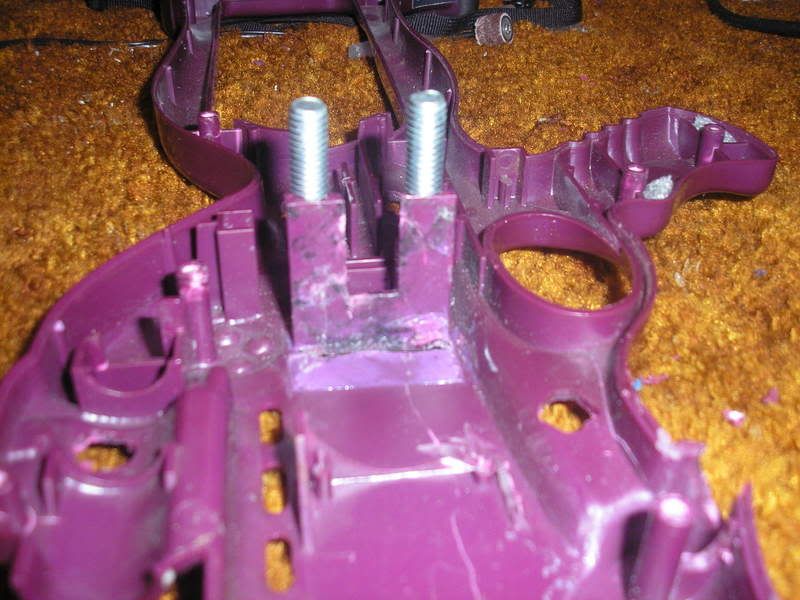 Fasten each one on the other side of the crossbow with a nut. My bolts came with nuts so it was easy to get the right sizes.
End of Part one.
Alright, I guess there's a new feature that does not allow double posting. With the picture limit at 10, I need ONE person to post so that I can reply with part two, then ONE person to post so I can reply with part 3. Please don't say much of anything in this post. Or notthing at all.
Edited by Renegade, 24 December 2006 - 11:43 PM.