Ok so yesterday I want down to target to get my little brother his Christmas present. I am making him a double NightFinder. So I got two for him and one for myself. They are all the New ones with the Yellow, dark-grey, light-grey paint color schemes.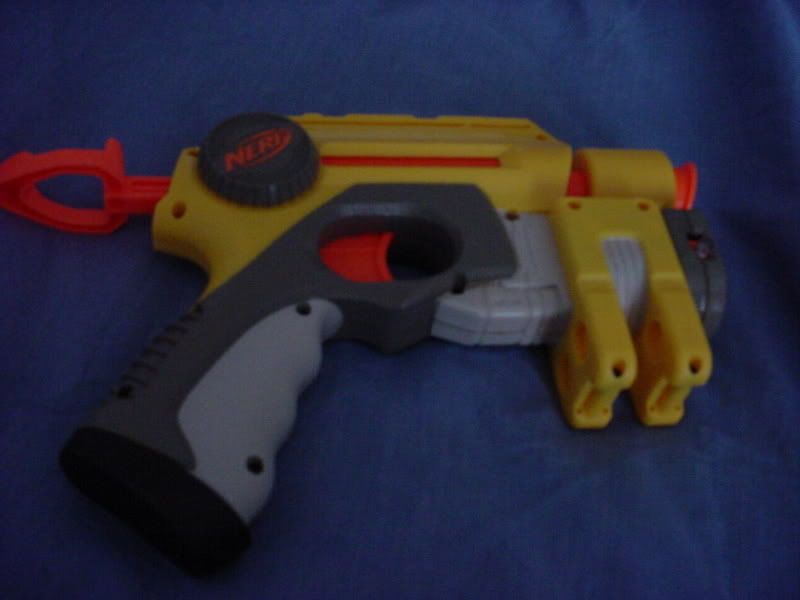 I de-packaged it. and I am pretty sure that they used a harder plastic, and thicker plastic. It is a little bit heavier. (Which I personally like
)
I opened my own one up to mod it, and I saw the spring. It is crap.
It is the same spring that they use for the Firefly just shorter.
This is a size comparison picture: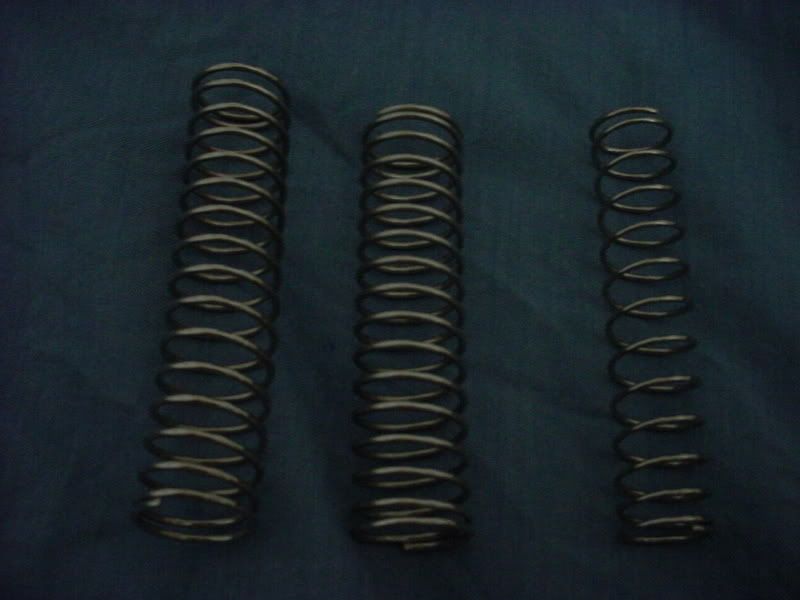 The one on the right is the older (better) one that I had lying around.(it is from one of the previous grey-green NFs) The middle one is the spring from the new NF. And the one on the left is from a Firefly.
I am able to compress the new spring with two fingers. Something I am unable to do with the older one.
Well folks, this sucks if you ask me.
But there is some hope! the old spring can fit inside of the new spring!
So here's my analysis of the new NF:
Pros:
~Stronger plastic (more durable)
~It looks sexier than the last one.
Cons:
~Weaker spring
At the Target that I went to, they only had this edition of NFs. So my advice is for all you NF lovers is, Go drive/run/bike/fly(Piney)/hop/wheelchair/waddle/skip/hop/roll to your nearest Target/Walmart/TRU or whatever your nerf supplier is, and get asmany of the grey+green edition NFs as you can.
~This has been a consumer report with Elf_Avec_Gun. Tune in next time when we discuss whatever else Hasbro comes out with next.
PS: Sorry about the poor quality of the pictures, All of my future ones will be better cuz I am getting a digital camera (hand me down from my sister) for Christmas.