I've used scopes on my guns for quite some time now. They've worked ok, but with removeable barrels, they were pretty much useless. I remembered a ladder sight on one of the guns in BFD 2 and thought it might be worth trying. It was. Here's what I made: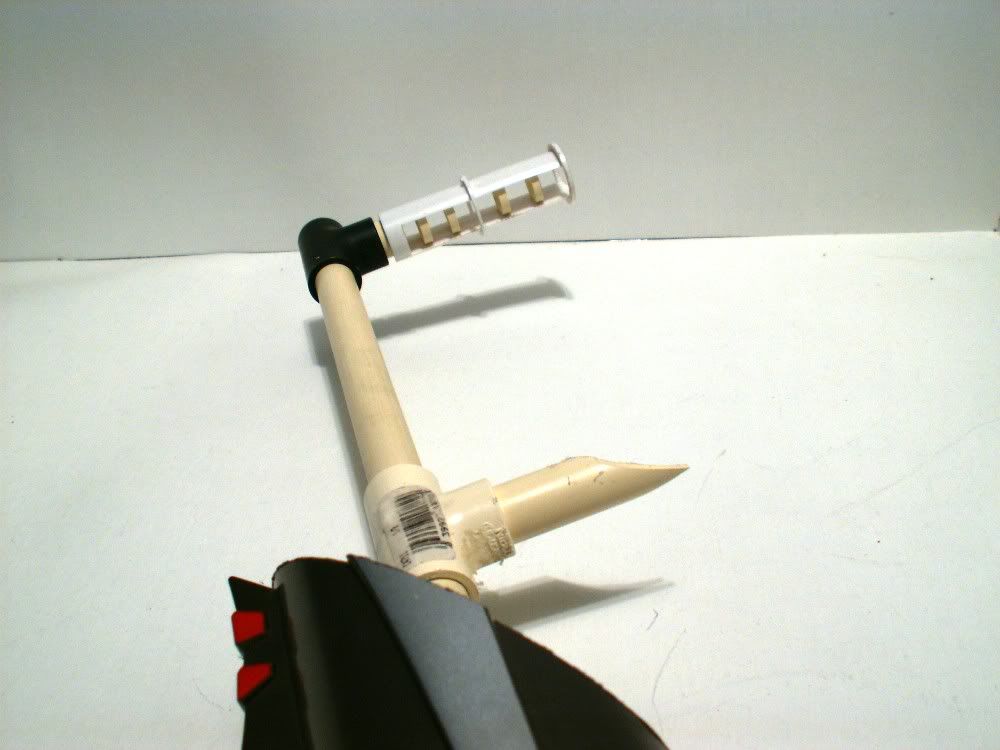 It's a simple and effective mod to do. All you need is your barrel, two cpvc T connectors, a dremel, a small piece of cpvc, 4 tiny circles of cpvc, a few inches of 1/2" PVC, and glue.
I started out by drilling out the center of one of the T connectors. I then pressed it about 4 inches onto the barrel. I took the other T connector and put it on the front of the barrel. Next, I cut a notch out of the few inches of PVC and put the 4 cpvc circles in the notch. You can either glue the circles in, or get the PVC that the 1/2" PVC nests in and cut a few small circles to hold the piece together. Now, add the ladder sight to the front T connector. Then, I cut the small piece of cpvc to a point and pressed it into the other T connector. Add a coupler to your gun and you're finished. Simple and effective.
This is better than any sight I've used. The aim is incredible due to having the ladder sight and because the sight is actually mounted to the barrel. After you get to know the range of the dart at certain distances and where the dart falls, you can use the ladder to your advantage. Scopes are meant for guns that have very little drop in the line of fire. Nerf guns have lots of drop after certain distances. The ladder scope was meant for arching grenades and the same concept applies to nerf guns. Looking down the sight: