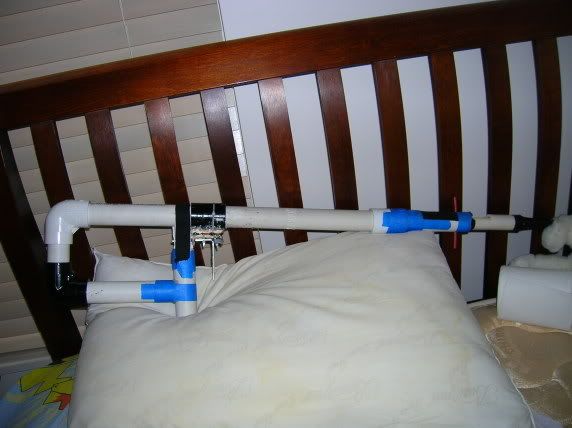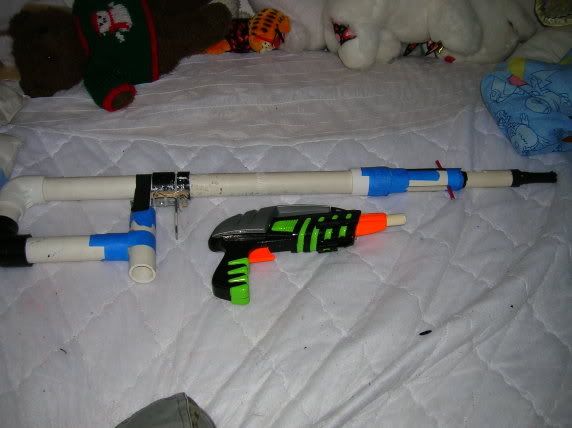 Yeah, I know she's big. Basically, its a bolt action breech loading rifle. Magazine is to come soon!
Here's the plunger with the springs: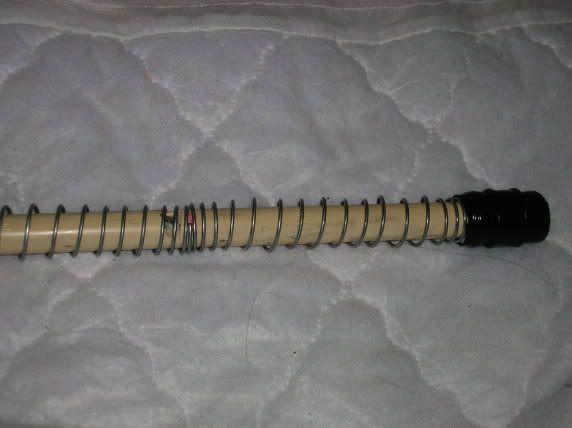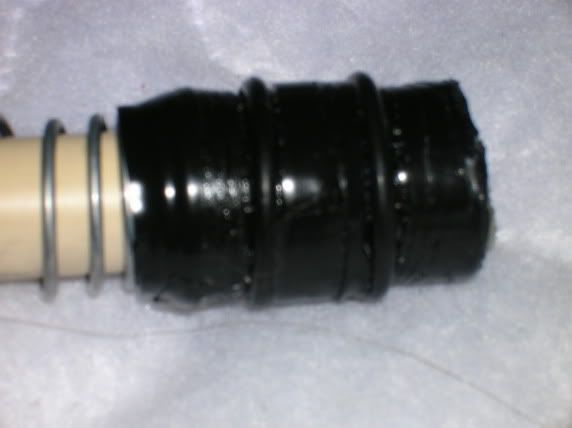 And now for the bolt and the breech: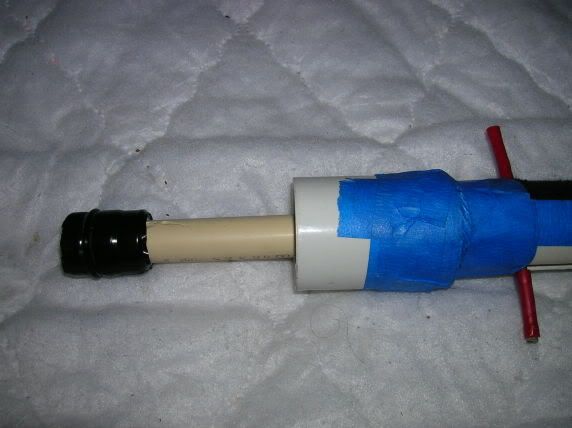 It has a sort of plunger at the end as well to have a good seal on the plunger tube. It's the part that actually cocks the gun, but is part of the barrel also. The breech design is based after this: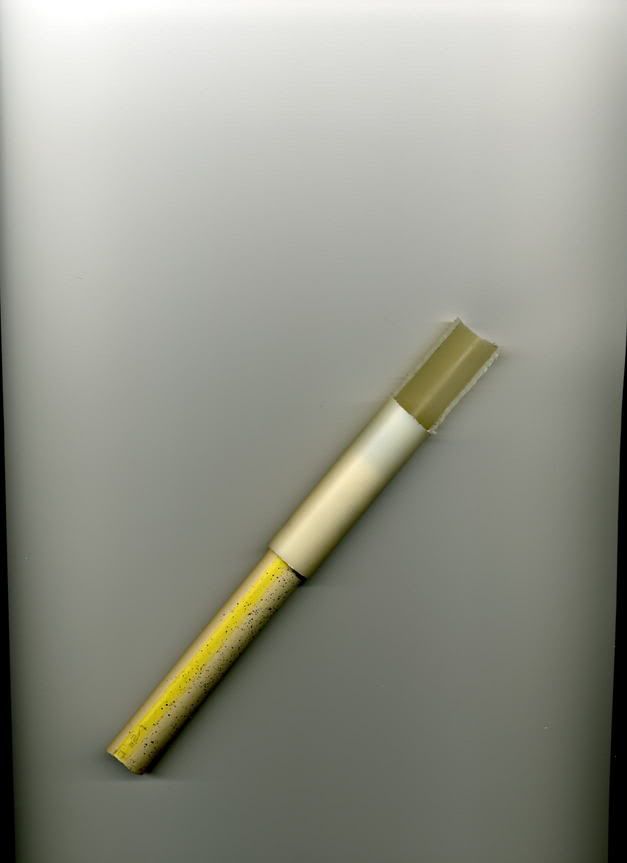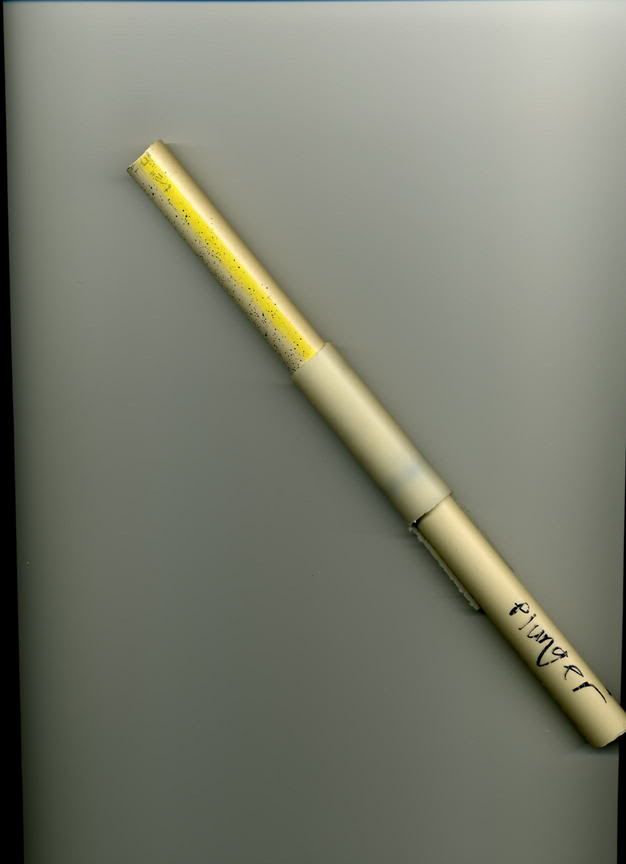 Here's the trigger: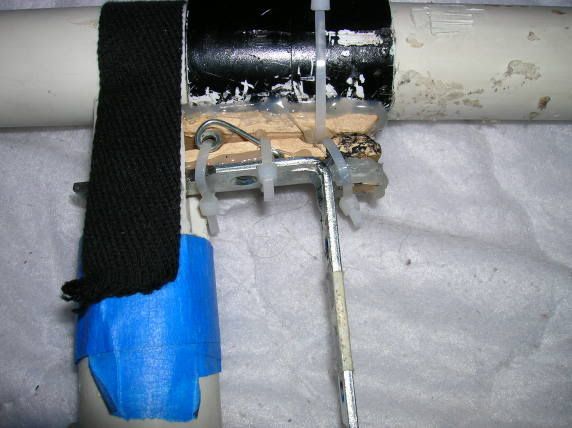 Just a clothespin trigger.
And now the stock with plunger attatched: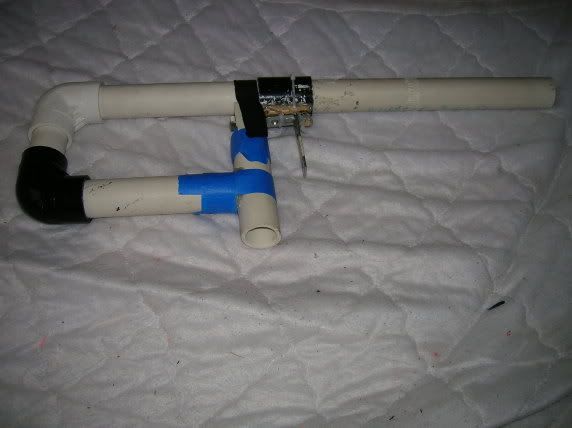 Enjoy! The ranges are 80' max. 60' effective. Any questions/comments would be very much welcome!