The other day I was looking up how to make a spud gun on howstuffworks.com and figured I could use those same concepts to make a combustion powered. (kinda like boltsnipers combustion gun)
The cb-1 is baisicaly a 6 inch piece of 1/2" pvc with one end plugged by a rubber stopper with a butan valve and a grill lighter epoxyed on. I also put on a coupler and some 19/32" brass to shoot micros.
the ranges are about 65-70 feet that i measured with a 25' tape measure end to end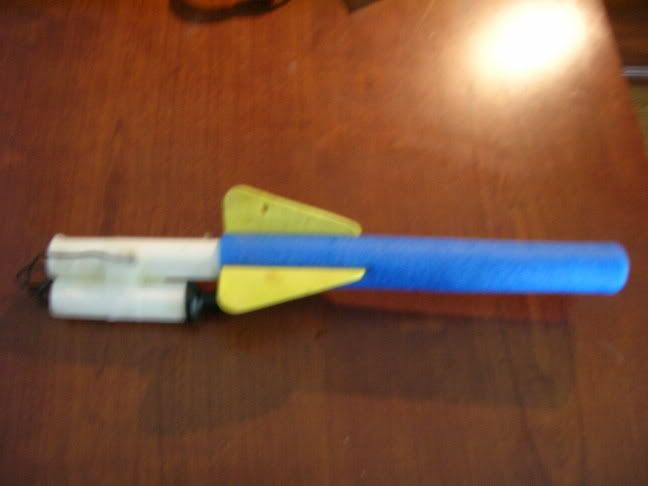 real bad picture I know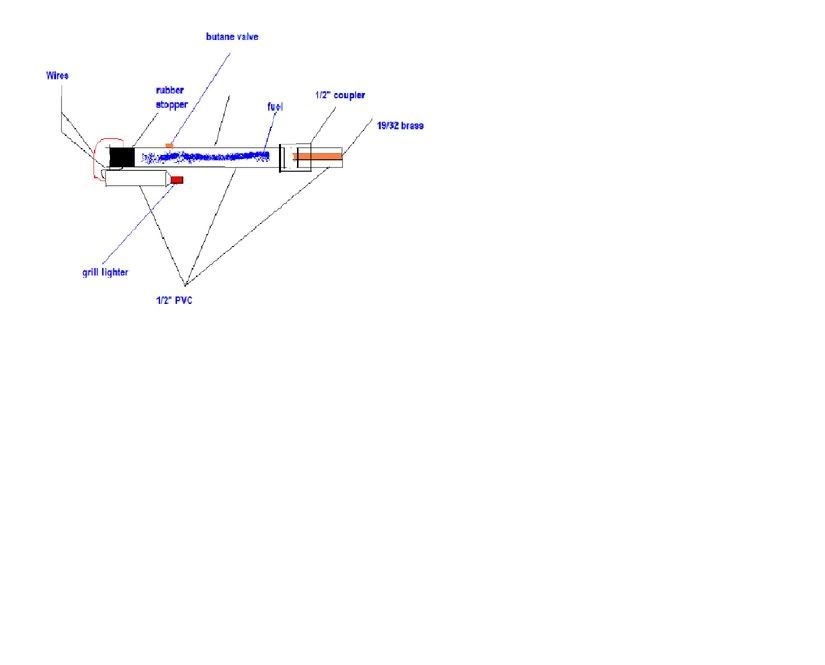 The major draw-back is that it takes about 25-30 minutes for the fumes to accumulate. That is way too slow of a ROF.I have tried all kinds of fuel but they all seem to take a while to get to the point where it can be lit.
any suggestions?
Edited by Petrie, 26 April 2006 - 09:31 PM.